"Born in the late 70's I grew up in a typical working-class family in the North-East of England. I have a brother and sister, who are both younger. My parents are both hard working business owners who inspired me from an early age.
I have always been interested in visual arts, it was my favourite subject at school. I spent my free time in the art room andhad a wonderful teacher who encouraged me. I was always making something or reading books.
When I finished secondary school, I pursued sculpture and photography A levels at the local college then Photography at university in Middlesbrough. When I graduated from uni in 1999, digital photography was just becoming more popular.
When I was 15, I got a part-time job as a chef in a local hotel. I kept at the job throughout my school years, and even in uni. When I finished uni I discovered it would be difficult to get into photography unless I studied longer to learn the digital photography skills that were required, but I knew I could work as a chef.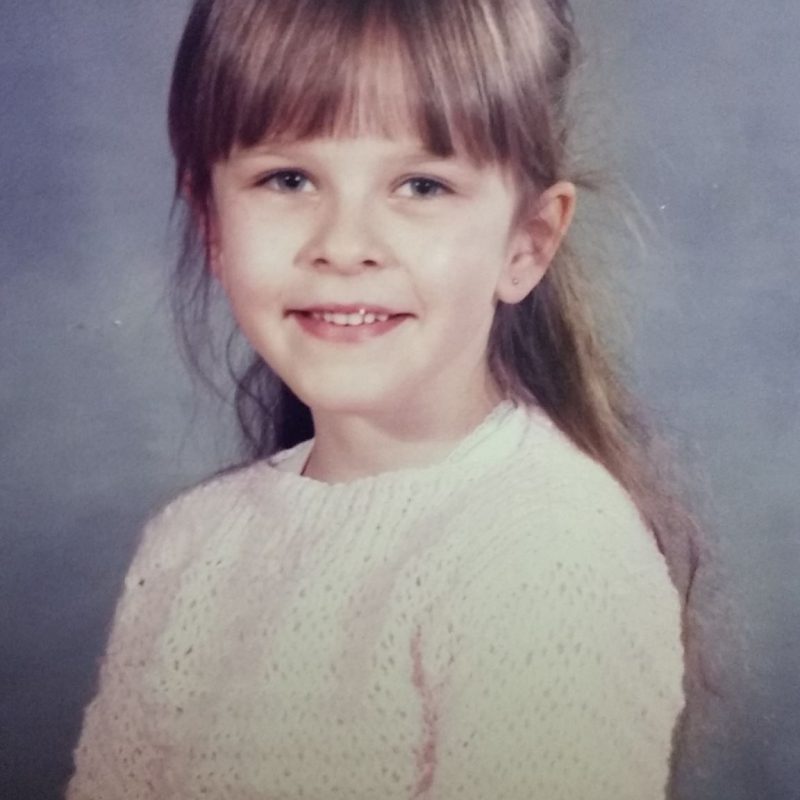 I moved to Nottingham and found a job as a patisserie chef in a fine dining restaurant. I was dating my husband Kevin then and he worked front of house in the same restaurant.
I studied for my Patisserie qualifications while working as a chef. I would work split shifts from nine to three, with a two-hour break in which I'd often go to the gym, before resuming my shift from five to ten or eleven. Kitchen chefs work a lot of hours.
I've worked many Christmas days and New Years Eve's, being the Patisserie chef means you're usually the last chef standing in the kitchen. Waiting for dessert orders as the clock strikes midnight on New Year's Eve is not much fun!
Kevin and I decided to marry but we're not the kind of people who wanted the big white wedding. We decided to elope to Australia and check it out as a potential place to live. A friend of ours (who we met while travelling in Miami), along with his partner, helped us to organise our wedding. They are from Melbourne, so naturally, we got married in Melbourne. On our wedding day, they were the only guests and our witnesses. When we returned to England in 2002, we decided we'd like to return to Australia to live.
We went through the process of getting a Permanent Residency which took two years. Back then, being a patisserie chef was valued highly by the Australian Government, and any chefs applying to become a resident here received the highest points available. When we eventually got our residency our first daughter was already five months old. My first job was as a chef in a restaurant in Middle Brighton.
Our firsthome was in Elsternwick. We rented there for a while, before moving to Bentleigh.
After my stint in Middle Brighton, my second daughter came along. The restaurant world is far from family friendly so I decided to become a full-time mother and pursue other things. While I was at home I wrote a blog about sewing and family when blogs were new and relatively unknown. I then created a website called Wardrobe Refashion. It's a blog where people would pledge to buy no new clothes, for a period of two, four or six months and would post garments they had refashioned. I had initially set it up as I didn't want to buy new clothes and didn't have a big budget to buy new clothes. It had an amazing response, with thousands of people signing up every two months; the majority of them were from the United States. I was interviewed by magazines, newspapers, radio and was mentioned in the Victorian and Albert Museum website. It was crazy.
I was drawing no income from the website, but I found myself spending a lot of time on it. People found the website useful and reformed their spending, lifestyles and behaviour. However, I couldn't keep running it and ultimately stopped. The blog can still be viewed and still gets a fair amount of traffic.
Another project I worked on with a friend was a zine called Mix Tape Zine with the slogan 'Making time for the small things.' We had people submit articles about craft, music, DIY and wellbeing etc.
I was also involved in a sewing pattern company called BurdaStyle. I was their Australian representative attending craft shows here in Australia for them. I would also sew up their patterns, write blog posts and organize sew-a-longs on their website.
For a while, I was involved in all three projects while juggling kids. When my third child came along and was about a year old, I began to work part-time in a fabric store in the CBD. Eventually, I wound down Wardrobe Refashion, stopped working for Burdastyle and the zine came to an end.
Handmaker's Factory was a result of pursuing the many jobs and projects I had been juggling and the need to create an income for myself. I've always loved experimenting with different crafts and decided that offering workshops would be the best way to utilise my skills and make a living.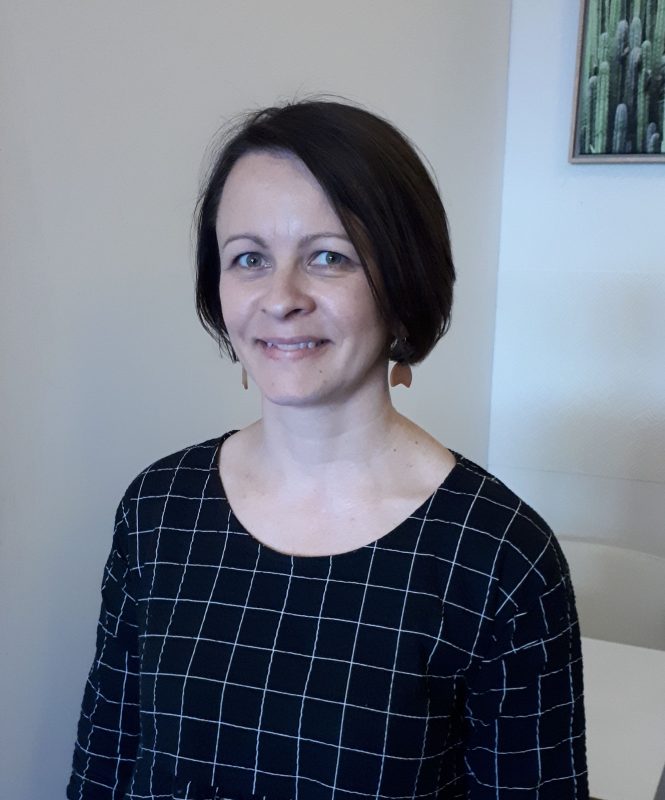 In 2009 we moved over to Yarraville. A friend of ours from England lives in Seddon with his family and when we visited them we both agreed the area was nice and perhaps we should move here. Almost everyone I know in the inner west is creative in some way. They may have a 'regular job', but they disclose a creative side and pursue their passion.
From a shared studio in Kensington in the Young Husband Wool Mills, I offered sewing, dyeing and printing workshops. I would ride my bike to and from Kensington each day. One fateful day, Rachael DiMauro, co-owner of Far Fetched Designs, called me and asked to meet me for lunch, she had a proposition. Rachael and Belinda told me they were moving into a permanent shop and invited me to join them. It was an offer I couldn't turn down knowing that the Kensington studio was potentially going to be redeveloped and my studio buddies were planning to move to Abbotsford and Brunswick. It also meant I'd be closer to home and my kids' schools.
Handmaker's Factory has been going now for over six years. It works well with my hours – I drop the kids at school then head to the studio for workshops or to work on new ideas, work on the website or, more often that I'd like to, work on the admin side of running a small business. I love being in Seddon, it has grown so much over the past few years and has a wonderful community feel.
Handmaker's Factory is not limited to workshops in the studio, I run workshops at schools and colleges, museums, community centres, parties and more. I offer DIY kits for those who can't attend a workshop or those who have but want to keep experimenting at home. I also rent out my studio for printing to past students and occasionally, if I've got the time, I entertain requests such as 'Can you print me 20 tee shirts?' or 'Could you sew 50 cushions?'
I have people come to workshops from far and wide, it still surprises me! My workshops attract people who advise they have come specifically to do my workshops. It's amazing how many people work in healthcare, such as nurses and therapists, who need to switch off and use their hands and teachers who want to do some professional development, or are here because they spend so much time doing things for school, they just need something for themselves.
My classes are also wonderful for people who spend a lot of time in front of screens (adults and kids!). It's really nice to see people relax as they get into it. It's quite therapeutic, and it's good for your mind and soul. Kids particularly love to create with their hands.
A girl I know once said 'You just live and breathe craft.' This is my passion; it's not just my work. I'm always researching and constantly wanting to learn new things. I'll give things a go and will either be happy that I tried it or I will pursue it further until I have perfected it. My most loved craft right now is working with plants. Dyeing fabrics and yarns with them, turning them into printing pastes and paints, pressing them and adding them to soaps etc.
It's important to me that the workshops we run at Handmaker's Factory as environmentally friendly and as easily accessible as possible. We limit our use of chemicals, reuse and recycle materials and equipment and will teach students how to effectively and efficiently set up at home so they can continue to refine their newly learned skills.
My goals for 2019? I want to grow Handmaker's Factory and be more involved in schools. I believe crafting is good for the mind and soul. It eases stress, increases happiness and improves your mental health and concentration. I think kids in schools will benefit from this. I've had a lot of interest from schools in the past six months, and that's one part of the business I want to develop. Personally, I would like to visit Japan, it is high on my list."