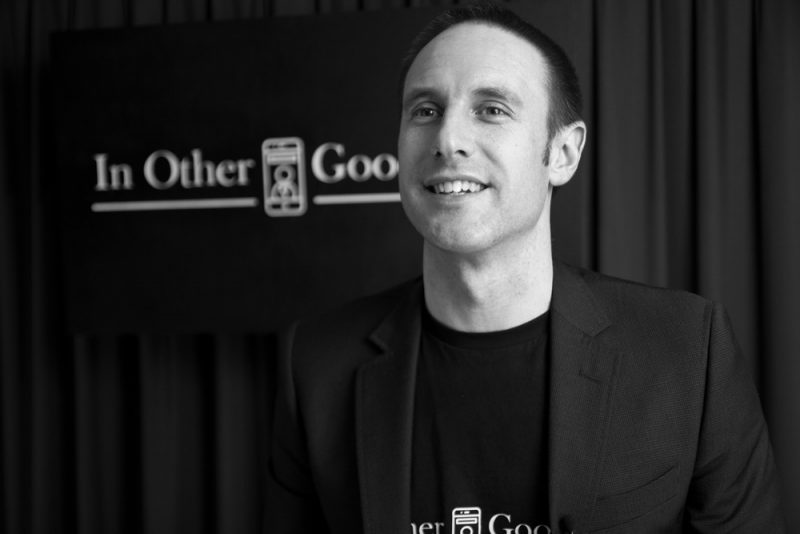 This is a story of resilience and making the best out of a dire situation.
I was born in Geelong, but my family moved to Warracknabeal when I was a baby,  and I lived there until I moved to Melbourne. Dad was a teacher in wool classing, and Mum was a nurse. I have an older sister and two younger brothers. We did all our schooling in Warracknabeal. I wanted to join the airforce and become a pilot when I was a teenager, and thought it was a cool thing to do as a young man. I passed all of the initial testing, but they wanted me to come back the next year as I was only 17 then, so was a little young to join. To help me get into the Airforce I moved to Melbourne and started a Physics degree at Victoria Uni in Footscray, where I discovered uni life and my determination to sign up to the defence force waned.
Uni life was good and I enjoyed all the socialising. As a country boy, experiencing new things in the big city was wonderful. I eventually decided not to continue with  Physics and to pursue something I enjoyed more –  Audio Engineering.
I completed the certificate while working full time at a pub, with big dreams of being a famous music producer.
Unfortunately paid work in audio engineering is hard to find when you're new as it's based on reputation. Creatives are particular about their sound so you need a proven track record. The lack of paid work led me to a sales role in audio equipment, which then led me to various sales roles over the years.
I started a business with my brother in 2013, creating a marketplace for musical instruments. Like an eBay for musical instruments, which eventually turned into a website called muso.com.au. This was my first foray into becoming an entrepreneur.
In 2017, I started working for a friend's start up business and helped build the (soon to be award winning) furniture and homeware business from ground up, ending up as the Operations and Logistics Manager.
In the first week of 2020, with the fires blazing in East Victoria, the business suffered a huge loss of revenue, and I was told by the owners that they would be shutting down, with the entire team to be made redundant. It was sad, but at the time I knew I could find something else as the job market was really good.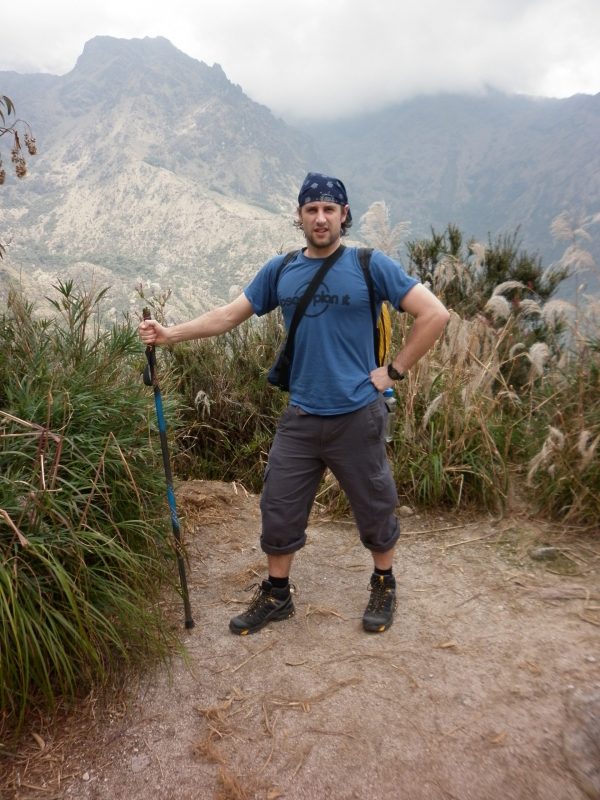 I started looking for a job and ended up in a dream role – a Membership Manager at a business club based in the city for CEOs and executives. I started that role in March of 2020 and the initial excitement of having a new team turned into redundancy in just 3 weeks with the introduction of Covid.
This time it felt a lot heavier as everything was shutting down and I honestly wondered where I would find another role, and how we would deal with the kids and remote learning.
I could feel, with the weight of Covid, those dark feelings of anxiety and depression creeping in. There was uncertainty of where I could find work, and I figured many other local people would feel the same way.
When I think about that exact moment, that was bad, and there were so many people in the same boat. I thought if I'm not going to get work right away, I feel I should do something for the community.
I knew I had to stay on my feet, or run the risk of becoming a sad old sack of spuds, so used my own situation as motivation to do good things. I thought, why don't we create a news show, telling only good news stories, and broadcast it across Facebook so everyone has access to it?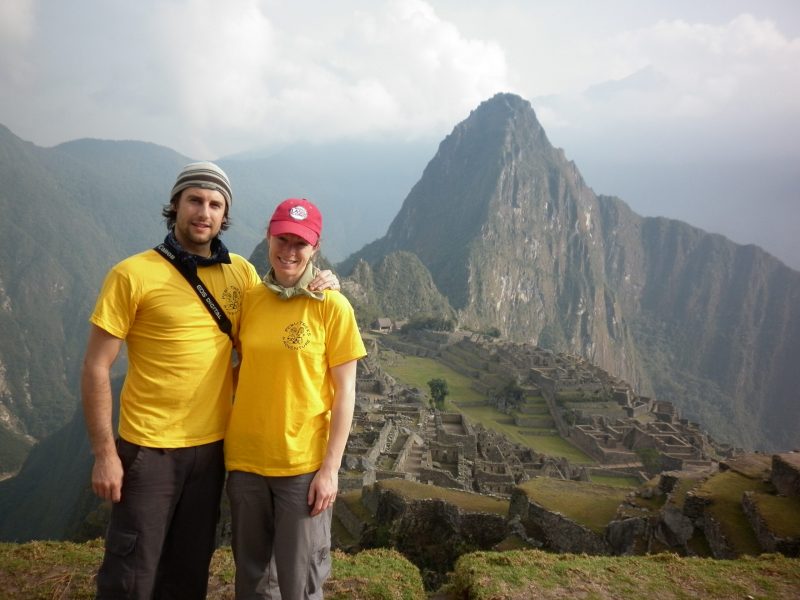 I pitched the idea of the good news broadcast to my family, because there was nothing else to watch on tv except doom and gloom, and covid stats. Facebook feeds were filled with it, and I said what people really needed right then, was hope, community, and a little bit of joy to get them through their day.
Two days after I was made redundant, we broadcast episode 1 of  In Other good News
The entire family got together. Thankfully due to my audio engineering background and propensity to collect an array of equipment, I had enough gear lying around for our first bulletin. We dragged a desk up to the back of the house in front of some ugly green curtains and made that our set, and started broadcasting.
I pitched different roles to my sons on the show. Reuben, who was eight at that time, would be better as a co-anchor with a bit of natural cheeky humour. Sonny was only six at that time, but has a talent for technology, so became our producer. He quite literally played an adult role in In Other Good News, displaying all the images and videos, switching cameras, and basically connected the world to the show. The kids just developed organically as we were broadcasting so often, and we knew our roles well.
My wife was always there lurking in the background too, helping out where needed.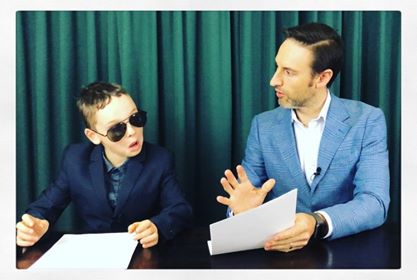 We broadcasted daily for quite a long time at 7pm (but were seldom on time).
The name In Other Good News, ironically comes from a sarcastic statement that used to float around our household when I was a kid, usually to describe something bad. "In other good news, the hot water service just blew up!"
But it was fun to use it in a positive way, even with the sarcastic origins.
We were never really sure of the impact we're making with the good news broadcast, but we knew we're doing something good as occasionally we got heartfelt messages from the public. People started saying In Other Good News was the only good thing that they had to look forward to each day. That was really emotional, and our incentive to keep going.
As lockdown #1 was coming to an end, we broadcast a live telethon, 'Funkin for Foodbank', where we raised over $6,000 for the charity Foodbank in a 1 hour show. It was certainly a highlight for In Other Good News, and to involve celebrities, politicians and local music. It was an amazing experience and was by far the biggest production that I've ever pulled together.
That became the catalyst for us to do more fundraising in the community. We knew we couldn't keep just asking people for money, so if we're going to raise funds we had to sell a product so people got something of value for their donations.
I have been around coffee for a long time, between drinking a lot of it and working for businesses that sold it. It was a natural progression to sell coffee and donate a portion of the proceeds to Foodbank.
I made contact with Ollie and the team from local roaster Little Gecko. I wanted a local supplier who was within 5km from where we lived (because of lockdown) and so I asked if he would be interested in a partnership to supply the coffee for In Other Good News to sell.
He was enthusiastic and got right behind it, developing  a couple of unique blends for us to choose from. We let the community name our coffee in a competition, and we started distributing it locally. It was very well received, we're still selling that now, as an ongoing way to raise money.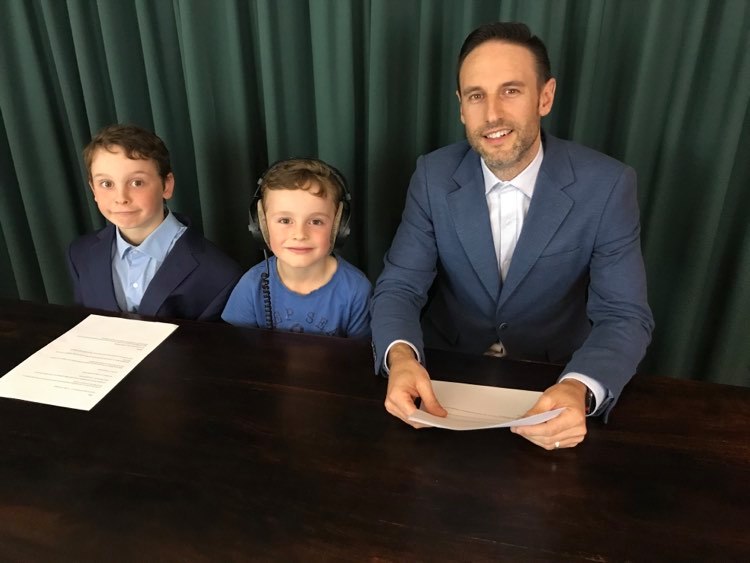 To date, through all of our activities, we've donated over $14,000 to Foodbank, which we're really proud of. The kids have learnt a lot about community firstly, and media broadcasting,  plus they've learnt about charity, and understand how to build up a little business.
In fact, being the co-anchor led to Reuben presenting 2 awards at the Red Cross virtual awards night, and appearing on Jacinta Parsons' weekday Afternoons show with the ABC. During Lockdown Six, he appeared on 22 episodes, bringing good news stories to ABC Melbourne radio audiences.
We really enjoyed where In Other Good News has taken us but we'd like to do something more with it. Projects that are bigger than us. We'd like to work with other similar-minded organisations on bigger projects and use what we've created with In Other Good News to make more of a difference.
If there's something Covid has taught me, it's that there are lot of people doing good things that you often don't hear about. Unfortunately good news doesn't cut through like scandals or controversies. Only at the end of 2021 did we crack 1,000 'Likes' and that was with the help of being on radio everyday. Some of the other stuff around town like a flash in the pan controversy, could gain millions in a day.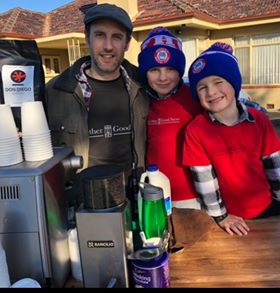 Outside of IOGN, In my free time, I never struggle to keep busy as I've got a lot of hobbies. I'm usually working in my back shed building furniture, or playing the guitar.

How did I arrive in the West?
I lived in the Maribyrnong student village while I was at uni, which used to be the immigration centre. I made a lot of friends and contacts, and eventually my wife and I purchased a unit in Kingsville in 2007. We wanted to stay within the same area, and in 2019 when we decided to move to a bigger house, we moved across to West Footscray or  WeFoSo for those in the know
The community is great, and it really shone during lockdown. I still can't believe how amazing everyone was with all the initiatives like all the charity breadmaking and the way people got together to help others who were struggling. Naturally they were excellent advocates for In Other Good News and  we are very grateful for all the support they've shown us.