"My parents came here as post-war migrants. Dad was Ukrainian, and Mum is Italian but they met and married in Scotland.  Dad travelled to Australia to work on the Snowy Mountain Hydro-electric scheme arriving here before mum who subsequently joined him in Melbourne in 1959. Prior to their journey here, they had two boys in Scotland, but both passed away before birth. I was the first child born alive to my parents while they were living in Errol Street, Footscray. Four weeks after my birth, they bought a house in Wales Street, West Footscray, now known as Kingsville.
I lived in Wales Street, West Footscray all my life, until the day I married. I was born there, bred there and left there as a bride. I'm the oldest of three girls.
When starting school at Kingsville Primary School (KPS), my cousin, middle sister and I all walked there from day one, unaccompanied by my Mum, as my parents were shift workers.  We all commenced prep on the same day.  Unlike this generation, Dad never drove us to school.  However, to be fair, most of our generation walked.  Walking to school taught us resilience, how to plan, navigate, coordinate and cooperate with neighbourhood children.  Schools, when my children were attending, didn't allow children to independently walk to school. I guess it's because people are becoming more knowledgeable of possible dangers due to media and computers, but I don't think it's more dangerous than what it was over the decades.  Perhaps, not from prep but in the latter years, I believe the benefits to children from independently walking to school have regrettably been lost.
On my first day of school, I couldn't stand school, so the three of us (my cousin, sister and myself) decided to run away from KPS. At 1pm we all ran away, and when I got home I lied to Mum, telling her school finished early.
A little while afterwards, the headmistress knocked on the door, insisted on taking us back to school, dragging us back. It's funny reminiscing on this day; my whole life has been consumed in education, yet my very first day was not spent in school!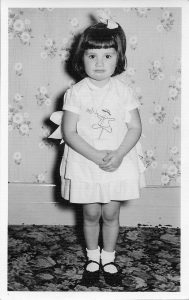 After this rocky start, I went on to dux KPS in year 6, and every year at Footscray High School which was located in Wembley Avenue, Spotswood.  From a young age, I always had this view that I wanted to be a doctor. When I was in my teenage years, I thought, 'What am I thinking? A western suburbs kid becoming a doctor?'  Reality got to me. To my knowledge, only one other person from Footscray High School had become a doctor; the school had a very low percentage of students going on to attend university back then.
Another particular problem was the lack of girls doing what is called today STEM (science, technology, engineering and mathematics) subjects, or the perception that girls are incapable of achieving in this area.  A number of years after I left Footscray High School, I ran into one of my maths teachers who told me that her students continually say, "Girls can't do maths".  She told me her response to this is that the only one of her students who had attained 100% for pure maths was a female, and that female was me!  By quoting me as an example, she was trying to erode the stereotype.
As a result of my teenage doubts and difficulties, I became a high school drop out after being dux of Footscray High School in Form 5 (year 11).
Consequently, I commenced full-time work as a clerk for the State Bank of Victoria, although I had started working part-time from the age of 12 at various jobs such as milk bar, pharmacy, KFC.   Because I had left High School, Dad didn't speak to me for eight months as he thought I was going to be a doctor and was deeply disappointed.   After working a short time at the bank, I was quickly promoted because my abilities were evident as they were at school. I've always tried to fit in, to not feel different but somehow changing environments had not made me feel that way.  Most of the ladies at work would talk about makeup and boyfriends; meanwhile, within two hours I had finished all my work.
Within three months, I was promoted to a teller and consistently balanced my transactions at the end of each and every day which was highly unusual. Six months later, I was the first female appointed to the internal auditors of the bank. I started thinking, 'Oh my God here I am!  How did I get here so fast?' At that stage, I thought I can't do this for the rest of my life as it's not where my passion lies.  The change in the environment had not improved my sense of belonging; of not feeling different so I decided to pursue the dream that I thought was not possible for me; the passion of becoming a doctor.
Keen to return to full-time study to complete my HSC, I went back to my Dad and told him I wanted to pursue medicine. His response was, 'You made your own bed, you lay in it.'  He wasn't going to support my return to fulltime study so I had to complete HSC at night school while working full time at the bank.
I was accepted into the University of Melbourne, pursuing a Science course after missing direct entry into medicine by one mark.  I obtained First Class Honours in my first year of Science, applied for lateral entry into medicine, was rejected, completed the second year Science with First Class Honours, applied for lateral entry into medicine and was finally accepted into second-year medicine.
Ultimately my drive, passion, intelligence and tenacity got me where I wanted to go; into a medical career.  Back then, there was no SMS or email to communicate news.  I remember going into the medical school building and asked the receptionist if I was a successful applicant into the school.
She replied, 'Yes.'  In disbelief, I asked her to check again.  She smiled and replied, "Yes".
That was one of the highest moments of my whole life. I was so ecstatically, happy. Filled with disbelief, I turned around and ran straight into a closed door.  When I started the medical course, it felt so right for me; to finally be able to use my thirst for knowledge, my compassion and my drive to assist people when they are at their most vulnerable when they are ill or in need.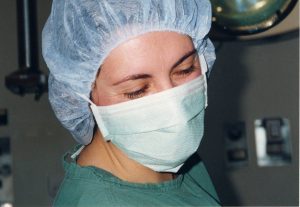 During the course, I married at 24 years of age. As a woman, you never think about how the hell you're going to combine children and a career. This is what I speak a lot to my mentees about; juggling the passion for motherhood with career ambitions. I ask them to think about whether their partner would share parenting, household chores, school pick-ups and drop-offs.  Will your partner be there?  Do they have ambitions and how will time off impact on those ambitions?
I say this as I ended up meeting most of the care needs of our three children, most household duties, most household financial management and contributed to the household income working part-time while pursuing all my career goals and ambitions.  My ex-husband was the main breadwinner but contributed minimally to the rest of the household.
When our first son was born, I realised I couldn't do paediatrics as it required a workload of approximately 110 hours a week. My ex-husband is a doctor too, who was then working similar hours. I relinquished the paediatrics career path because most importantly, I wasn't prepared t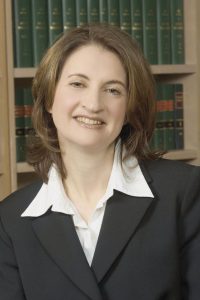 o have someone else raise my child.
My view is, it's our child, and he should have the chance to experience my values and beliefs even if he doesn't end up embracing them. We brought the child into the world. It's not somebody else's. If we've got a nanny, it's not my values I'm instilling in my child. I made the choice that I was predominantly the caregiver.
Instead of paediatrics, I made the decision to study law full time at the University of Melbourne, due to the reduced number of contact hours and the challenges I foresaw of evolving issues a
t the interface of medicine and law.  Studying law gave me the flexibility to raise my children.  I concurrently worked part-time as a GP, raised my child, was pregnant with my second while pursuing full-time law.
In 1993, I ended my law degree with Honours, 14th highest in the year out of about 250 students. Despite everything that was happening around me at the graduation ceremony, when I got up to get my law degree, I was 38 weeks pregnant.
After giving birth to my second son, my ex-husband and I spent eight months overseas as he had to complete medical specialty training. It was mostly work-related but we holidayed as well.
When we returned, I helped him set up his practice. In 1997, I was pregnant again with my daughter, and in 1998, with three children, I started work in Health Policy with the Federal Health Minister. From there my career evolved creatively using both degrees, taking leadership positions on health-related boards, and being appointed to the Human Rights division as a Senior Tribunal Member of the Victorian Civil and Administrative Tribunal.  I'm also a Fellow and previous Victorian President of the Australasian College of Legal Medicine.
In 2018, I was inducted into the Victorian Honour Roll of Women for my contribution to Victorian/Australian society; an unbelievable and humbling accolade considering the doubts and difficulties I had as a young woman growing up in the western suburbs of Melbourne.
What has driven me is a belief that I want to do something more than just exist on Earth.  I also maintain I need to do everything I set my mind to, to the best of my abilities. I don't believe in 'near enough is good enough'. Perfection may not be achievable, but I believe excellence is! Striving for excellence is something I aim for in all my endeavours with the ultimate aim of achieving a thoughtful, considerate and more humane society.
Due to the proximity to the hospitals, I've always lived around the Inner West, or in North Melbourne. Through my upbringing in the West, I never really wandered far from that underlying connection.
These days I'm in Clinical Medicine. I'm doing a lot of mentoring for Melbourne Uni students at the law school and am on the University of Melbourne Alumni Council.  I'm also part of the Ambassador Program for the Victorian Honour Roll of Women; continually engaging to benefit others.
In my free time, I love photography. I go to The Pint of Milk, usually for coffees with my friends. You can also find me at the Sun Theatre, catching a movie."