In 1990 the first Wonderwings Fairy shop opened up at the corner of Bridge Road and Lennox Street in Richmond. The shop had fairies all around, with an enchanted forest vibe. You could have birthday parties there, hosted by a lovely lady dressed up as a fairy who told magical stories. I was the first Fairy Storyteller then.
I was conceived in the middle of Melbourne football ground; my mother and father celebrated after the team had chosen my father to play for Melbourne.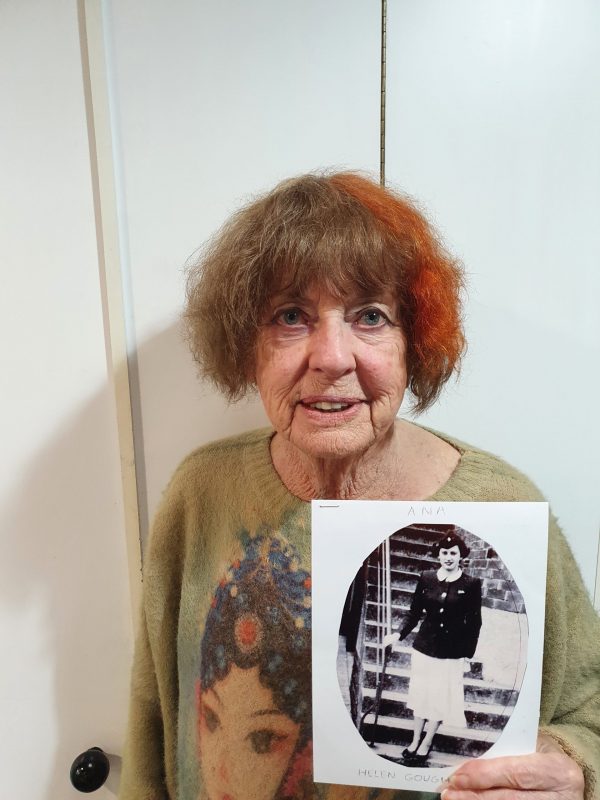 Lewis James Gough was his name, and I've barracked for Melbourne ever since I was born in 1930.
Because my mother was a widow, I was shuffled around a bit. I was told to be good as my mother and I were worried we would not be taken by schools.
Coming from the other side of town, the West was a no-no as it was full of foreigners, hobos and homeless. Footscray Road was just empty paddocks with tramps and hobos in small tents. You didn't come to this side of Melbourne unless you had to.
I remember Footscray reminded me of what Madrid in Spain was like. There was a road I would travel on, seeing all the homeless people in a long line. This area was all rentals before.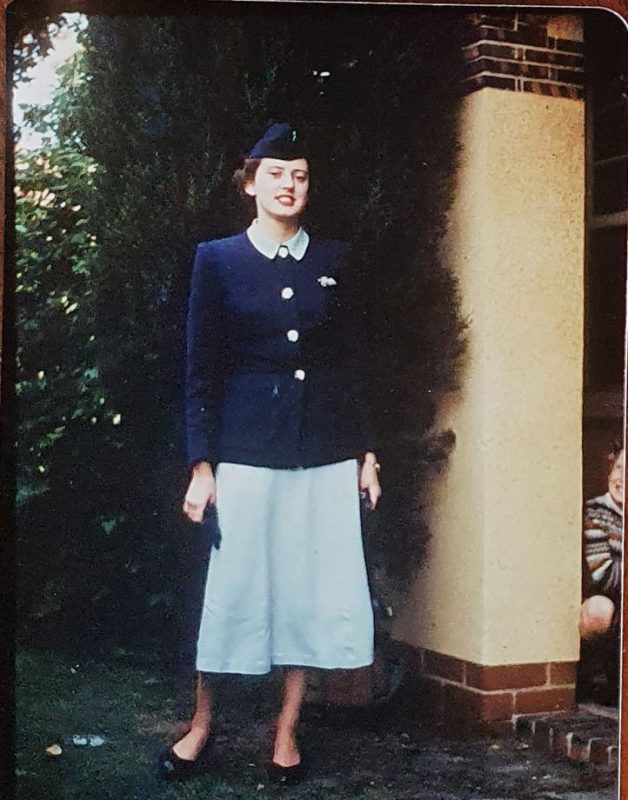 There was a man who was a drug dealer, and he owned a shop across the other side of Somerville Road. People would pull up and openly deal with him.
Every year we would go to Clifton Springs, so we got the Melways out and locked our doors!
I went to 15 different schools in my youth, and we'd have accepted any offers from any schools who'd have taken us. Mum was a widow.
During the war, Mum could only find a convent for me to go to, and I'm a non-Catholic. You either made 30 beds, or you went to Mass. I was sick of making beds, so I decided to go to Mass.
I remember an altar boy called Kevin in 1944, and he looked really nice. I was sitting behind the Head Nun, and I effluviated really loudly. It reverberated within the chapel. The Head Nun turned around and said "Get out of here, you filthy little Protestant!"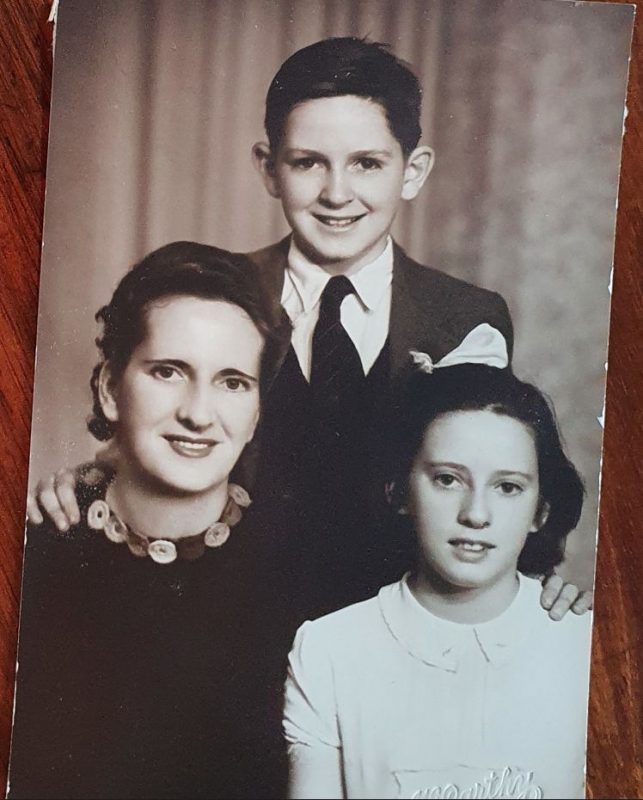 I've been in Yarraville since 1989. There weren't many Asians then, but a lot of Macedonians. There was one living next door to me, and his toilet was outside my window. I had to keep the window closed all the time.
I couldn't afford to buy a house on the other side. I remember going to the real estate agent, and this house in Yarraville was on the market. It was beautifully presented, and the young couple had the coffee and music going. I thought "I'll buy that." I bought it outright from the divorce settlement, and I haven't got much money left after.
After I moved in, I realised the stumps needed replacing, and the house needed renovation. I didn't know I had to do any of this back then to get it all checked.
The home I was in prior was in St Kilda, and it was a beautiful Edwardian, all done up.
I also have daughter who I adopted from Thailand. She's 52 now, she is married to a kind man and they gave me two beautiful grandchildren.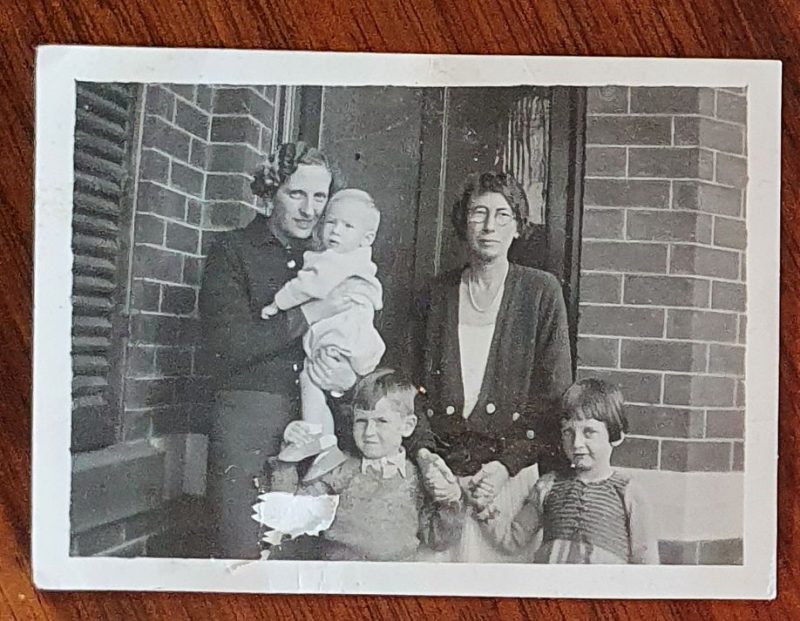 When I moved into Yarraville, I was the youngest then. I thought it was pretty cool. All my neighbours were old ladies. Gradually they all dropped dead, or were shuffled into the oldies home. I was amazed it took me only 15 minutes from Yarraville to get to the Victorian Arts Centre in Southbank where I worked at the time. When I was living in Elsternwick it would take me ages to get there.
When I first moved to Yarraville, I was ashamed to say I lived in Yarraville, and would mumble where I lived. Only poor people and foreign people lived here but I now wouldn't change it for the world.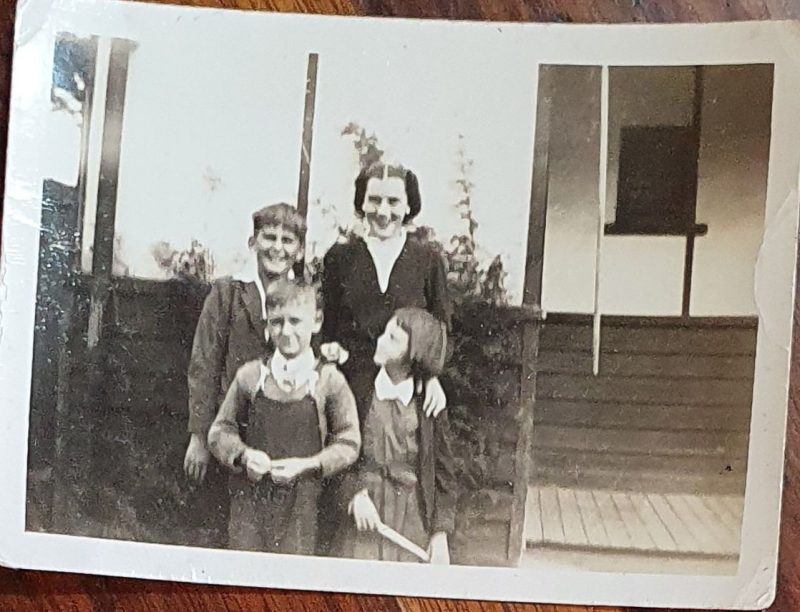 Gradually younger couples moved in and now I love being here. Everyone around here is so good to me. There are 14 children in these two Yarraville streets who have grown up here, and it's absolutely beautiful. All the kids know each other and come in for something to drink and of course to steal my chocolate.
One the highlights of being in Yarraville was being involved in annual Yarraville Festival and I helped organise the arts precinct. I am happy to know that it is still ongoing. I did this for two years, but soon realised they needed someone younger!
The Sun Theatre was derelict then. Michael Smith bought the theatre, and the first one he opened was the old theatre. There was a big pile of blankets that were given out while we sat in there. Gradually he built another one, and another one, and when the time came to put the Sun logo up, that was a big event. I think the Sun logo is too small, and it should be bigger.
I remember a few years ago there was the parking meter debacle. That was unbelievable and I couldn't believe that we rallied together, and the council actually listened to us. It just goes to show that the community here in Yarraville is strong and I love being a part of it.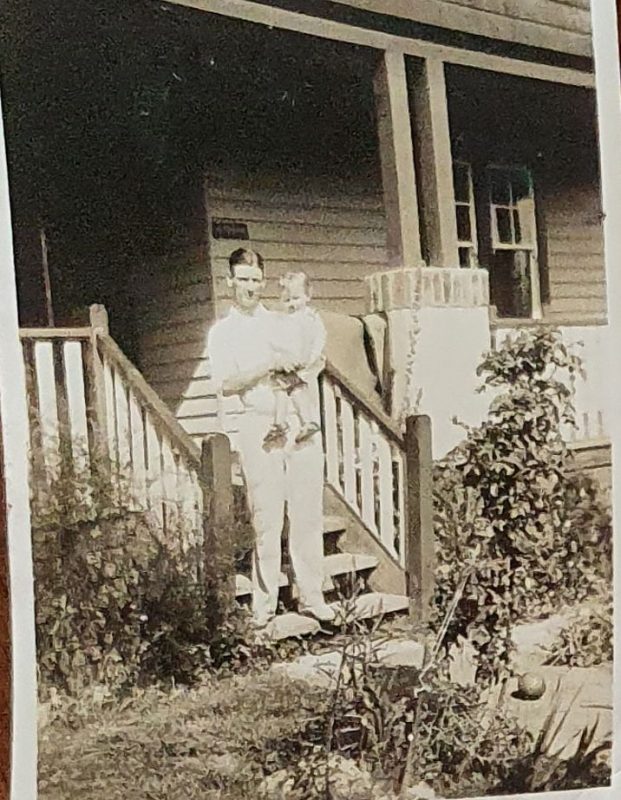 I decided to take in students from overseas and opened up our homes for homestays. The Government was encouraging it them as it brought money into Australia, and I did it for 17 years.
Many students still keep in touch with me. I'd like to think I'm the Australian mother to a lot of my children who have lived with me.
After working for so long in the arts centre, I was getting bored. I had lost the enthusiasm to work there and repeating the same thing every time.
When I worked as an international tour guide, I got to travel to a lot of Asian countries. I've been to China 17 times, and Thailand a fair bit. I've also been to Tibet and Mongolia.
Recently I decided to get a cat, who was owned by a foreign woman. For the first year, the cat was always biting me, but by the second year he was fine as he finally understood English. Now he's the boss of the street.
Over the years the houses around here were getting repaired, and the young people with their energy and neighbours would also help me out around my house. We do it for each other; all through the pandemic my lawn would be mowed.
I've got a little fairy garden in the front of my house. On the weekends you'd see families, who will come around from everywhere who bring their children, to have a look at it.
I've done IT classes for the 99th time, and I had to apologise to the Braybrook team for coming back again.
You'll find me walking the local Yarraville streets daily. Make sure if you see me, you say hello.