"I was born in Vietnam, in the Binh Duong province, just 25km away from Ho Chi Minh City. I am one of three, and have two younger brothers. They still live in Vietnam.
Growing up, we weren't rich but were comfortable. Ho Chi Minh City is a bit like Melbourne – more commercial, whereas Binh Duong province is like Geelong – developed but smaller. There is also less migration there as everyone wants to move to Ho Chi Minh City or Hanoi.
I went to a local school. 25 years ago, it was a very simple set up. There was a bench, table and blackboard, with a teacher standing there with 20 kids in the room. We have about 200 kids in the school. When I was five, I had an opportunity to learn English early as my parents had arranged a tutor for my brothers and I. English isn't compulsory until you're in high school.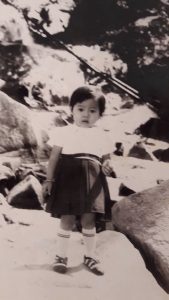 It wasn't always this way though. English only became a compulsory subject a few years before I was born. It was French and Russian before. We Vietnamese are very good at writing and reading, but when it comes to speaking, we are dumb and deaf. Our lessons focus mainly on reading and writing, not speaking. When we see foreigners, we constantly go 'What are they talking about?'
The Vietnamese don't have a chance to communicate with a foreigner. We can go into Ho Chi Minh City these days to meet a foreigner, and practice our English. It wasn't very common during my time though. Most Vietnamese kids don't get an English teacher until they are 15 or 16, and it's only limited to one hour a week. We know the word, but we don't know how to pronounce it. Sometimes, the teacher doesn't even pronounce the words well!
It's changed now. They've got international kindergardens in Ho Chi Minh City. My siblings and I were lucky. My mum sent us to one of the top private high schools, where we learn English, computers, and went overseas for school holidays.
In 2004, we were lucky enough to be sent to Singapore. One of my brothers had a rare medical condition, and we needed treatment in Singapore. Our family took the opportunity to see how cool and wonderful Singapore was.
My parents thought it would be a good idea to send us to Singapore to study. Ho Chi Minh had a drug problem back then, and my parents didn't want us to have those social issues. Concerned about their kids' futures, my siblings and I ended up in Singapore.
We lived in Bukit Batok (suburb of Singapore) for three years, before my parents purchased an apartment nearer to the CBD, and my siblings and I moved there.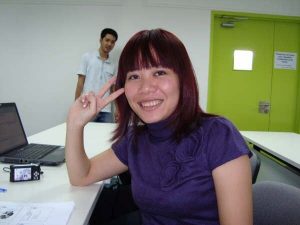 I completed my Masters in Finance and Accounting in Singapore, and found work as a Regional Manager for an international marketing and matriculation business. That gave me the opportunity to travel back and forth between Singapore and Melbourne.
It was while in Melbourne, I met my husband Jared at a nightclub in Crown Casino. Jared's family is from Adelaide, so we got married in Adelaide in 2014. In February 2015, we flew to Binh Duong province for a traditional wedding.
I had the option of living in Singapore or Melbourne. I knew I find employment in Singapore easily, but I followed my heart. Jared has an accounting business here in the inner west, and I wanted his business to grow.
People look at us and think there's an Asian Woman, White Man stereotype. As in, I've caught the fish. In reality, Jared was the one who caught the fish. Jared's family thought my family lived in the countryside, but when they Googled my address, they realized it's a huge villa. People think I'm not really friendly or open, but when you start chatting and getting to know  me, I can keep a friendship for years.
My parents weren't happy when I told them I've decided to move to Australia, as they reside in Singapore. I've got Singapore permanent residency and can go back anytime. So,  Jared and I visit my family twice a year – once during Lunar New Year and once towards the end of the year. My mum's family is pretty big, and my uncles and aunties all return from Europe and the United States to see each other. There's a big motivation to go back.
In December 2015, we had our first child, Dylan. In 2017, we had an unplanned daughter, Aria.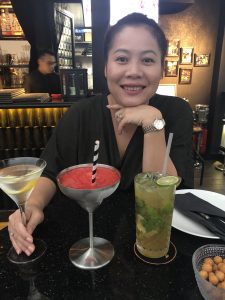 Up until Dylan's birth, I was sitting at home, feeling bored as a stay-home mother. Jared's landlord told us there's a vacancy directly above his accounting business. We didn't have a serious talk, but the landlord asked if we wanted to do something. I knew it couldn't be noisy, like a gym, as Jared's business was beneath it.
I thought of doing something relaxed and stable, and contemplated the idea of a massage place.
I don't have a background in massage. However, I've travelled a lot and have had a chance to try a spa or massage in different countries and places. I really liked the idea of having a place, and offering people in the neighbourhood, the same experience I had when I have massages or spa treatment overseas.
I don't think the spa businesses in Australia are up to scratch with what countries in South-East Asia can offer. There has to be a standardized, or globalized level. I'm quite particular about certain things. For example, if we're at a fine dining place, we expect something good. I am looking to offer the same here at Yarraville Massage.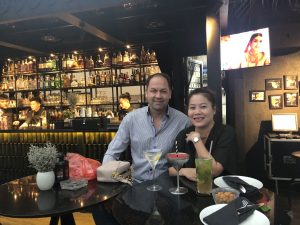 A lot of locals who come here, say the ambience and hygiene is different from other places. The massages are also good. Before I had Aria, I was personally standing at the counter, asking politely for a review, and offering a small voucher as a token of appreciation. Positive reviews are so
This year, Yarraville Massage is doing an online campaign. We're selling vouchers on Groupon currently, and moving onto Scoopon in our next campaign. Both Scoopon and Groupon gave Yarraville Massage chance to serve more new customers both locally and surrounding locations, they had approached us after they saw how well we were doing on Groupon.
Even though we're not in the heart of Yarraville, the staff and I get to see the neighbourhood and local people. A lot of our customers are repeat customers, they gave us a try initially and kept returning.
I used to go to Alfa Bakery in Yarraville a fair bit when we were still living in Yarraville, opposite Hungry Jacks. We lived here for six years. We're now in Tarneit, as the home is much bigger. Now I've got kids, and I no longer have time for myself. There's a coffee place in the park where I live, and the kids have a play there.
I'm not a sporty or campy person. When the kids are both in school one day, I'd like to go back to work. I enjoy quiet weekends, relaxing if possible, and read a book. Like any ladies out there, I enjoy my shopping, partying, but also being a mother to my children."