"I spent three months at Princeton Uni doing my PHD in the fall of 2002, on the 12-month anniversary of the September 11 attacks. Flying over was freaky, because first responders were on the plane coming back from around the world, to attend the memorial.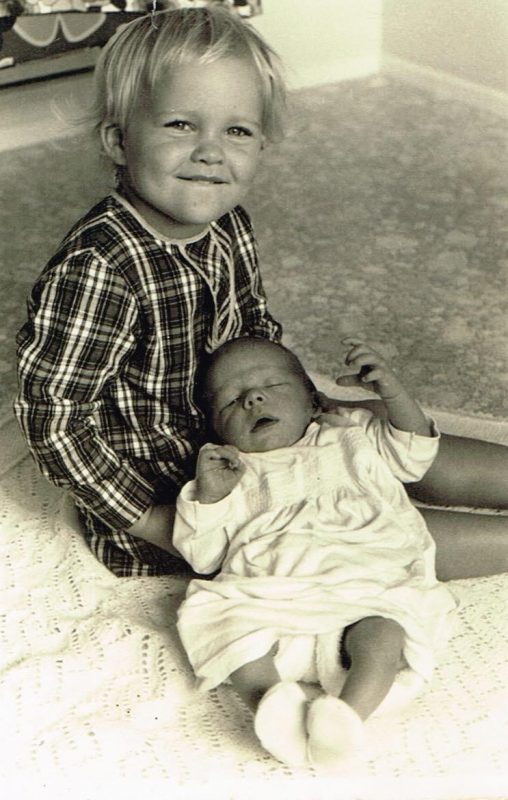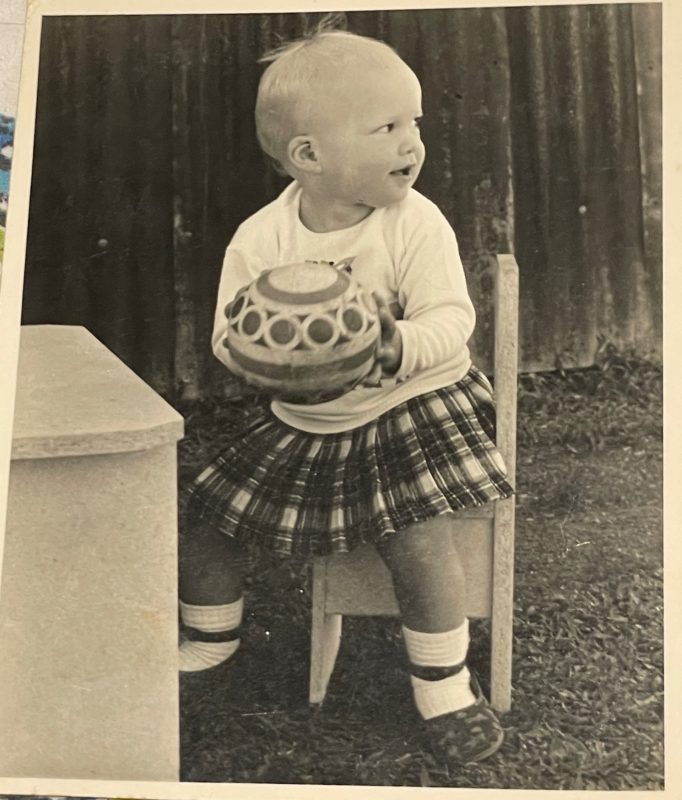 The planes were only staffed with male attendants as they were anticipating more terrorists' attacks. Landing in New York city was very intense for everybody. Princeton had lost many students in the disaster, and it was an incredibly intense arrival with the grief at the memorial.
My story starts out this way as this has something to do with 'cold weather.'
I grew up in Mackay QLD then lived in Brisbane. Experiencing snow in Princeton I realised I have seasonal affective disorder (SAD) in reverse. While people get depressed in the cold and dark weather and move to the heat, I'm the opposite. I wasn't grumpy, my skin and hair looked beautiful. I love the cold.
Returning to Australia I knew I had to move south to the colder states. It was a choice between Melbourne and Hobart, but I decided Melbourne had better job opportunities. I figured if I could rent a flat that was the same price as Brisbane, it made sense to move to Melbourne. I was six months away from completing my PHD and close to being broke in either city. But I would be in a climate that I enjoy.
I found a place in St Kilda and was exceptionally lucky to get a coveted job at the Uni of Melbourne. I soon realised I was not a great academic; I was a great teacher and enjoyed research, but the timeframes involved in academia didn't suit my personality.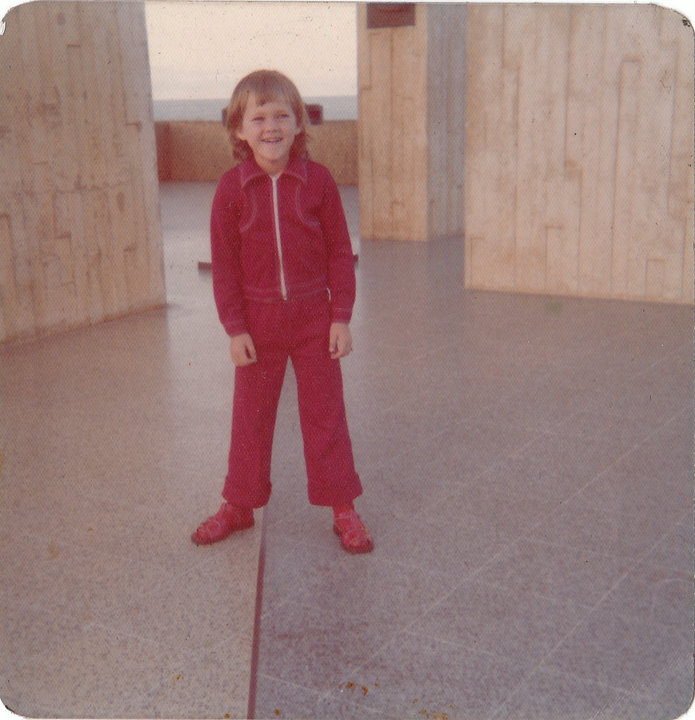 I'm the oldest of two kids, and grew up in the swampland of Slade Point, QLD. I was the daughter of a science-fiction writer (Mum) and a serial entrepreneur (Dad) and was involved in small business from an early age. From the age of six, I was stamping brochures for Dad. As a kid, Dad would have me at his building sites to clean up after his workers. I was running the baseball food stand from the time I was 12 and had to produce the financial reports for the club. All of this was paid. Don't tell the ATO!
I was very studious and athletic (played tee-ball, netball, represented in athletics) and was heavily involved in drama. Drama was my love, and I've come to terms with 'The whole world's a stage'. It's all theatre.
I was School Captain in primary and high school and did singing classes and theatre productions. I was the biggest nerd. When I did something wrong, I would send myself to my room, write out a 'Please forgive me' letter and slide it under the door. I was a very responsible child.
Leaving school, I had bad career advice and started a Diploma in Teaching. I hated it, quit after a year, and came back to Mackay feeling like a failure. While working for the family small business, I fell into television and radio, doing voiceovers and copywriting, ad production.
That's how I got to meet INXS. They were kicking off their X tour at the Mackay Entertainment Centre. MTV had to scramble a crew as they got the last-minute exclusive rights. I was holding the 'idiot cards' for Alison Drower, and met INXS, sans Michael Hutchence.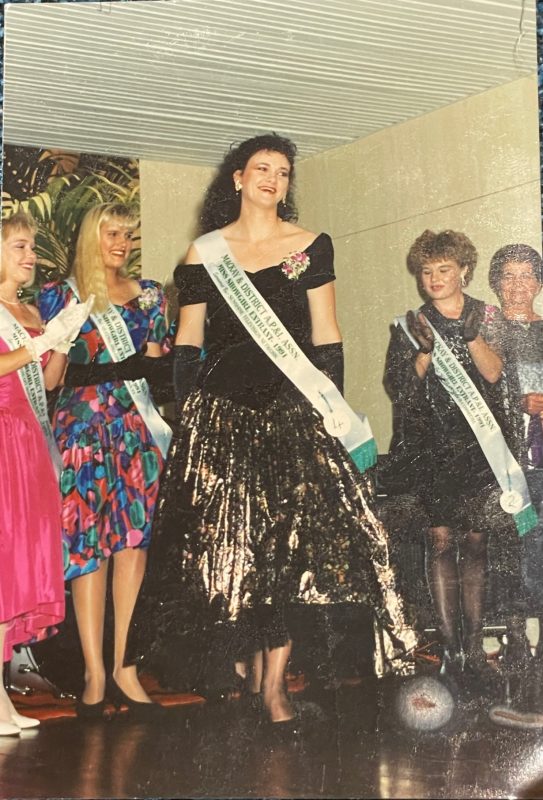 I turned 21 and entered the Miss Mackay Showgirl competition and came in runner-up. It was there where I discovered my feminist spirit. Standing on stage being judged, made me feel like cattle.
I moved to Brizzy after, and my first job was cold calling for wine-tasting 'party' appointments to sell wine. Growing up in North Qld I was familiar with rum, thought wine was disgusting! As part of the job, I had three weeks of intensive wine tasting to learn how to do blind tastings, recognise a vintage, tell a story. The worst part was realising you have a particularly good palate for fine wine at 21 and cannot afford it.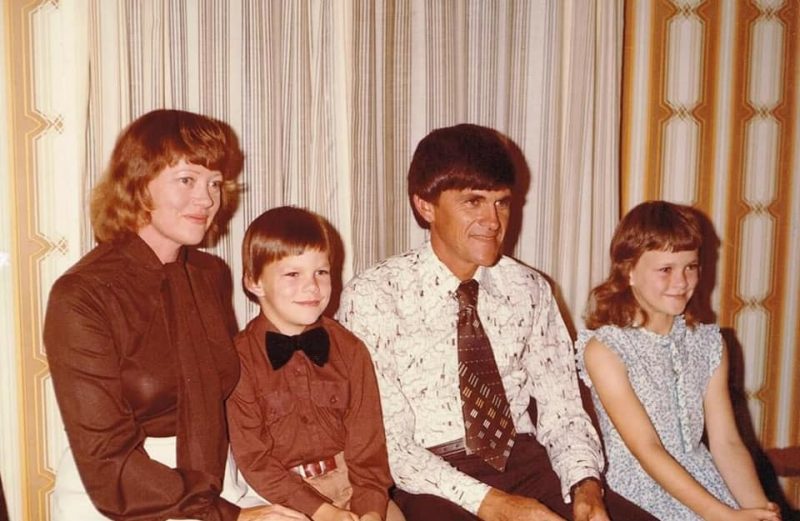 I always made sure I sure I opened the most expensive wine during the tasting so I could bring it home after. I remember opening expensive Hungarian pinots and drinking with grilled sausages and baked beans.
My next job was selling wedding dresses for a top end boutique in Brisbane. In the job interview they didn't ask about my design capabilities. When I got the job, they gave me a piece of paper to design a dress. My first bride wanted custom design. I took my 'design' to the head seamstress, who looked at it and said 'You do realise you've just given me Jessica Rabbit's dress. It works in cartoons, but the dress won't stay up.'
I was a good saleswoman. I couldn't design but I could sell, but the business went into liquidation anyway. I had 100 fully paid brides with no dresses and people thought I owned it as I was the face of the business. Mum and Dad were getting calls from irate brides. Luckily one of my brides knew a marketing organisation who was hiring. I was 25 when I became CEO of that organisation, after the boss left.
Between the ages of 10 and 35, I had experienced so much upheaval and disruptive change I learnt the only thing that gave me stability was the ability to adapt and be flexible. I'd worked in 18 different companies ranging from market research, desk manufacturing, customer service, and veterinary pharmaceutical.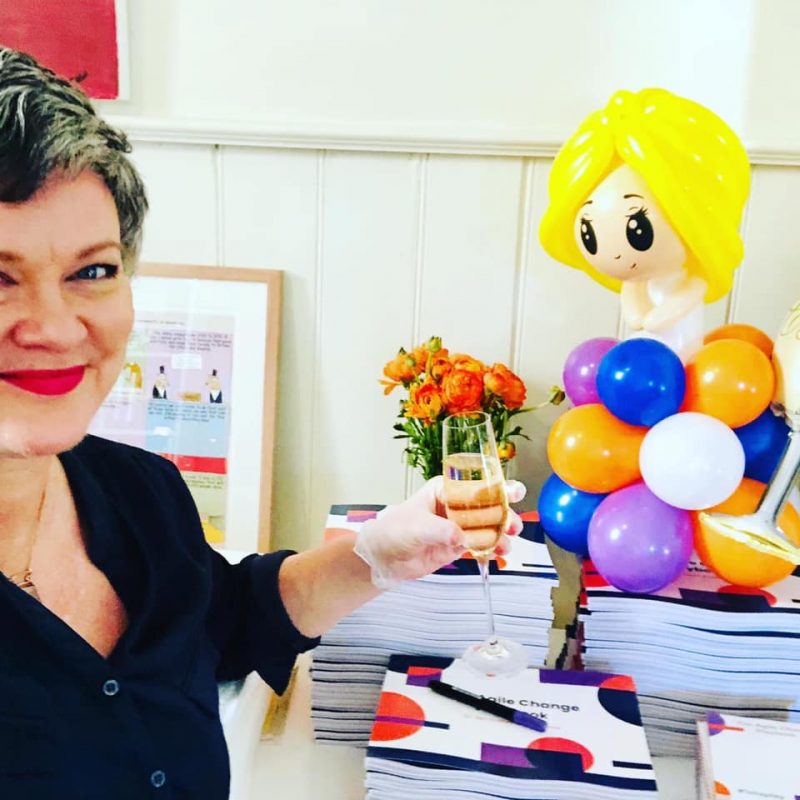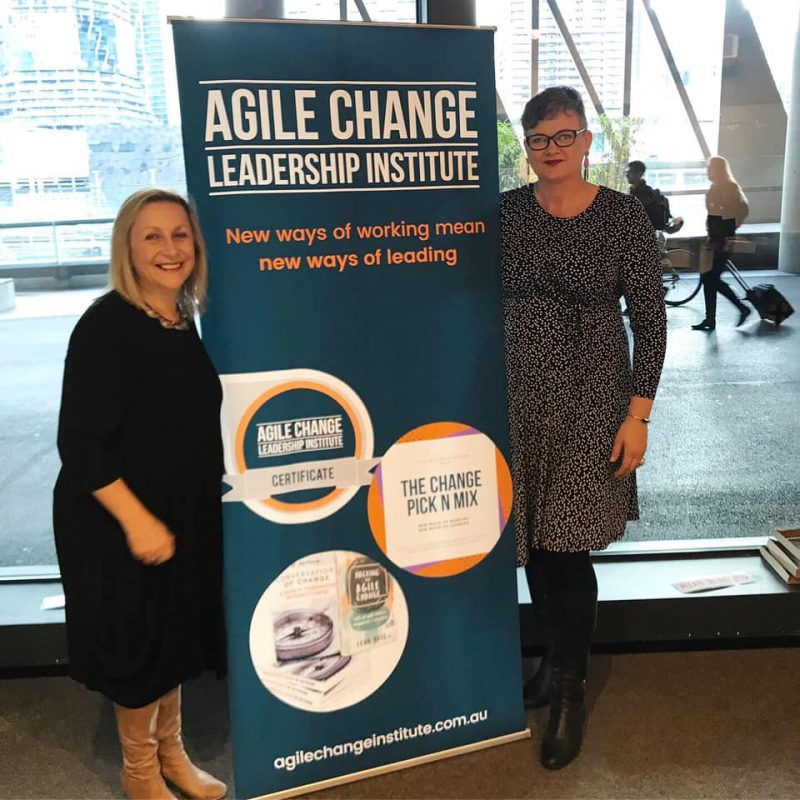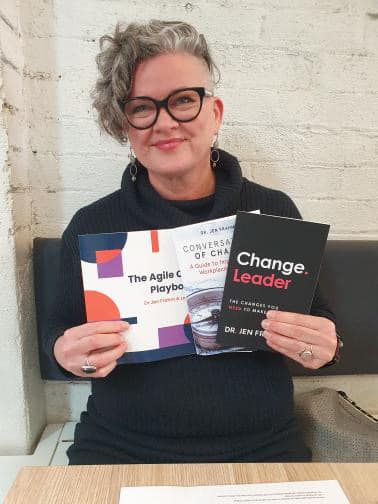 I was 38 when I realised, I could start my own change management consultancy as I knew how to sell and market. I had a PHD in change management so had IP for products and understood different industries. I'd started over so many times that it didn't scare me.
I've been poor, and happy, I'm not hugely attached to material wealth, so I could take risks. It's incredibly empowering when you can connect the threads of your past – it all makes sense now.
In 2012 I was in living in Balaclava and was looking to buy a property. There was an article saying Altona was a good buy. I couldn't afford Balaclava, so I came over to the West, found a place and bought it. I really missed the inner-city life, and after a couple of years, I felt like another change was needed.
Dad passed in 2011, and eight years ago Mum moved down from Mackay to live near me. We're close friends and I didn't want to move far away from her, so it made sense to stay near geographically, so I began looking at homes within the Inner West.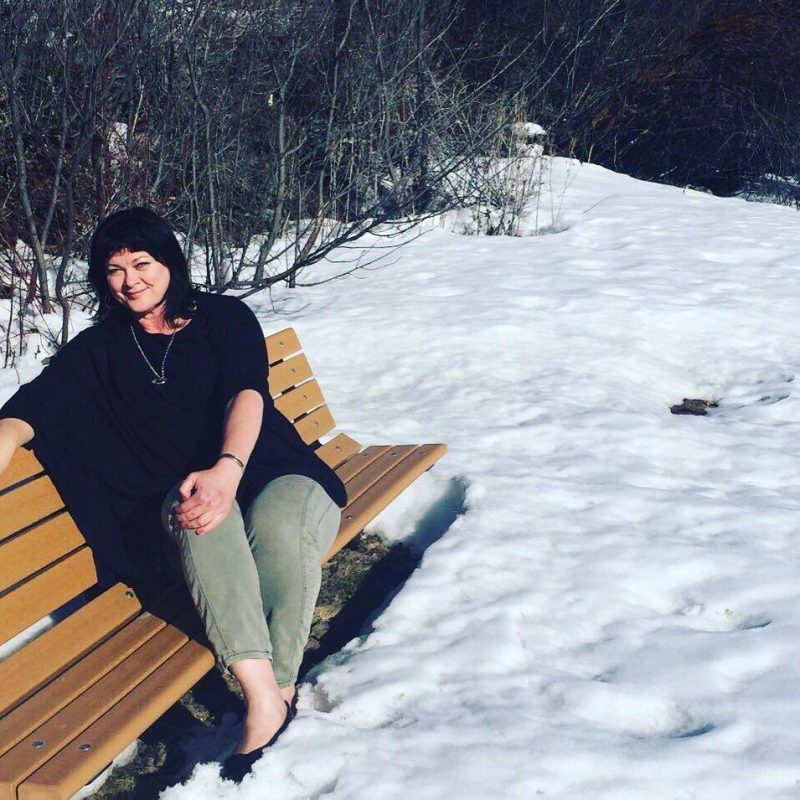 I really love Seddon and have rented in three homes here. The rental instability of Seddon really sucks, and they keep selling homes I live in. I wouldn't have moved from my first home.
I love the community, and it really came to life during the pandemic. The spirit from the community, the people caring for you, particularly when they know you live alone, and people would drop things at your door. We were all invested with keeping the local traders going.
I also remember 2020 fondly and confronting as all my work disappeared.
I had a lot of public speaking work booked in, and conferences collapsed. Organisations put large scale changes on hold, and I was dependent on Jobkeeper. It forced me to be creative. Rather than cutting costs, you realise you can create products or services that people need.
Earlier in June 2019 I had formed the Agile Change Leadership Institute with my co-founder. We develop leader capability in change and agility. In 2020 we published a book (a 4 month start to finish), and I turned another workshop "Busting Silos" with another collaborator into a e-course. Within a few months cashflow was coming in. It was an interesting but incredibly challenging financial year, but it taught me how to maximise the opportunities that presented itself.
The Agile Change Leadership Institute is now four years old, and we have 1,467 students from over 28 countries and 134 organisations. What I've enjoyed most of growing a start-up is learning I've got valuable skills as a CEO – I'm really good at growing a company.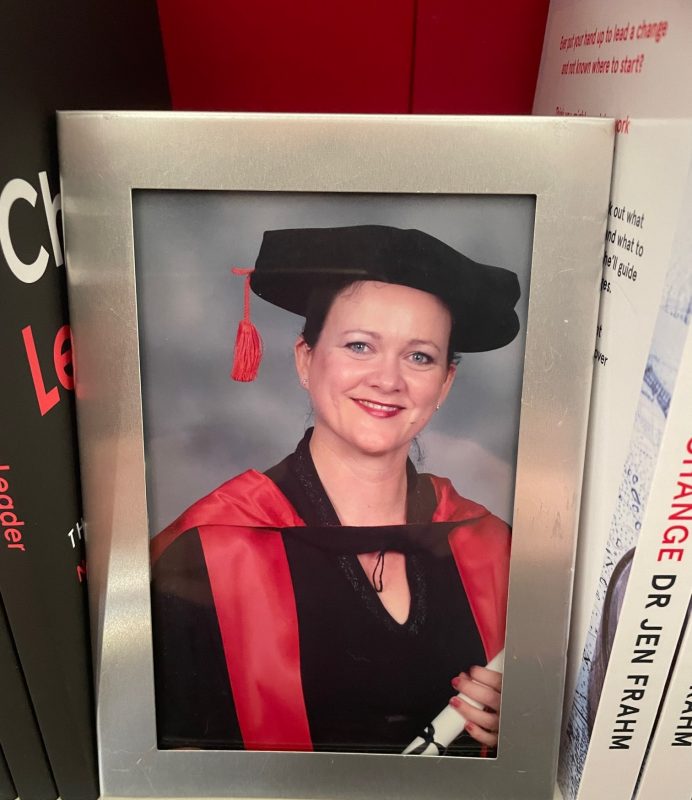 I wrote my first book in 2017, and the book was written and published from the west. In 2018 I shaved my head for the Leukaemia Foundation and that was the point I discovered I have a beautifully-shaped head and supermodel skull, and I decided to stop dying my hair.
Going silver/grey was a big movement during Covid, and people would stop me and talk to me about it. They were thinking about it but scared to do it. I found I had never felt as beautiful as I do now. I wear much less makeup now. People don't realise it's available to you, the self-acceptance that comes with embracing your natural silver, grey or white. You just generally like yourself more.
In my free time you can find me in a café in Seddon. I'm a late life painter and took up painting a few years ago. I paint with acrylics, and painting is my place for play – it's the one place where I have no attempt to master anything. I just work with colours and shapes, and play. And I love it.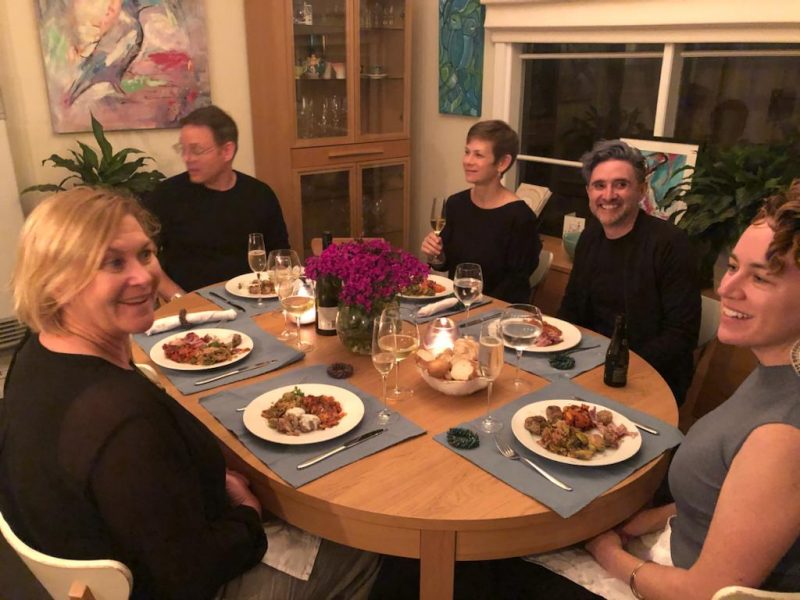 I also love throwing dinner parties and cooking all day for them. Not having to talk all night as my guests carry the conversation. I just bring magical people together."