"We met in 1985 in Fitzroy, not quite a year after I'd moved to Melbourne from Newcastle, NSW. Andrew and I lived large in the inner city/east trappings – married in 1996 and started thinking about having babies which then led to looking for a more permanent residence. We had friends in the music business who lived in Yarraville and talked it up. We were like "OMG, that's so far away."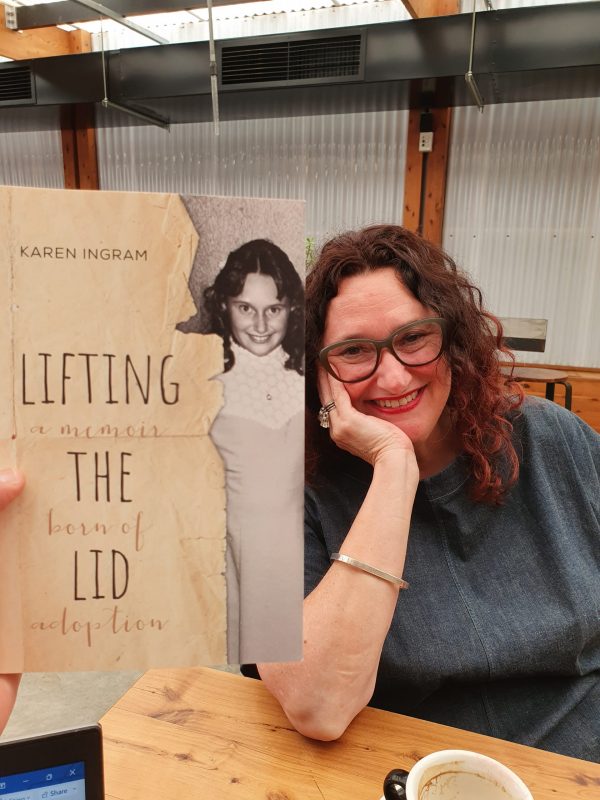 Eventually we moved to the inner west, and loved discovering new parts of Melbourne. We bought our first house in Kingsville in 1998 for a snippet (a lot at the time, but nothing compared to today's prices) and soon after our parenting 'journey' began. Yarraville was cool; a little bit country and a little bit rock and roll. It had the best of everything. The neighbours would talk to us, people would say hello in the street. Everyone was so friendly. Rosa from the old Anderson Street deli would always ask how I'm going. One day, when I was a week or so overdue with my first, looking like I was about to burst, Rosa asked me in the middle of her crowded deli "Have you had any discharge yet?"
After I had my baby, Angus, I was still managing indie bands and doing publicity for local and international bands in my business, Now Hear This Artist Management and Publicity. They were fun and heady days, and not always conducive to family life. When Angus was about 10 months old, he became really sick. I was in the hospital with him for five days, which is when the band I was managing, Rebecca's Empire were getting ready to perform their last ever show – at the Corner Hotel.
There I was, in the hospital corridor talking to the media on my Nokia flip phone, sorting out guest list and the like. My head was with the band, but physically I was with my baby. I remember talking to Andrew on the night of the gig, wondering out loud, that if the band were onstage at 11pm, maybe I could get a taxi from the hospital and go to the gig for an hour and make it back to the hospital. He looked at me with the 'are you joking?' face, and it then crystallised for me, I'm a mum. I didn't want to leave my sick baby's side. The time with him, was more important than being at the gig.
Soon after, I was asked to teach at NMIT as an industry professional, in the Music Business Management course. I left school when I was 15, so it was amazing that I could be a teacher. I spent a couple of years teaching there and loved it. A few days after the 9/11 attack, something shifted for me. Disillusioned, I realised I no longer cared if the bands I was working with got their music on the radio or not. It was much LESS important than events around the world.
I kept teaching for a few more years but knew I wouldn't be going back after the birth of my second child. All along I was a member of the Australian Breastfeeding Association (ABA), and eventually I became a community educator, talking in Mums Groups, childcare centres and giving ante-natal talks at the Women's. I found my groove as I was meeting a lot of women and providing them information and support to make informed decisions about feeding their babies.
That evolved into extensive training to become a breastfeeding counsellor and then running the Footscray Yarraville ABA group. I learnt so much about breastfeeding and counselling, organising conferences, but also the importance of health and wellbeing and the best start for the early years of a child's life + improving mental wellbeing of mothers. This was my first real foray into volunteering and community work. It lasted more than 11 years.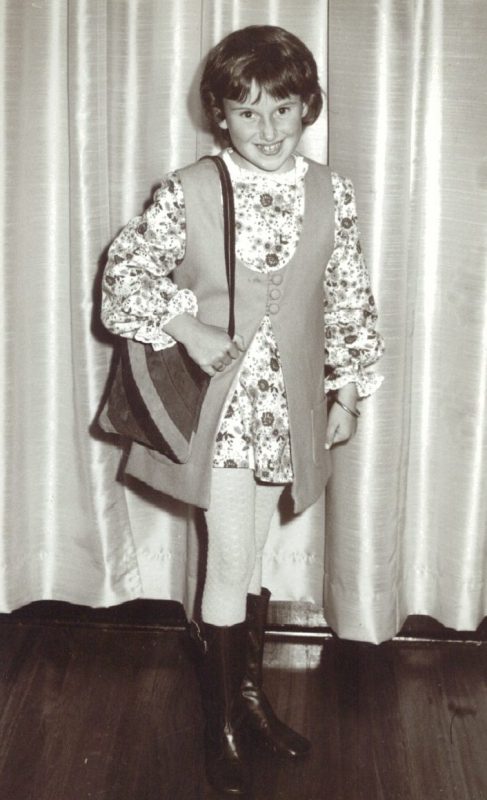 Times were financially lean in the 2000s with two small children and one income. There was no room for any extras. Every week we would flip through the real estate magazines and local papers, and dream. While our house wasn't in the best condition, we couldn't really afford to renovate and couldn't afford to buy a better house in the area we'd grown to love.
One day I walked down Sommerville Road to the fruit and veggie shop, where the rug shop is now, and noticed a house was open for inspection. Without second guessing myself I walked in and asked the Jas Stephens agent, "who does your copywriting?"
I came home with the bag of fruit said to Andrew "I think I just got a job." Within two days I had secured a casual job as a copywriter.
It was through copywriting that we found our new house – the impossible dream –  that we could afford. It was 2011. The house was just shitty enough and I thought "if we spruce up our Kingsville house I reckon it would be a very similar price to this house". I rang Andrew, "Guess what, I've just seen a house we have got to buy!" Just as we were finalising plans to be drawn up to renovate on our really shitty house in Kingsville!
Over time, I began to pick up more work for other inner west agents, and when Brigit was a baby I'd take her with me, carrying her through the house with my Walkman over my shoulder, recording what I saw, to transcribe and write the copy afterwards. Angus was at Kingsville Primary School by then, we were delighted to have a wonderful school within walking distance. Attending the fabulous school fete the year before he started prep was the clincher in our decision.
I was very much involved in the community, fundraising for childcare, primary school or building awareness in the community on a range of art projects and breastfeeding topics. Friends started exclaiming, "You're in the papers again! Who's your publicist?" When Angus was in Grade 1 we started to wonder what the high school situation was. Eight local parents including myself went out to talk to local parents. This was when we founded the SKY High working group, before Facebook was a thing, and we relied on public forums, emails and phone calls to research, communicate and advocate.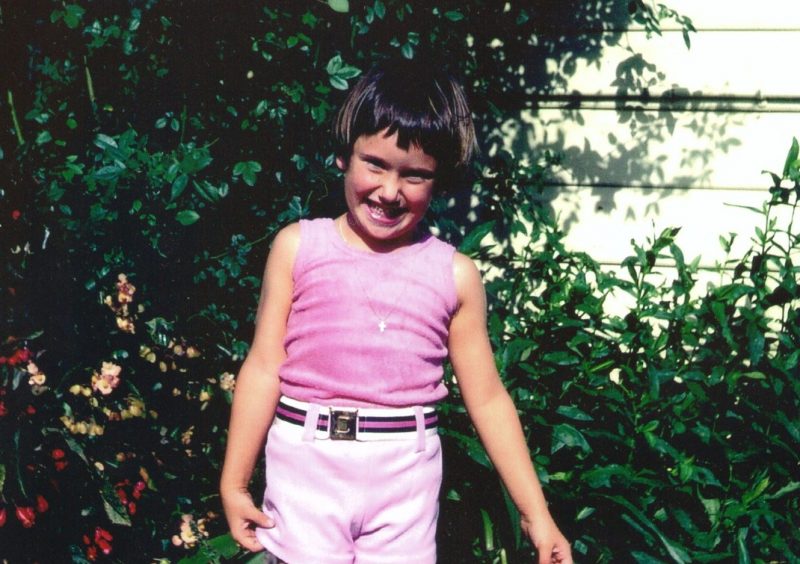 We did a lot of campaigning to drum up support of public secondary education and awareness to stop the brain drain from the west to the east. It drove me nuts, that we had such great local primary schools that built a wonderful community, yet by the time kids were ready for high school, they were dispersed across a great distance, mostly outside of our catchment. By the time Angus was in Grade 5 in 2010, I approached Footscray City College (now Footscray High School) and became a co-opted member of the marketing team. My focus was to increase awareness of the school, and increase the enrolment of girls. I eventually became School Council President which took us through the merger with Gilmore Girls and the building of the Seddon Campus. I finished my tenure in 2019, the first year of Footscray High School, across three campuses.
What got me from rock and roll into the health sector was the volunteer work I've done with Australian Breastfeeding Association. I was still copywriting then, and I thought this gig was coming to an end. I saw an ad in the paper in the community health centre, doing health promotion, but had no idea that health promotion actually required a degree or Masters. I got the job, which led to 14 years of working in the community health sector.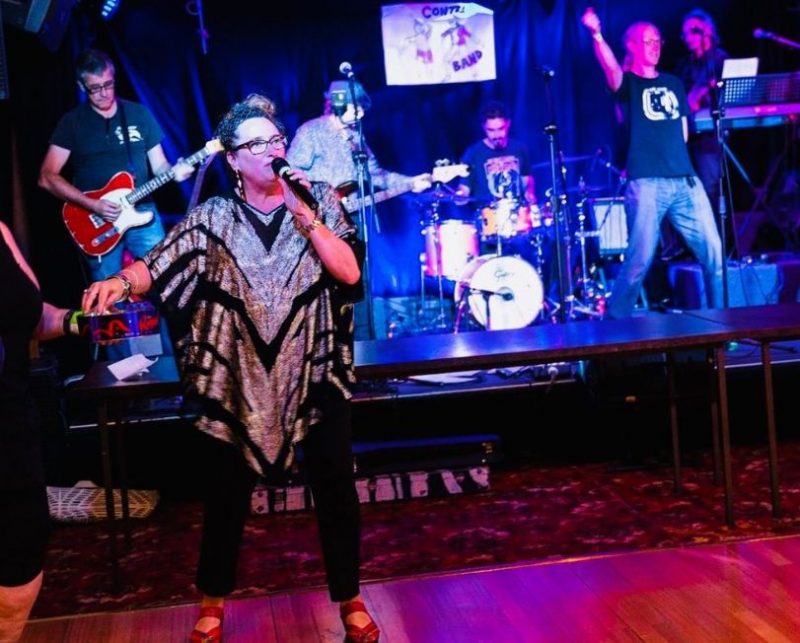 I just learnt a heap and worked alongside First Nations people to develop a great training package. This culminated in a presentations on international conferences in Darwin, Cairns, and Melbourne, on reconciliation and strength-based practices.
At the age of 47, I enrolled in Vic Uni – it was closest to home – to complete a Bachelors of Arts (Community Development). It was a five years part time degree which I finished in 2015.
It was a huge year. I finished my studies, started a punk band, made a short film, and started writing my book. It was also the year my birth mother died and life came crashing down around me.
My book 'Lifting The Lid ~ a memoir born of adoption' was published in 2021. You can order it from Booktopia, Readings, Sun Bookshop, The Chestnut Tree, Amazon, or your favourite bookshop. Two weeks after I published the book, a whole other book-worth of content revealed itself and I have commenced working on the sequel. (No spoilers!)
Punk rock – I was increasingly frustrated by the political status quo. Abbott was PM, ScoMo was the Minister of Immigration, Hansen wore a Burka in Parliament in a feeble attempt to make a point – things were dire. I remember posting on Facebook  'Omg I am so furious I could start a punk band. Who wants to join me?' Thankfully the right people responded at the right time and Cranky Pants (the band) began.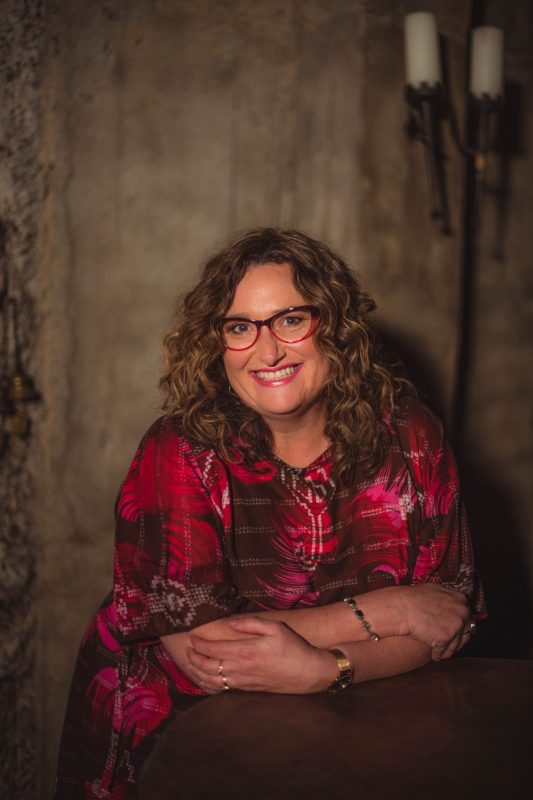 We play our favourite punk-inspired songs or other favourites that we inject a punk edge into, I improvise rants over music on topics ranging from politics, environment, bullying and social justice. There's a lot of swearing. We haven't played since 2020 and never say never again.
Cranky Pants the band is on Facebook.
When Brigit was a baby, I had an epiphany in the bath, and decided I wanted to create secular ceremonies for people who don't belong from a particular culture or believe on a specific religion, to mark the big milestones in life. I studied Celebrancy in 2006 and created a rites of passage program for Kingsville Primary School grade six students as they prepared for their transition to secondary school. – which continued for thirteen years. I also officiate weddings, funerals, memorials, wakes and naming ceremonies.
On weekends I love catching up with friends at cool spots with good music and nice views. I also love cocktails, reading, writing, live theatre, watching films and tripping over guitar leads and amplifiers which are often strewn through my house as I live with three musicians and artists. Often, I like to find somewhere quiet to go and where I can talk to people.
Now that I am the centre manager at Louis Joel Arts & Community in Altona, I see the literal and metaphoric horizon when I go to work. To utilise my strengths and passions every day, I can't believe how lucky I am."