"If you really understand what's happening with climate change, I can't understand why you wouldn't do everything you can to stop it. That's really my driving force.
In 2007, after reading the book Climate Code Red, it hit me like a ton of bricks. For six months, I was just incapacitated. I walked down the street crying, not knowing what to do. Then I realised, even though it's scary, we can fix it. and I thought about my kids asking me in the future 'You knew and what did you do?' I didn't want my answer to be 'Not enough.'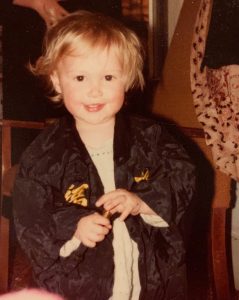 I've always been passionate about environmental sustainability. Back in 1995, after my first boyfriend broke up with me, he said 'Oh you've changed me. I now take my bag to the supermarket.'
I've always walked, ridden a bike or taken public transport. I don't own a car. That was originally an environmental choice, but now  I don't really enjoy driving.
Australia has the most wind, the most sun, the most waves, and we could be harnessing and exporting this renewable energy, but we're behind the rest of the world. It's embarrassing.
To change that we have to engage our MPs. One MP once said to me in 2018, 'It's nice you paid a visit. I've received over 5,000 emails about animal exports, and we're doing something about it. Do you know how many people wrote to me about climate change in the last few months? Not one.' If we want our politicians to act, we have to let them know.
I was born in Canterbury, England but grew up in London. I came to Australia when I was six, as my parents are from Australia. Mum was a school teacher, and Dad is a moral philosopher. I was a bit of a loner in school and was bullied due to my English accent. Kids thought I was posh. I was called 'fat lips', and was teased throughout primary school.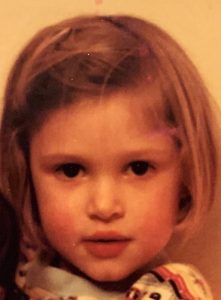 Being bullied was a formative experience. Dad told me not to bully back, and change myself for other people. He was more worried about my moral development, instead of making me happy.
I grieve a lot about climate change, but in another sense, I feel deeply content and happy, as I have a strong moral compass and a sense of where I fit in the community. That came from my parents' support during that time.
In high school, I wasn't very sporty but was good at athletics. I was definitely a nerd, a Hermione. When I read Harry Potter to my kids I thought – that is me! While everyone had their cliques in high school, I was the one in the library, reading Agatha Christie.
My German teacher in high school was very passionate about sustainability. When I went to uni, I pursued Arts Law and took my time to finish my degree as I travelled and studied over eight years.
I met my husband Joel in the first month of uni, but only started dating him a year after. In my early 20s, I became more interested in human rights and social justice. In 2001  I interned at the Centre for Legal Action in Human Rights in Guatemala.
But I also realised climate change is going to make those issue worse. For example, if all the ice in the Himalayas melt away, a billion people who rely on melted water in Spring and Summer would no longer have access to water. That will create war, human rights abuses and refugees.
I had my first child at the age of 27, and that's when Joel and I bought our home in Seddon. I was working for an intellectual property think tank then but was also volunteering for a program supporting the Sudanese community in Footscray
I was helping this lady from Sudan, who lived in Braybrook. She was a single Mum with seven kids, and her husband had passed away a week before I met her in Sudan. She wasn't even getting out of bed, and all seven kids were running amok. I would come once a week to clean her house and eventually started helping the kids with homework. I even helped with her bills. There were people door knocking, and she would sign off for stuff she never understood and ended up with a thousand-dollar bill, which I helped her dispute.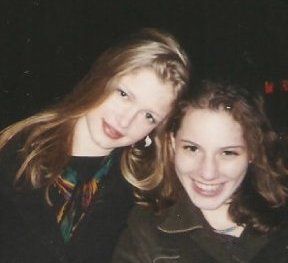 I haven't seen her for a while, but I still keep in touch with some of her kids. Some of them are in their 20s, and two of them even have kids of their own.
Coming to the Western suburbs was the first time I came to this side of town. I had grown up in Gardenvale and the bayside suburbs, but it was very boring. There was a lack of cultural diversity.  I went back that way a while ago -, there was no one on the streets. Everyone was in their big cars, behind their tall fences. Here, our fences are lower, we're closer together, and people walk more.
When Joel and I were looking to buy, we knew we didn't want to live in the Bayside area. It was a toss-up between the North or the West. The affordability and cultural diversity in the West meant the West won.
Because I didn't want to own a car, e didn't want to go further than the SKY or West Footscray area. We had to be close to public transport and spent over a year looking in Footscray but nothing was coming up. We moved into Seddon in January 2003. When our friends visited us, they saw where the train station was and went 'Woah! You really meant what you said.'
Where we live, Fig & Walnut was derelict then, and there were no shops and not as many cars but we have friends who've lived here for longer, and they've seen more of a change. Back then, people who moved here were people who were priced out of the North. A lot of them were uni-educated, but have chosen to do lower-paying jobs such as teaching, social work or the arts as opposed to higher paid corporate careers
Community is really important to me. It's important to support the local schools and be really active within the community. That's a core value for me.
Before getting into Climate for Change, I was on maternity leave with the oldest. I had already decided I wanted to pursue my passion for sustainability and made the decision to run a green cleaning company. I was training cleaners to suggest small changes in their homes, such as introducing composting for their waste. We cleaned their homes with green products, and I likened my staff to Green Cleaning Coaches!
For the first three years, at Climate for Change I didn't earn anything, now I take a small salary. I worked out over the weekend, I've probably foregone over $300,000 in wages to do this. but it's never about the money. I don't regret it at all, but I do think how long I can sustain it for.
A quiet week at work is about 50 hours, and that's what keeps me busy. The thing about working so hard is you appreciate what you have and treasure it. Coming home, and just having a cuddle with my kids is so good. At the beginning of the year, I began booking out one day a month, to make sure I spend at least that time with the kids and my husband.
On 30th May, we're having a fundraiser at at Fig & Walnut. It is part of our annual crowdfunder – we have to raise $180,000 by 7th June to ensure Climate for Change is able to operate for another year. 90% of our funding has come from generous donations from everyday people, and every dollar allows us to keep fighting the good fight."