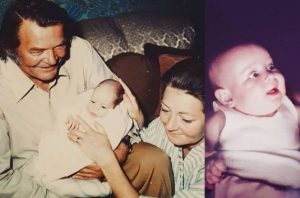 "I came over to the West in 1997. My husband Dale and I met each other when I was 22, when we were studying video and film production. He's from Altona and I fell in love with the Inner West (yes made the move over the bridge from the east!) We bought our first home together in Newport, it was our first move out of home. It was exciting!
We lived there for eight years, before selling it, and buying in Market Street, then onto Elizabeth Street, as our kids grew we outgrew the houses. We love Newport and our local community, I think after 24 years here, I can call myself an Inner Westie!
I was born in Sydney. Dad was an engineer, and he was one of the first to bring evaporative cooling into Australia. Our family travelled along the East Coast, as he had factories in each state, and he sold his business when he was in his 70s. I grew up from age eight in Hawthorn then Kew.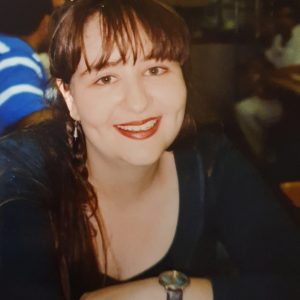 I have always loved organising and scheduling things, and enjoy the behind-the-scenes film and theatre production that took me to New York City, where I studied Film Production at New York University at Summer School, I was 21 and my first overseas trip on my own.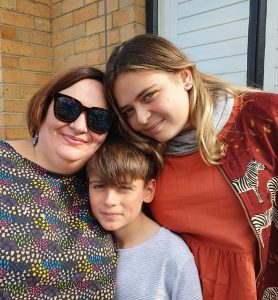 I came back to Melbourne and got a job as a Production Manager for Australian Business Theatre, working on corporate videos. I was there for 12 months. I then worked a few more indie films, but soon realised we needed consistent income as we had just bought a house.
After many temporary or contract roles, I ended up in Disney, as a temp receptionist, I found myself enjoying the role, and stayed on with the Operations team then Marketing and Promotions in Home Entertainment and Studio Films, for the next 10 years.
Time flew by and I had two kids during these years and then moved to another film studio, Universal Pictures, just to do something different and to experience something new. I worked on numerous film releases to the cinemas over the next five years as a Publicity and Promotions Executive and thoroughly enjoyed my job. After redundancy, I became a Freelance Publicity and Events Manager and discovered many more opportunities and companies over the next few years.
Emma and I met in Newport Gardens Primary School, while managing lolly bags at the school disco. Our paths crossed again when we worked at Peter Jones Special Events, I was a contractor to work on the 2019 AFL Grand Final Parade and Emma was a maternity leave contractor. It was great to work alongside Emma, although not on the same events.
A few different contracts later I was made redundant in July 2020 due to Covid. As I had only been there since October, I wasn't eligible for Jobkeeper. I was looking for other work, but as we know the Events as an Industry was decimated and was chatting with Emma to see what she was up to. She said she was working on an idea and launching something herself, I volunteered my services to help.
Four days later, we were like 'Do you want to do this together?'