I was born in New Zealand and have danced since the age of 3. There was never a Plan B. I was always going to run a dance studio. Business ownership, however, was not my motivation. Rather, I was interested in using dance as a vehicle to build and maintain communities. My motivation was to bring people together and provide a space for connection.
Although I always felt the power of dance, it wasn't until I was an adult that I recognized it was the emotional support I received at dance that was so special. As a kid who struggled in many ways, those relationships were critical to my development and I now seek to do the same for the next generation.
I have a brother who is 10 years older. I grew up with a single mum who taught me strong values. She instilled in me that anything is possible if you work hard and back yourself. My family was very small, so my dance school became my family. I spent every Christmas Day with my dance teacher and remember many New Year's Eve events at her house too.
When I was a child, my dance friends and I would pretend to be dance teachers. I was always the Head of Jazz and we would create certificates for our imaginary students. I started formally teaching dance at the age of 16 and that was everything to me. There was definitely a moment when I realised "I'm going to do this forever."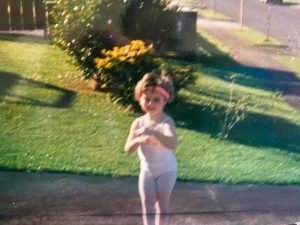 I went to University in New Zealand, pursuing a Bachelor of Arts (Dance) and continued teaching part time. I moved to Melbourne in 2006 with my now husband, Jason. Our plan was to move to Melbourne for a year then go further abroad, but we never left!
When we first arrived here, I moved away from dance for a while as we needed to financially sustain ourselves. We were in St Kilda for a year in a shoebox apartment. We drank from plastic cups and had no money. My brother had family friends in the Yarraville area, so we moved to the Inner West. We lived on the corner of Francis Street and Williamstown Road for two years and knuckled down hard to save for a deposit before purchasing an off-the-plan apartment in Maidstone.
During that time, I worked for the Australian Securities and Investments Commission (ASIC) before moving to the Department of Justice, Victoria. There I had many incredible mentors and learned important skills like communicating with external stakeholders at a professional level. I am very grateful for my time there.
I have always been an ambitious person but my attempts to climb the corporate ladder were unsuccessful. Commuting to the office and working for others without any creative control was frustrating. I remember trying to implement new procedures that would be more efficient and cost-effective, but systems were hard to change. Eventually, I accepted the universe had a better plan, so I decided to pursue my life-long dream – a dance studio.
I went back to New Zealand for a holiday, and I caught up with a mentor who had encouraged my university studies years prior (she was also the woman who gave me my first dance teaching job). I told her I'd been thinking about starting my own classes and she gave me the confidence to just go ahead and do it. I went to the airport, bought a notebook and jotted down dance school names on the flight back to Melbourne. Dance Habit was the first name on the notebook, and it kind of went from there. I still have that notebook!
I searched high and low for a venue, knowing that I needed something that allowed me to do multiple nights. I eventually discovered the Scots' Presbyterian Church hall on Essex Street in West Footscray. Coincidently, the street name was the same as the street name my childhood dance teacher lived on in New Zealand. I took that as a sign. It was meant to be!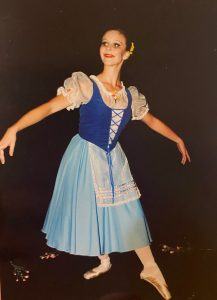 I'm an all-or-nothing kind of person, so once I put my mind to something, I push hard to achieve. I put everything into Dance Habit. In the beginning, I was still working full-time and would leave my corporate job at 4pm to go to the hall. I would teach from 5pm to 9pm, head home, do my administration, books and marketing until midnight then get up and do it all over again the next day. I also spent my weekends dropping flyers in local letterboxes. I went a little too hard at one point, ending up in hospital with exhaustion.
2013 was a huge year. Jason and I got married, I left my government job to work on the business full time and we secured our first commercial lease for Dance Habit on Ashley Street in Braybrook. We also moved house to Footscray and leased out our Maidstone apartment.
Over the next few years, Dance Habit continued to innovate and grow as did I as a business owner. In 2015, I had my first child, Noah. Later, we sold our apartment and purchased our family home in Albion in the Inner West, a suburb we still live in and absolutely adore!
In 2018, the space in Braybrook could no longer accommodate our growth, so Dance Habit moved to its current premises in Maribyrnong. I was heavily pregnant with my second child, Neve when the fit out was taking place and remember being on the phone to the builder just hours after the birth. That was a tad crazy, but I'm working on more balance these days!
***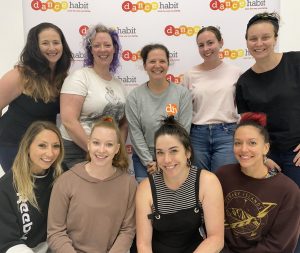 The hardest part about lockdown was juggling everyone's needs. My husband was an essential worker right through, so I found myself home alone with two young children fulltime while keeping a business running and supporting ten staff who all had their own struggles. There were times when I drove to some of their homes and sat outside to just talk. When they cried, it was really hard. I felt like I was holding everybody up but didn't know how to hold myself up, so I just kept pushing through one day at a time. I didn't acknowledge it then, but I was really struggling. There was so much anxiety – trying to keep the financials in the green and surviving on minimal sleep after having to work through the night when my children were sleeping.
We weren't allowed to enter the building that we were paying a lease for. It was heartbreaking to think about that beautiful empty space and all our new plants dying inside. I did receive some minor rental relief but none of the bills stopped. I remember receiving a $3,500 insurance bill for the building and at the time, we had been closed for more than six months. It was confusing and felt really unjust. I had also made an early commitment to keeping all of my staff employed through the pandemic, which became an added pressure.
But the Dance Habit team did a phenomenal job during lockdown. We found ways to inspire and connect the kids and adult students through online classes and events. For many, it was the only contact they had outside of their home for months on end. Looking back, it was an enormous workload but worth it to know the value it brought to our families during such a difficult time. There was no way I could have achieved that alone and I will be forever grateful to my team for the commitment and resilience they showed in 2020.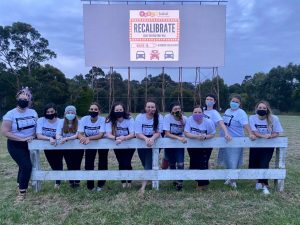 Our weekly Zoom sessions placed more emphasis on connection over content. We created projects that carried through from week to week. I was particularly proud of our self-care-box project, where students had to build their own box filled with things from the home. Each week they were given a different instruction for finding new things to add. At the end, every child had their own unique box, filled with things that bring them comfort and calm. A beautiful lesson in self-care!
We also ended up with educational content that we screenshared during online classes. This included things like safe-dance practice, famous choreographers, dance history, costuming etc. Each three-minute video required hours of work, but the kids were genuinely engaged.
A huge positive that came out of lockdown is that our team collectively decided to keep the educational element for our in-person classes. We have moved into 2021 with a big emphasis on education, ensuring the "WHY" is always present. We are spending Term 1 educating our students on our studio's WHY – teaching our four key values of Kindness, Inclusion, Empowerment and Growth. Because as I discovered, being part of a dance studio is not just about learning steps.
***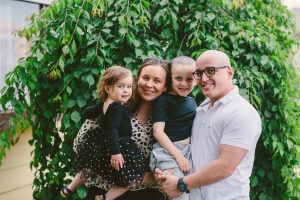 In 2021 I want to focus on myself. I have come to realise that I need more balance in my life. I have worked extremely hard over the last ten years but often compromised my own health and wellbeing to achieve studio goals. It is time for me to put my oxygen mask on and carve out space for me, in addition to the people I serve. I want to have time to move my body, read a book and perhaps find a hobby since the only hobby I ever really had became my job!
Post-lockdown, I have discovered powerlifting. There's a place called The Strength Fortress in Maidstone, and I work with a wonderful female trainer, Billie Asprey who has represented Australia. I'm loving it and it's so great to be a beginner at something.
I am so fulfilled by my job and very proud of what my team, family and I have been able to create here in the Inner West. If I could just have another day in the week, it would be perfect.