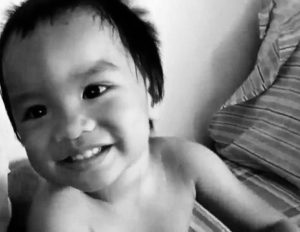 "I grew up in the mountainous part of Bontoc, Southern Leyte, Philippines. From young I didn't want to remain in Bontoc as I've seen the people who are born and grow up there. All of them just remain there and life isn't easy. They've always called me an ambitious kid, as I've always dreamt of thing. I'd tell them I didn't want to be there, and want to be working for many companies. I had so many thoughts in my head, and have worked hard to grab all the dreams I wanted to achieve.

My family couldn't afford to send me elementary school, high school and college. They just wanted me to work. I once told my teacher, in return for paying for my studies and helping me complete school, I'd help her with her household chores, do laundry and clean her house. She agreed, but only on the condition that I maintain a certain grade.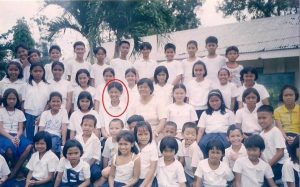 I finished elementary school, and with my teacher's help, did the same with high school. I was lucky to be offered a 50% scholarship for a place in college. I worked three jobs to finance my studies – in a restaurant, library and a call centre agent. I didn't want to be poor my whole life, and I wanted to experience eating three times a day, and not wondering if I have food the next day. I didn't want to know if I'd be sleeping tonight and was so happy to be able to just eat rice. If you gave me rice with sauces and oil, I'll be happy with that.

Mum and Dad were young when they had me, and didn't know what to do with me. They were only in high school, figuring out their lives. I can't blame them, but I also wished many Filipinos know how to fix their problems.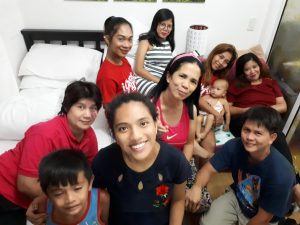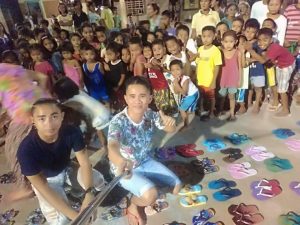 I've spoken with so many Filipinos and they say life is so hard. They can't pay for tuition, and I tell them I understand that. I think Australia offers good quality education and if you study here, and return to the Philippines you'll be able to land a good, high-paying job in a managerial position. You will earn more than those who had remained in the Philippines.

My country is in lockdown at the moment, and a lot of people are still struggling. I help out every month and send my teachers money. These are teachers I've known from a young, and the money is for their community. Food might be canned goods and 4kgs of rice. If it's for education, it's for the beautification of the school. In the school that I attended we only have two classrooms. The population is growing, and family planning is not taught before, and they all make babies like it's a pastime.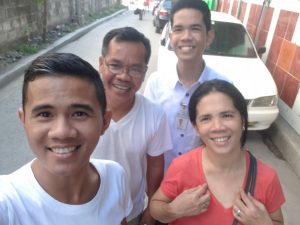 I have a neighbour who had a baby three years in a row, and I wondered how she could afford all the children. You need to think about their future. I keep asking my mum, 'Why did you have five kids? You can't even afford to send me to college. And my other four siblings are younger than I am.'

My project in the Philippines started in lockdown last year. I asked my teacher, who had posted on social media, how I could help. Her post said there are 175 families who were affected, and I asked my teacher for a quote to indicate what the expenses are, and told her I'll her money. And that's how it all started.

When school term in the Philippines resume, classes couldn't happen because the internet doesn't exist in the mountains. I have eight adopted schools. Four of them are asking for satellite discs, and I'm working on that. I'm currently raising funds for two makeshift classes for one of the schools.

No one else is helping me. I am passionate about helping my community as I want to give kids an opportunity, and I value education. This is the only thing that they have. I told them last year 'Yes you're poor but don't let go as that's all you have. If you hold on to that dream, you'll get it.'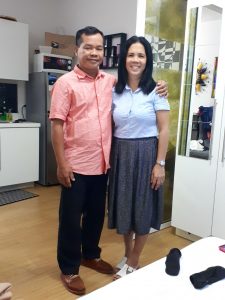 My partner always ask why I keep doing this, and I say I do it because I have the ability to do this, and I want to help. I always tell people the same, when asked the same question, that I'm not getting anything out of it, so at least when I die, I'll have a passport to Heaven.

I came to Australia in 2018 on a three-month tourist visa. I arrived in Brisbane on my own. I had no relatives, no friends and no family. I met some Filipinos here who told me I can convert my tourist visa to a student visa. It was possible. All I needed to do is produce a strong Genuine Temporary Entrant (GTE) case as part of the student visa application. I managed to get into digital media in a small college, as I had to earn enough credits to allow me to move. However I've already done that from my studies in the Philippines, but I had no choice. Unfortunately, after a year, they still didn't allow me to move, so I relocated to Adelaide for four months.

I had heard Adelaide would provide an easier opportunity to obtain my residency, but I couldn't get a job. I became depressed, had depleted my savings, and decided to move to Melbourne.

Why Melbourne? There's an interesting story to this.

I keep an Excel spreadsheet of my expenses when I arrived in Australia, and money was only going out, not in.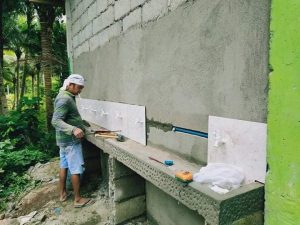 I couldn't find a job, got depressed and attempted to commit suicide by overdosing on drugs while I was in Adelaide. I've moved on since, and I'm still working with my therapist. I remember waking up in the hospital, and there were four police officers in the room. After an interview, I told them I got depressed and things weren't working. I realised quickly this wasn't the Ryan who wanted to come into Australia and had wanted to do so much.

The doctor who saw me said 'If you continue to be depressed, you will be sent back to Philippines as you are a threat to the country.' The case officer said the same thing. They can help me but I have to help myself. I stayed in the hospital for five days and on the fifth day, I asked the case officer 'Can you help me move to Melbourne? I want to start a new life in Melbourne.'

I'm still in contact with the case officer.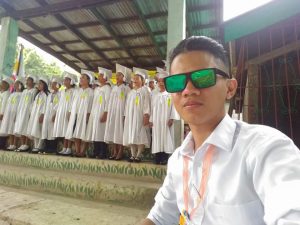 At the start of 2020, I was already studying in commercial cookery, working two jobs to fund it. When Covid10 hit, my first job let me go. My second job reduced my hours from 40 to 20 and began to consider my options. I had just started my second year and came across Filipinos who were selling Filipino products in Australia, and I thought 'Why can't I do that?'

I used my cooking skills, and used the inspiration from the Philippines, and began selling it only to people who have a good network. When they post, eventually people will ask. I gave it to our Consul General for the Philippines, and important people. I also sent it to Filipino celebrities who lived here, and now people are looking for me. They're not buying it from the Philippines but from me. Why? As the food is fresh, whereas food important from the Philippines takes six months on the ship.

There's a blogger from Adelaide (Simply_Rhaze), who has 2.5 million viewers from the Philippines and talked about my products. Someone from Malta messaged me after seeing her post, and reached out to me, saying they're interested in selling products in Malta. In less than one year, my products are now sold in Canada, the United States, New Zealand, Italy, Germany and the UK.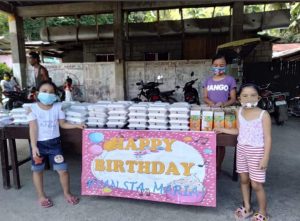 The profits that I've made from selling my food has allowed me to beautify my schools. Before the end of 2020, we were able to build a kindergarten.

Spice of Life is so many things. I make local Filipino staple, food that we ate growing up. If we're able to eat them, we're lucky to eat them at all as this is the food we could have for all three meals. Spice of Life is a Filipino staple food, in a bottle. The most popular product is shrimp paste.

My partner and I are now thinking of not just selling Filipino products. When lockdown ends, we'd like to go to the Philippines and approach farmers directly to sell Filipino woven bags and shoes made out of native Filipino products. We want to help farmers as well and we'll import the products directly.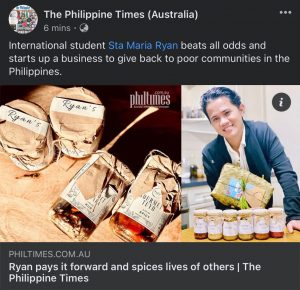 That's our vision for Spice of Life. People get bored with eating the same thing all the time, and people want something different.

My partner said Covid19 was a good thing. We don't see it as a hindrance, and we saw it as an opportunity and we grabbed it. Winston Churchill once said, 'An optimist sees opportunity in every calamity.' I believe this. A diamond comes from the rock, and you have to see the beauty of the rock as it takes time to see the beauty."