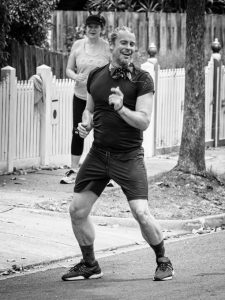 I've been volunteering in various fields over the last nine years. From Lort Smith Animal Hospital, social enterprise SCARF, and more recently with Bandmates Victoria through Maribyrnong City Council. I enjoy offering my time to help others. Volunteers for Bandmates Victoria, accompany people who require assistance, to see live music or events. These people may have a physical or mental disability or may not be comfortable by themselves in a social environment. Their friends or carers may not be the right fit, that's where Bandmates comes in. I was paired with Henry, a young autistic guy, who's into music, theatre, gaming and film. My goal is to help him gain independence while slowly helping to expand his comfort zone. It's been great getting to know him. We've been to plays, music, film and theatre.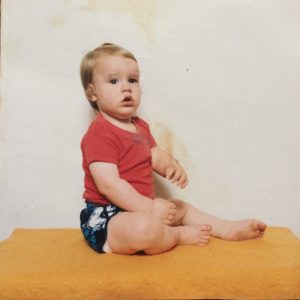 I also invited him along to a preview performance of The Australian Ballet's Storytime Ballet, a children's show I've been performing in for the past six years. I am the narrator for these productions which include The Sleeping Beauty, Coppélia and last year's The Nutcracker. They're an abridged 50min. version of the Australian Ballet's mainstage productions, an interactive, pantomime-style show that encourages everyone to get involved. It was a dream to work with the then artistic director David McAllistair, to be directed and choreographed by an icon of the ballet world. With as many adults as children watching, we tailored the show to a broad age group. It was on these productions I met my now dear friends Paul Knobloch and Madeleine Eastoe. Sharing similar tastes in music, Madeleine and I have seen many live shows together both on tour and at home in Melbourne. Now, where possible, joined by Henry.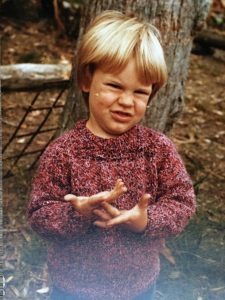 As performing and viewing live performance drew to a halt last year, I turned my attention to home to keep busy, while walking and cycling to keep fit. I did all I could to stay busy, making masks and learning guitar (at the awesome Chasing Sound in Footscray!) Home maintenance, replanting the veggie garden and fixing the front gate, taking me outdoors. I found many of my neighbours outside, occupied with similar tasks. Many I knew well, some only to give a wave or nod, but now we not only shared the same street address but also the upheaval of the pandemic. Many now working from home while entertaining and/or education children, some now looking for new activities to do safely outside. I got to talking with my immediate neighbours and although at that stage the effects of covid were still a bit of a mystery, gyms and fitness classes had stopped operating.
I have a background in dance, music theatre and in group fitness so I had an idea. I made the off-hand suggestion that perhaps we should do a class out here, each in from of their letter box, at a house distance apart. We laughed and said YES, let's do it! The following weekend I put a rough class together, about 20 minutes, with all those who promised participating in their fitness gear and huge smiles. Entertaining ourselves and onlookers, it was fun and ridiculous and too short apparently! The next weekend we upped it to 40 minutes, getting ourselves a real workout, allowing more time to warm up, workout and stretch.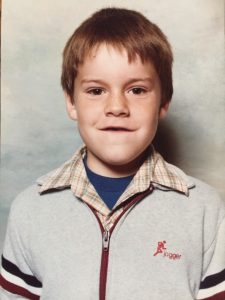 'Dancing in The Street' became a permanent fixture on Coronation Street in Kingsville from March 2020, exercising on weekends to mostly 80's & 90's tracks with occasional themed classes for birthdays, Halloween, Christmas and our 50th Class GOLD edition. With various levels of fitness and dance experience, the choreography is simple, often repetitive, low & high energy. Everyone taking it at their own pace. Some days, using light weights for an upper body workout to Olivia Newton-John's 'Let's Get Physical'. I take requests for new routines along with a rotation of familiar ones.
Word got around and soon we were joined by those from streets away with occasional cyclists and couriers stopping to join in. When stage 4 restrictions hit, we went online also, with participants zooming in from around Melbourne, Sydney, Darwin and New Zealand. Still nothing like being there for the community atmosphere and toots from passing motorists. I've gotten to know many others in the neighbourhood, inspired by their commitment and methods of surviving 2020. It kept me moving when the desire to be lazy washed over. We upped it to 2 classes on weekends, rarely skipping a class, we've danced in the rain and in the heat under the shade of the street trees. I love every minute. It's too ridiculous not to take seriously.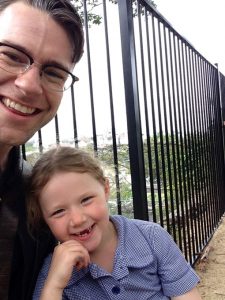 As live performance slowly recommences, I will return to the CBD working as one of the child chaperones for Harry Potter and the Cursed Child at the Princess Theatre. Our job is to act as guardians for the young actors in the show, keeping them safe, fed, watered and focused while retaining the fun involved with being a part of an incredible show. From wardrobe to hair & make-up, we run lines, practice accents and elements of movement required for their roles. Many of us have worked in theatre so the kids are keen to hear of our experiences. Some aspire to be performers into adulthood, grateful for the opportunity to learn from professionals from a young age.
After mentioning I worked with children as a chaperone, John asked whether I had any kids? We both laughed as I counted in my head…  around 7???
My partner and I have a 12yo daughter in Sydney who we see when travel permits. She has always embraced the diversity of her family and we love her dearly. The rest are donor conceived. I became interested in becoming an IVF donor in 2012 after hearing of the challenges some women face trying to conceive. I looked into it then started the process the following year. Almost 8 years on there have been about 7 births. I must admit I had a tear when the first child was born, knowing there was a new little person out there that I'd played a part in. I have been lucky to meet some of these children though most are to unknown recipients. I hope they're all dancing up and down the supermarket isles as I once did.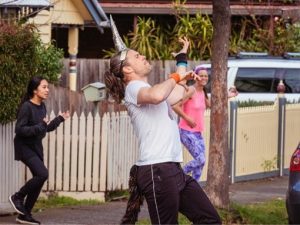 My other passion is architecture. Always keen to expand my horizons, I finished my studies in 2019, then picked the worst possible year to seek work! I kept up my practice designing a home renovation and drawing for my brother's building company. I love checking on the progress of the buildings, roads and bridges currently under construction. When we were finally able to venture further outside, it was like a whole other world out there, seeing so many projects underway or completed while we were hibernating.
I've lived in Kingsville for 13 years. I love what the west has to offer and the beautiful community that has evolved in our area. Supporting local where possible I worked with Andy at Le Chien for several years and I'm always keen to take Elliott's recommendations of seasonal produce at Pompello. Sourdough Kitchen's croissants are hands down the best in the universe! I was once a buyer for Kingsville Organic Group, now a member of SKY Organics (at least until the backyard patch flourishes)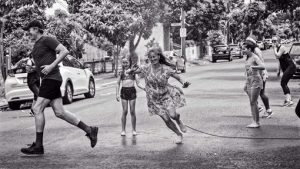 'Dancing in the Street' broke for the holidays in December 2020. We hope to recommence classes within the month, at least once a week. Check the events of Kingsville Good Karma Group's Facebook page for upcoming classes. All welcome!