"I was born in 1979 in Ogden, Utah USA, at the time it was a medium sized town just north of Salt Lake City. It was a mixed vibe of really cool ski town, ghetto, and suburbia at the foot of the Wasatch Mountain Range. Famous for the Golden Spike (a 17.6 karat final gold spike that joined the rails of the first transcontinental railroad across the US), peaches and the smell of the Purina dog food factory. It was occupied by (mostly) heavily racist Mormons and a mix of immigrants. A lot of which were poor people of colour. I grew up on the border of the racist farmland and the ghetto.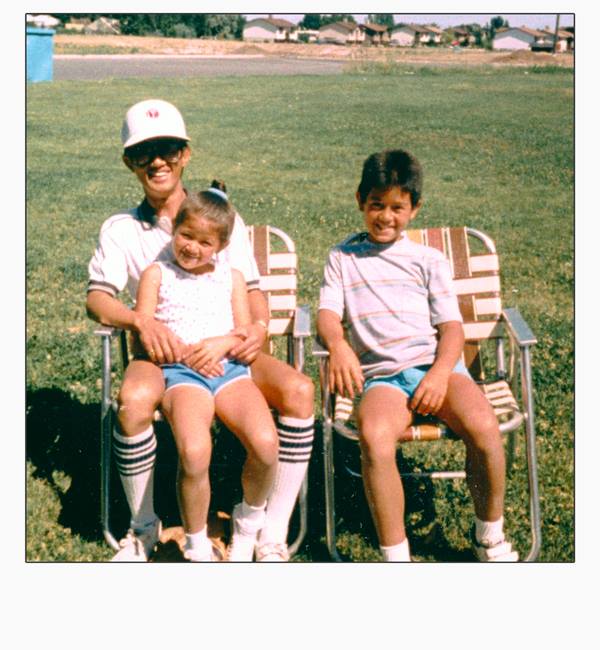 Growing up I was strong willed, stubborn, and feisty. I had to be. I was the only girl on the dirt road we grew up on and the boys let me know it. Mom's a single parent and she also supported her parents. Grandma (maternal) was always sick, and to take care of all of us Mom would work two or three jobs which meant my brother and I were often alone.
At five, my brother and I would be running around the neighbourhood, catching the bus to go into the city, where the mall is. One of my most fond memories was going to KayBee Toy Store with pockets full of pennies we'd found on the ground to buy candy.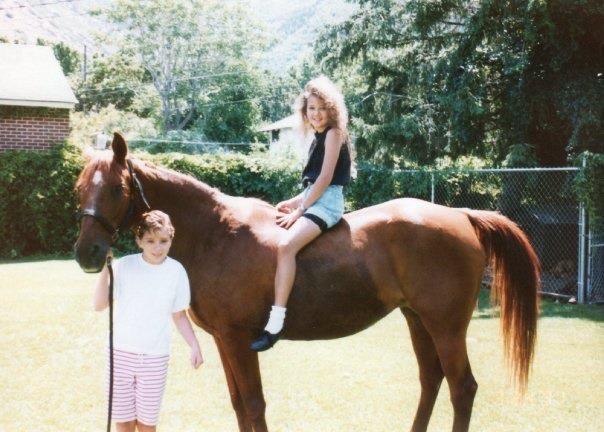 We were poor, but I didn't know it. Mom worked hard, provided a loving home and I wore all my brother's hand me downs. I only realised I was poor when I was old enough to know what poor wasn't.
At seven, I found out what poor wasn't. We moved to a rich white neighbourhood as Mom married my (very strict, Greek) Step-Dad after dating him for five years. Despite my initial excitement, I much preferred the ghetto.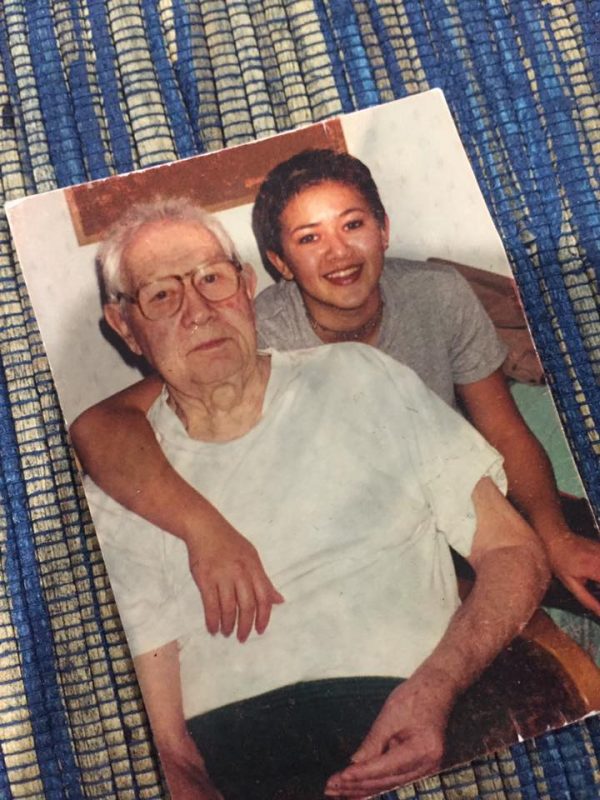 Rich racist white people surrounded me. They let you know you're below them every chance they get. You can't play with their kids, and they say nasty things about your skin colour, your slanted eyes and your mom with half breed, bastard kids. Luckily, I had a few nice neighbours but I dreaded going to school. Racist teachers, snobby students and a learning disability was not a great mix. I wasn't formally diagnosed with dyscalculia (dyslexia but with numbers) until I was well into adulthood. A few good teachers picked up on it in my later years of school and really helped me develop but the damage was done. I lived with my parents in that neighbourhood out of necessity for 9 years.
At 16 I got my driver's license and moved out.
At 17 I graduated with a 4.0 GPA as class valedictorian. I was a year younger than everyone as Mom lied about my age when I entered school as to save on a years' worth of daycare. Savvy woman she is.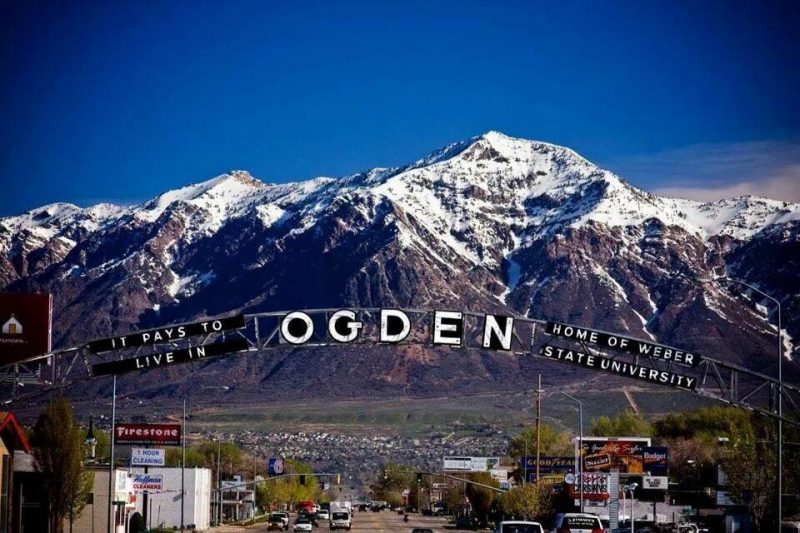 At 19 I attempted college. In the States you are required to take "Generals" before you can get your chosen degree. In short, they're a waste of money on classes that will have nothing to do with your career path. Add that with the fact that my parents earned too much money to allow me to get a grant, even though they weren't paying my bills or providing a roof, and I dropped out after a term and began working full time.
At 21 (the day after my birthday to be exact), I packed up what I could fit in my truck and a small U-Haul trailer, and with my dog and a 3-day road trip I moved far north-east to Vermont. I spent two fabulous years there snowboarding, golfing, enjoying the outdoors and nature at the front door of my cabin in the tiny rural town of Fairfield.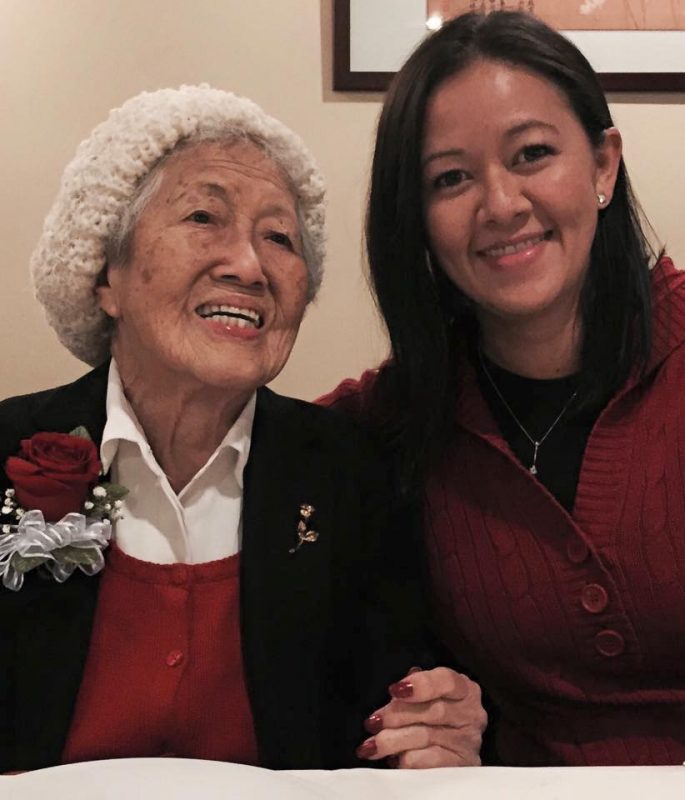 I landed my first bartending job there and loved it as much as I loved the state. Bartending can provide a great income in the states as it's considered a proper trade and is largely cash in hand with tips. Although I loved being there it was shortly after 9/11 happened that I moved back to Utah and got a gig as a bartender in a few hip spots and a hotel next to Hill Airforce Base, within the military public sector. I met a lot of people from many backgrounds, political big wigs and a lot of fighter pilots from all over the world.
In one of those bars is where I met future my ex-husband, Daniel. A Langwarrin boy, he was there on a tennis scholarship to the same Uni I went to. Initially we were just really good friends, best friends, and about 12 months later were the perfect couple. Everything was great. I had bought a house when I moved back to Vermont, and he moved in with me. We even talked about getting married. Only a few weeks after we'd decided on marriage, I was craving coke which I never drink, and my stomach sank. Sank hard, too because I was on birth control. I remember it well. It was a beautiful sunny day and that fucking stick ruined it and told me I was pregnant.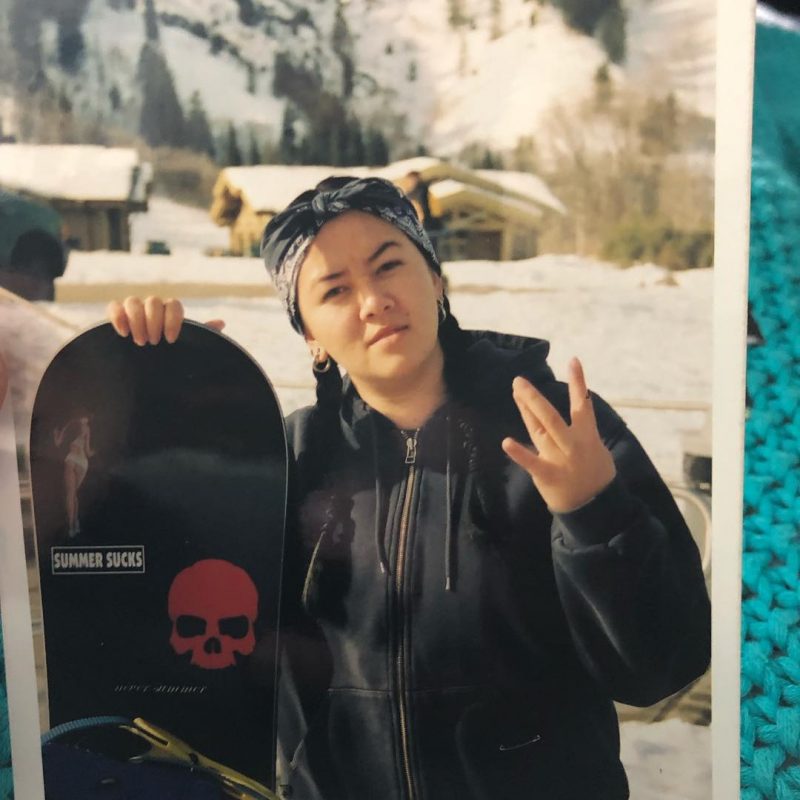 Initially I was more upset about not being able to snowboard than being pregnant. I felt like my body wasn't mine anymore which is really hard to explain if you've not gone through it. But quickly I embraced this new chapter and in March 2005, at an age (25) considered in Utah to be too long in the tooth to have kids, I had my son Kaemon.
Daniel had finished college with a degree in broadcasting by this time. Unfortunately, he also let his student visa lapse, which meant he'd overstayed. And that meant that if he left the USA to visit his family, he'd not be allowed back in. Post 9/11 the border situation was hectic.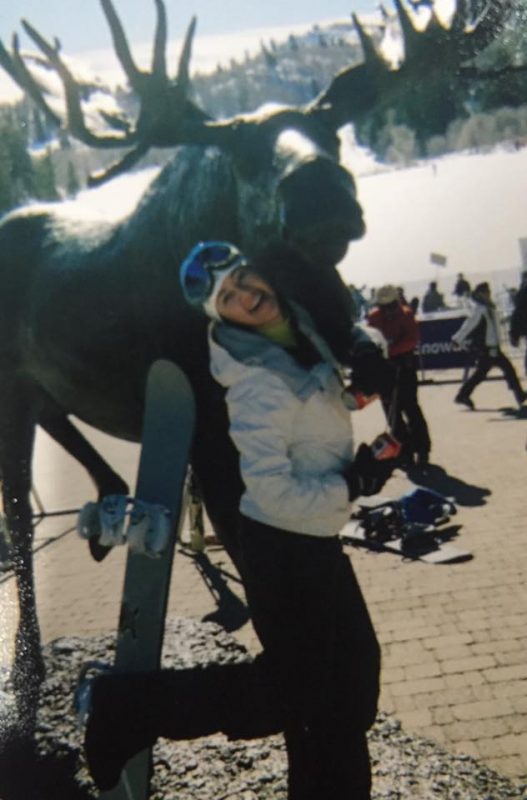 It was 2007, and the GFC was just starting to gain traction in the States. I couldn't sell my house due to the economic disaster unfolding. Hell, I couldn't even rent it out and I lived near a major university, a hospital, schools, parks, and beautiful mountains. It was a stressful situation. But as soon as my visa was granted, we made the move in late-June 2007 and I sold my house at a major financial loss.
By Christmas, our marriage was kaput. The gravity of the move was just too much for us and we parted as best friends. We never fought, never went to court, no mediation, no money splitting. Our marriage didn't end badly. It just ended. He's still one of my favourite people on the planet and is the best ex-hubby and dad ever.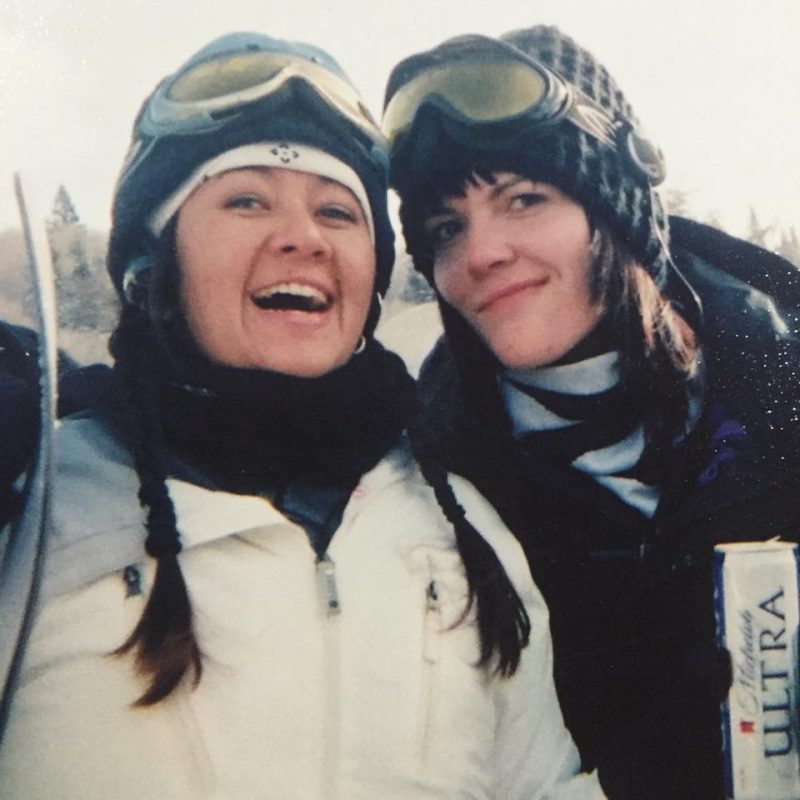 Despite being broken without my family and friends, I needed to sort out my life I was now on my own with no money, no support, and no excuses.
I'd never considered a career in real estate before moving here, but I can sell anything. So I took a job with a franchise real estate company in Carrum Downs not knowing anything about the industry, the area or even how to get where I was going without a Melways… I walked those fucking streets of Carrum Downs until someone gave me their house to sell, before I even had my license to do so.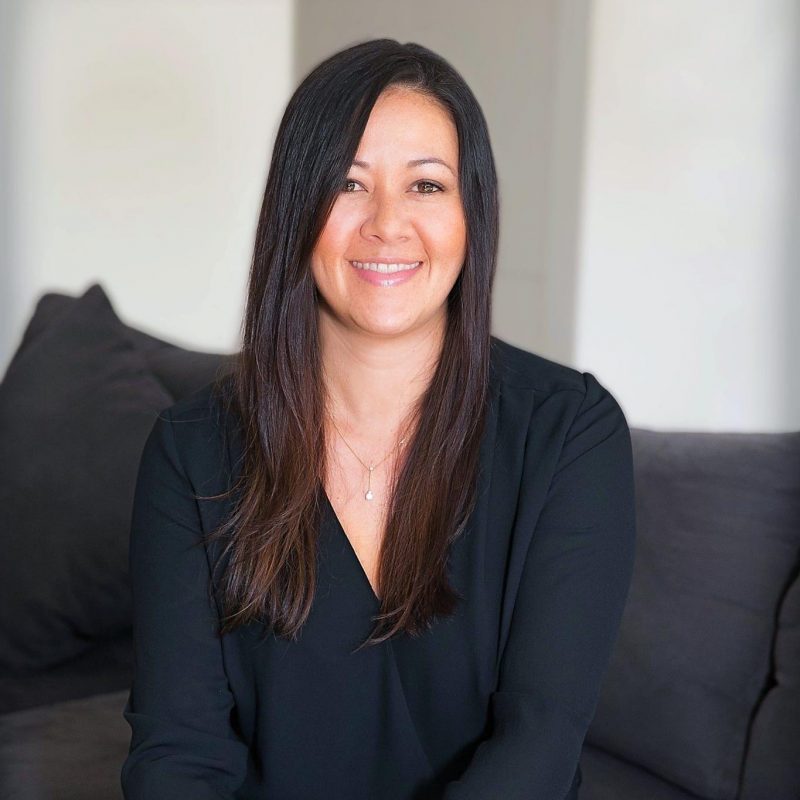 I had no choice but to find success on my own. I had no family nor friends to turn to for business. In real estate it's all about who you know, and I knew nobody. I told myself I wasn't going to fail, and I'd always taken care of myself. Mom had always taught me 'Never rely on a man to take care of you. You don't know what the future can bring.' Wise woman she is.
The Carrum Downs office was my first taste of sexual harassment and racism in workplace here in Aus. The owner was very sexually aggressive, forceful, and it made for a miserable work life. Once that continued the way it was going, I moved to the next company.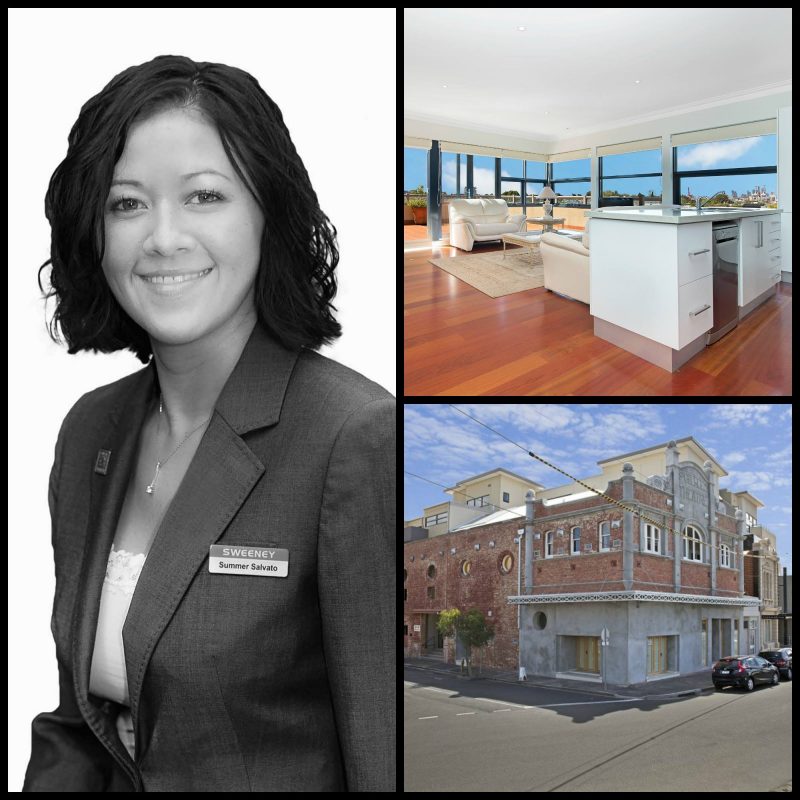 In 2009 I ended up opening my own office within the new brand. I found my love for coaching and mentoring within owning my own business. I enjoyed seeing my staff do well, and really thought I was finally settled here. I put culture and people first and as a result my agents usually made more money than I paid myself.
Which is a sign of a successful sales team!
My personal partner was also my business partner then, but behind the scenes he had become mentally and physically abusive. He was incredibly controlling and was having an affair with my neighbour, and my clients, and his clients… This was supposed to be the start of an amazing experience, but it went downhill thanks to the fuckery of a misogynistic, narcissistic man.
That business was sold and settled inside of 3 weeks in October of 2013. Much like deciding to move out of my parents' house at 16, once I'd made the decision, I was out quick. I had to be to facilitate my get away plan from my partner. So, I put the pieces in place. Like selling our house just before we sold the business. That one backfired on me. I was in such a hurry to get away from him I didn't question where the settlement money went to and well… that was dumb. An expensive mistake but I bought my freedom.
Often, when someone is abusive you don't really realise until it's too late. Especially when you're younger. (Try that shit on me now and best of luck). People are so judgemental about women who stay in abusive relationships. Look, unless you're in it, you've no idea how hard it is to get out.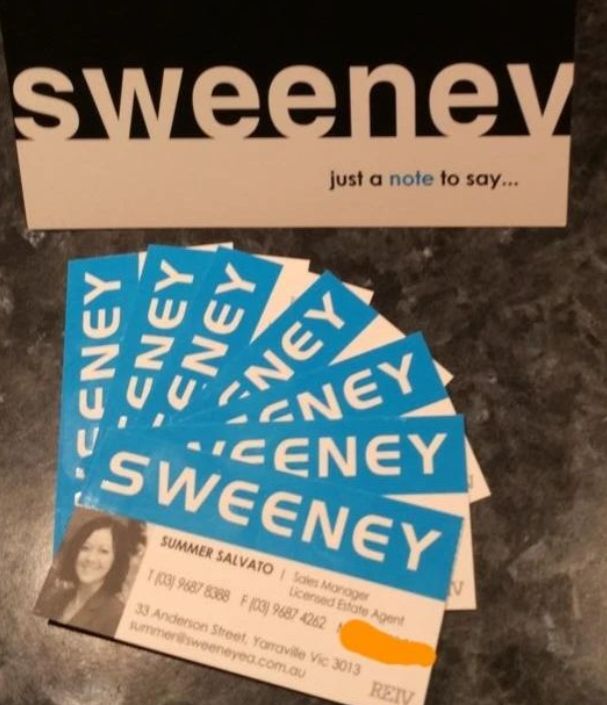 You feel embarrassed. You feel ashamed. And don't want to tell people which leads to isolation. He denied the affairs that he was literally caught having. A bizarre characteristic of a narcissist and they are great at covering their tracks and gaslighting. If that was a job, they'd be billionaires.
Once I secured my freedom, I was offered a short contract role in a real estate business in Pakenham that was failing. I was there for only six months, fired 80% of their sales team in the first week and increased the revenue from $30k to $120k in that short time.
In 2014, I was in the CBD with the Pakenham staff for a training session. "DD" was there, and he'd been following me on socials as I was quite active. He liked the work I did and offered me a management role in Sweeney Yarraville & Footscray. They offered me a competitive package and would pay my moving costs. I'm a risktaker and am comfortable being uncomfortable so I said what the hell. Why not?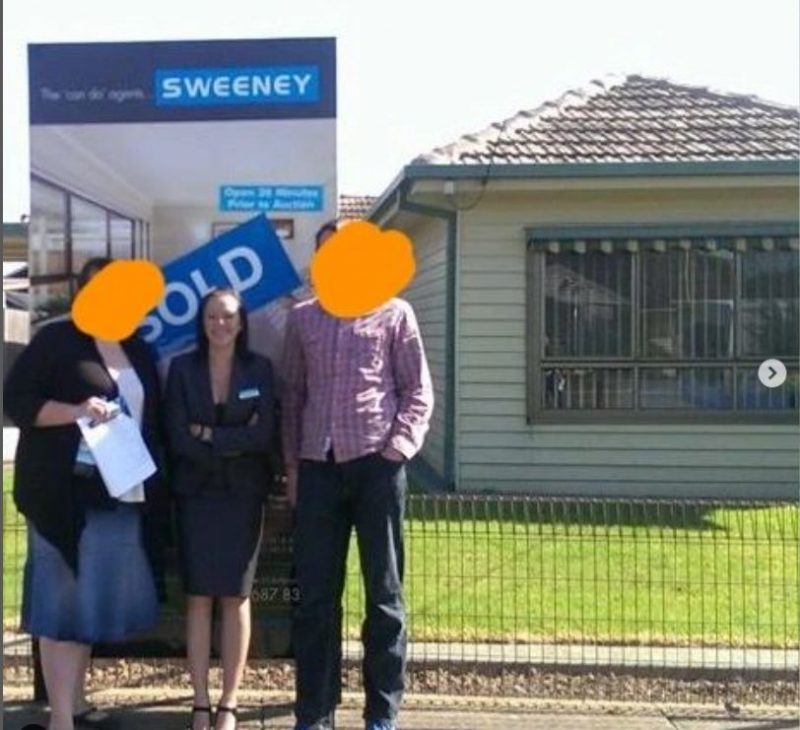 When I moved over to Sweeney, they did a poor job introducing me as a Sales Manager and I never really got the buy in from the staff which was my first insight in to how poorly their business was run. According to local stats, I had the highest average sale price within a few months, with the shortest time on the market, with the highest average commissions. As a result, people were paying for me. I was charging almost double what my competition was, but I was also getting vendors much more money so really, I was the cheaper agent now wasn't I? Early in my tenure I had audited all their files and didn't like what I saw. I made it clear if we weren't going to operate above board, I wouldn't stay.
I gave them time to tidy it up, but they didn't want to, so I accepted a role that had been pitched to me, and left Sweeney.
My new role was Australia's largest privately owned project marketing firm and put in my notice.
One week after I left, Sweeney were done by Consumer Affairs for underquoting amongst other things.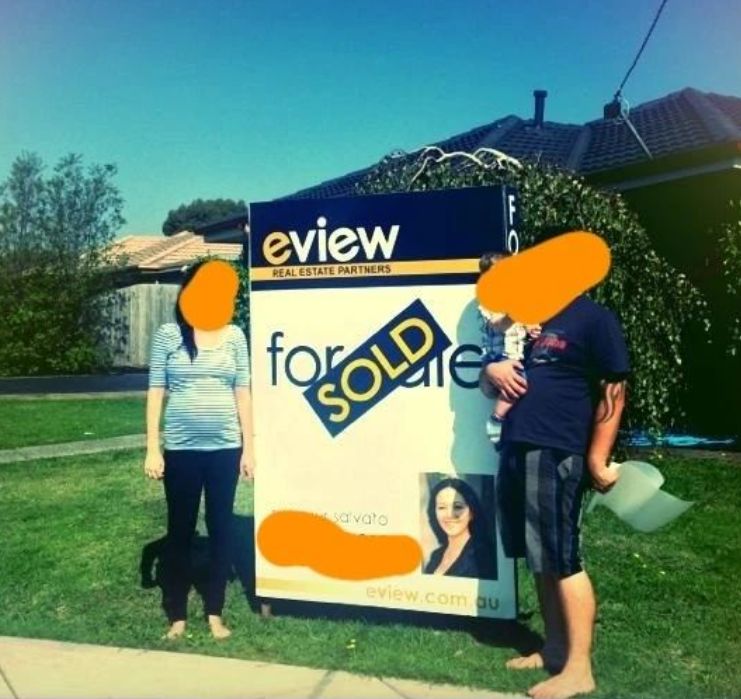 Unfortunately, the project marketing firm wasn't for me. I wasn't dealing with vendors, but developers and staff that cared about money, not people. The job was boring and unsatisfying. Not long after Sweeney were caught, "DD" and "DJ" contacted me and said 'You were right' and offered me a role as a partner, making me Officer-in-Control of the Yarraville office. I would continue to be Sales Manager for Footscray and Yarraville office. One year to the day of starting, I left my position with the PM firm.
Coming on board as a director is when I really saw a shift, as I now have a front row seat in the Boy's Club. In the company's 30+ years, I was the first active female director. I believed out of 15 or 17 male directors, three weren't scumbags. I could see the real culture of the company from the top down.
The sexual harassment had always bubbled under the surface. I was so used to sexual harassment, misogyny and racism all my life, it just became normal for me. Until everything happened in Sweeney, I didn't realise how much I had been exposed to, and how many callouses I had from it.
I'd been physically and verbally abused, raped and beaten up. But it only took one text message to finally break me. When your cup is full, your cup is full… and it WILL overflow.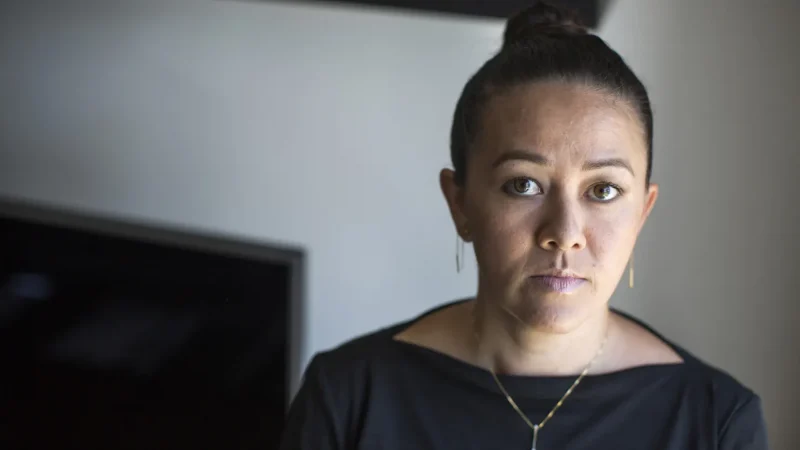 One evening after a work function at Moonee Ponds Racecourse, I drove "DD" home. Not long after settling into my own home he sent a pornographic message that he was disappointed in me. He always mentioned about his fetish with Asian women and boobs, and I do believe he thought I was going to break.
Men like that prey on women, and the thrill behind it is the win, and he isn't used to be told no. The message was a woman and man having anal sex. This was the vision he wanted but he didn't get it.
In my head I'd always had to put up with this shit and tell myself that I can deal with it. 'Summer just make your money, retire and take care of your kid' as that's what we do as women. We have to put up with it. However, that one message finally had me scream 'You really think it's okay to send your business peer a graphic sexual image.'
I'd made complaints before, and my exact words were 'One day you're going to say the wrong thing to the right person.' Little did I know that person was going to be me.
The next morning I voiced my distaste to "DD" and I was told to "get over it". From there I gave the company the opportunity to address it. All I asked for was an apology, and as a requirement the company make Sexual Harassment and Racial Discrimination course at the annual training sessions mandatory. New employees would also be made aware of how we operate and sign off on an agreement.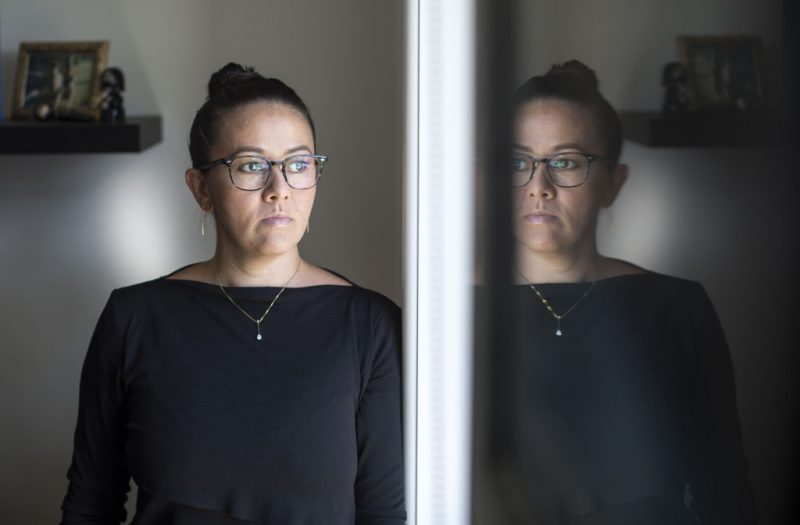 That was all I asked for. But they made it clear they were never ever going to do that. They left me with no choice.
I saw Josh Bornstein from Maurice Blackburn and he immediately said I've got a case. He is one of the biggest sexual harassment lawyers in the country and has a lot of street cred. It was a Thursday when I took the Uber into the city. I remember sitting down on a ledge outside the office after our meeting and my brain … it just broke.
This was the day my complex post-traumatic stress came to the surface. I realised I was going to lose my business, and the identity that I had held, after moving to this country. Josh told me if I want to stand up to this, I had to be prepared for the pain.
To be a successful, healthy, happy, motivated, and positive woman that I identified with, to a sobbing, broken mess within two minutes was earth shattering for me.
Once I commenced proceedings, legally I couldn't go back to work. They shut off my pay. The company that I owned. I was the OIEC, but they had their hands on the accounting and IT department shut off my emails…and my pay. How was that even possible?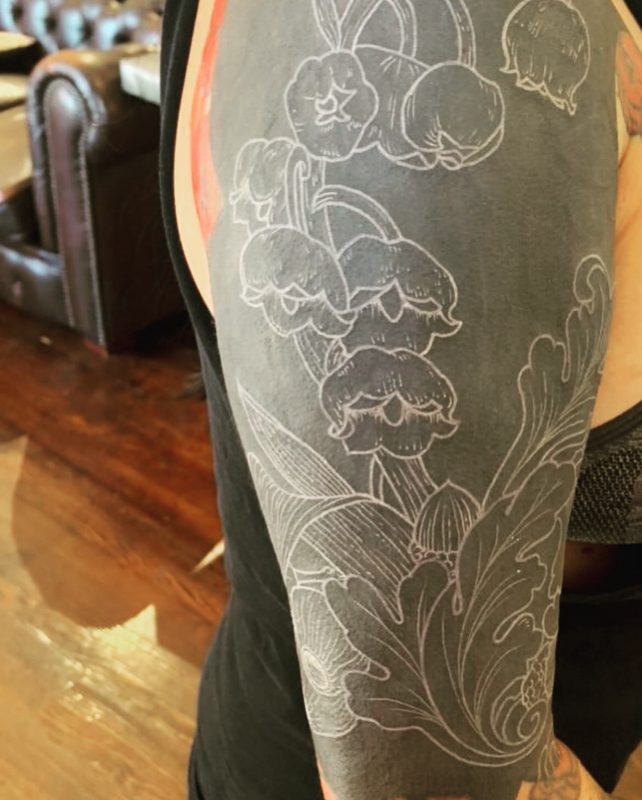 This is where the legal side of it gets real quirky as there was no precedent of a woman standing up to sexual harassment against someone that wasn't higher up in the management chain. There was no legislation in place that allowed a woman to sue for harassment unless she was an employee or in a position below. Not a peer or superior. So my case went from what should have been an open and close in the Magistrates Court to a side show in VCAT. The judges in VCAT had no business hearing a sexual harassment case. It was way over their heads. All I can say now… is fuck them.
Ultimately, the case settled in 2019. Sweeney's had deeper pockets than me, and they buried me in legal fees. Many people thought I got a lot of money, but I didn't. It didn't cover my costs. And I lost my business, my identity and people didn't know how to deal with me anymore. I know for a few years I was not a nice person because I was hurting so bad and mentally I was in a very dark place.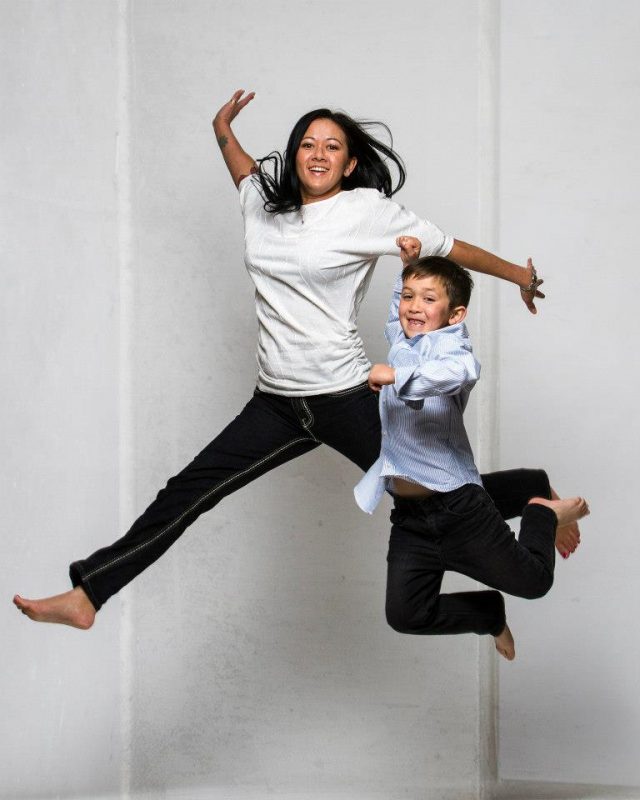 People don't understand when you're that depressed and hurting that bad you're just not you anymore. Depression takes away your life, how you interact with people and your personality shifts.
I'd say to anybody reading this, while I was unwell if I was ever awful to be around, I am really sorry.
That wasn't me, that was depression and Complex-PTSD (CPTSD). I would encourage anyone to look at the difference between PTSD and CPTSD.
The stigma with mental health meant most of my family and friends ditched me, as they had the idea that I should get over it. It took me several trials of different therapies to find the help I needed. I ended getting really great help with trauma, sexual harassment, and abusive therapy specifically. I owe my life to a few amazing specialists.
My doctor Lina Nido from the Western Medical Health in Yarraville is an angel. I don't believe in God but trust me… she's an angel.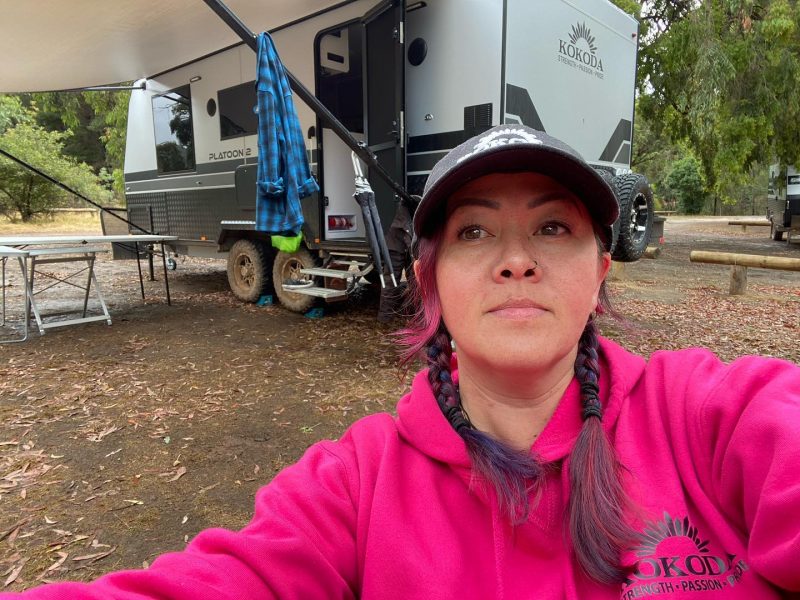 When Covid hit, I was really isolated but kept going with the therapy and different types of medication. There are physical chances that are measurable when you are depressed. Your brain actually shrinks, which is a precursor to dementia, so I was keen to keep up with healing and finding things to keep me engaged with life. Without the support of my son, mom and a few key people, without gardening, designing new tattoos that hold great meaning to me and without skating and walks with my dogs, I don't believe that my recovery would have been successful.
After a LOT of hard work, I've now been off anti-depressants for almost two years. I still struggle, and I always have a hangover from the day my brain broke. But I'm glad I listened to the professionals and didn't listen to the people who don't know shit (such as judgmental "friends" and family).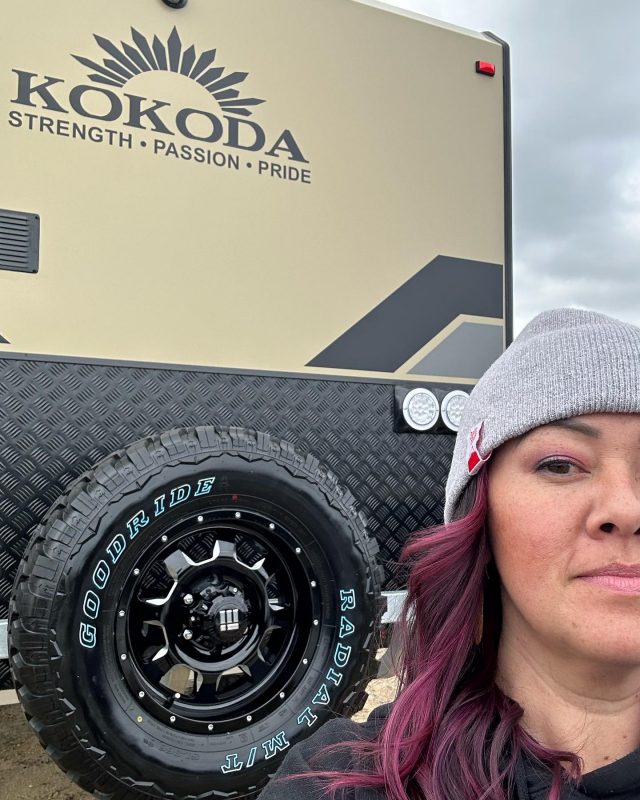 In March 2021 I started to feel good, and I felt I could get a job and financially, couldn't rely on my income protection to cover the bills. I decided to throw spaghetti on the wall and see if it stuck. The people who were all contacting me were all from real estate and every interview was more of what I had left. I'd rather be broke than return to such a shit industry.
I was getting desperate as I wanted to move forward, recover and discover the identity that I once owned. I wanted the interaction with people and to build relationships again.
I could have taken jobs back in real estate, but I hadn't yet become that desperate. Almost… but not quite. A few weeks into getting really worried, I came across a job opening for Sales Manager of Kokoda Caravans. It was the way the ad was written that struck me. The business has a culture, and it was clear it's a big part of the business. I applied for the job anyway thinking there's no way they'd contact me. I didn't know shit about caravans.
I got the call within a day. Trevor Price called me, and we spoke for over an hour. I was worried about my anxiety knew I had been labelled a whistleblowing bitch. However, all we talked about was culture and it was just a really great call. I felt good when I hung up the phone. Wasn't expecting that.
When I met Trev I asked if he prefer I cover my tattoos. His response was ace. "They're a part of you and we want you to work here so why would you need to cover them?" Not only is this company accepting of my tattoos, they're accepting of my anxiety and have truly supported me through a few downturns.
Kokoda Caravans is inclusive, positive, supportive and there's no misogyny, no racism and sexism. It's a diverse company with no tall poppy syndrome and we make bad ass off-road caravans. I really do have an amazing job. I go caravanning in these awesome vans for work, meet interesting and adventurous people and see beautiful parts of this sun kissed country. I often think, if all this stuff behind me hadn't happened, I'd never be here. I'd be miserable, and I'd be working in an industry that's littered with dishonesty, misogyny and fuckery. We don't tolerate that mess here at Kokoda. From the top down this place is true.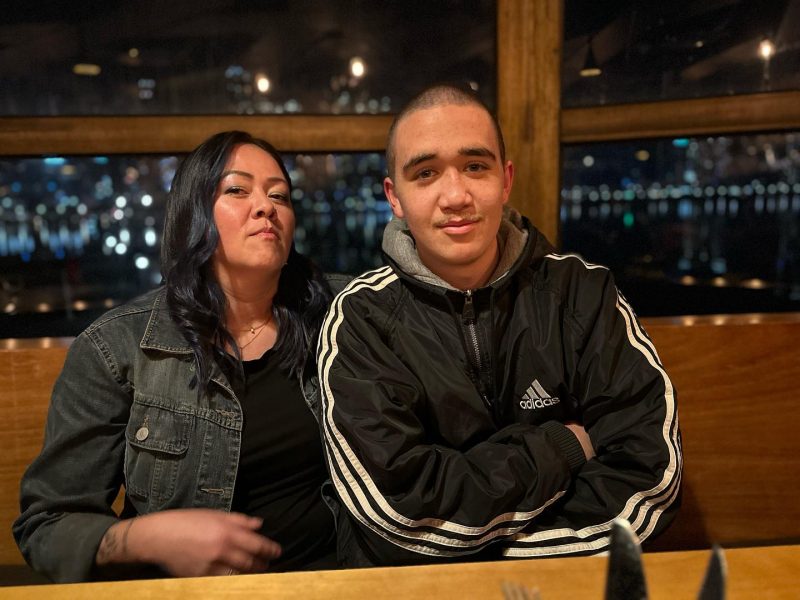 Now that I'm getting used to my new normal… I love walking around Cherry Lake with my dogs. I'm often at the Millers Inn on Sunday if the UFC is on, or the Backyard Café or Wolf Café, Reading Cinema's fabulous theatre… or any of the many places that make the Inner West so great!
Although I consider myself recovered, I'm not like I was before and it's unlikely I ever will be. If I go out in crowded public places, it is a real effort to stay level. I cannot take public transport alone and I still struggle with sleep. I get panic attacks from time to time and constantly second guess the safety of my surroundings.
I wished I had done more when the sexual harassment case went national. I wish I had the money and strength to really bury the guilty but I had to put my mental health first. I did what I could with what I had and it wasn't for nothin. Several women contacted me and thank me for exposing what we all know goes on across the country and for giving them the courage to leave toxic workplaces. Those women that reached out to me made it all worth it.
This workplace and societal fuckery will be here long after I'm dead, but our children's generation is the beginning of the change. What failed in the 60's, 90's noughts and my case in 2019 will start to see successes because of women like me raising boys like mine.
If you've made it this far. Thank you for reading just a fraction of my story and thank you for engaging in John's platform to share stories like mine via Humans of the Inner West.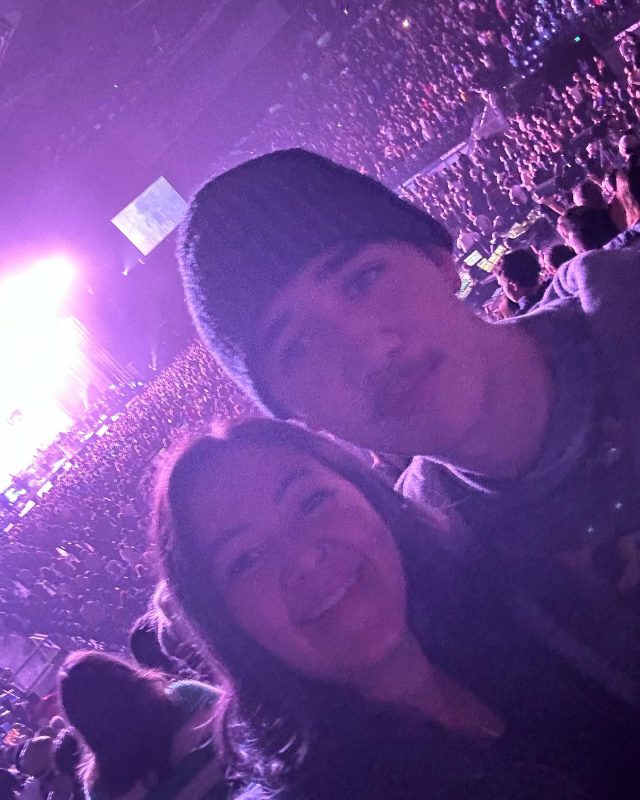 I just have four things to add before I finish.
ONE. make sure you have income protection. I was lucky I had good income protection when I was jobless, as it paid for my mental health treatments kept me from losing my house. It's worth every dollar.
TWO. There's this stigma in society that 'Women take men for money' in relationships. I'm proof that it goes both ways. While trying to cope with my CPTSD, General Anxiety Disorder, insomnia, and severe depression… I realised I was in another abusive relationship. A financially abusive one.
During the legal battle while I was unemployed my partner at the time refused to gain full time or really any meaningful employment to ease the financial pressure from me which compounded everything else. I had bought the house and paid the deposit. I was paying 90% of the outgoings and finally I couldn't take supporting him anymore and kicked him out in 2018 before my case settled. He lived with me for 4 years and stupidly… I put his name on the title. Never again! Over five years since separating and he is refusing to remove his name from the title or let me refinance unless I pay him a ridiculous sum of money – money that he never put into my house. Blackmail of sorts.
THREE. If you're struggling and seek professional help: Don't give up if the first person you go to isn't the right one. Don't give up and just keep looking, the right one is out there. Please don't give up.
FOUR. For all real estate agents out there, don't underquote. Educate your vendors and price the property for what it's meant to sell for. Create property competition. The market knows what the property is worth. You just look stupid by underquoting it."