"I was born in Melbourne and learnt English from my older sister. I went to Clare Court Kindy in Yarraville. I don't have good memories of that place. I remember checking in, hanging up the bags on the right, walking through the main centre, there was a little desk, a playground and a sand pit.
I didn't speak any English, and I must have been three or four. I was really fat then, and I remembered I got dressed up as Santa Claus during Christmas.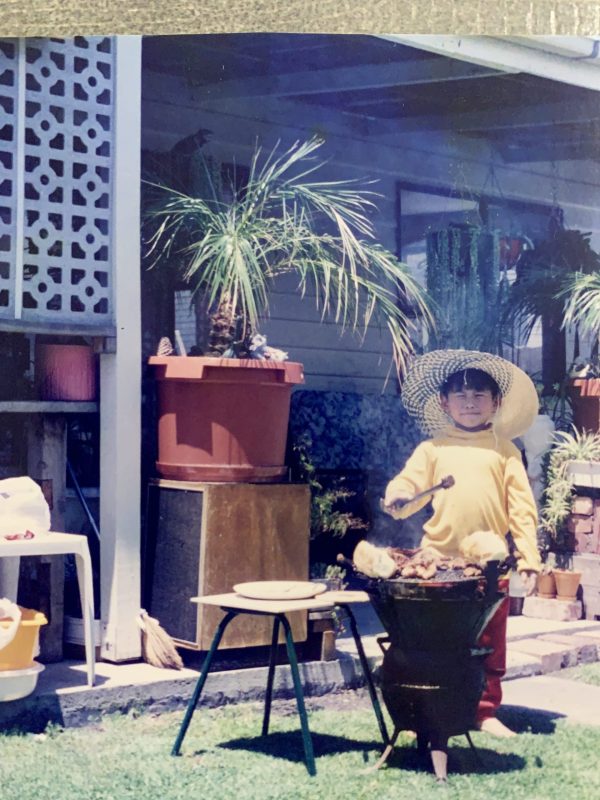 The Vietnamese civil war brought my parents here. Before I was born they were in Parramatta in Sydney. Once, their home was broken into and they thought 'Fuck it' and moved to Melbourne.
When I was born, we lived in a sharehouse in Altona North across the street from Altona Gate Shopping Centre. There were two other families in a small house, and tensions got pretty high. I remember Dad throwing a rice cooker at another man. They found a house in Bena Street, Yarraville. They told me it was either a $30,000 house in Footscray or a $80,000 house in Yarraville that was bigger and safer.
I went to St Margaret Mary's in Spotswood, and was a very active child. I was always getting into trouble.
Mum and Dad had a very hard time making me focus academically. It was the classic culture where you to school five days a week, and I still had two days over the weekend of tutoring. This included Vietnamese school on Saturday. I hope parents don't do that anymore, as it feels like child abuse.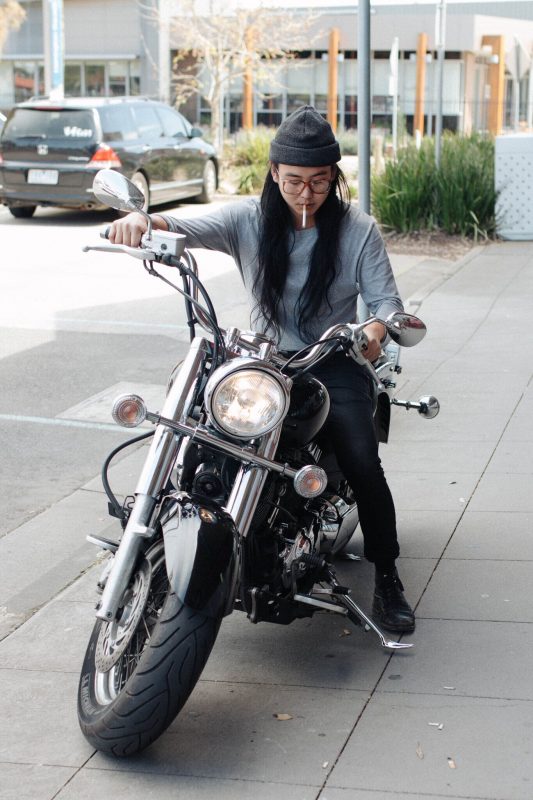 I went to St Paul's Catholic College – now Emmanuel College – in Altona North. I met some really good friends there, and many I still keep in touch with. I got into skateboarding, and had amazing teachers who let me explore creative stuff like fashion design and airbrushing.
I didn't think I would do that well in high school to go to uni. I was actually going to sign up to join the Navy as a cook. No radar stuff, shooting people or torpedoing. If I didn't get over 25 in English in my VCE, I couldn't go to RMIT to pursue Bachelor in Communication Design.
I ended up getting over 25.
The irony is, had I joined the Navy, I'd have to stop the boats. My parents are boat people, and I think I wouldn't have remained in the Navy.
I took a leap year after my first year in uni. When I was about to return for my second year, Mum fell ill with bowel cancer. She was in palliative care, and there had to be two people to take care of her. Dad and I were her main carers. She ended up passing away just over a year later. I got into a lot of trouble during this period.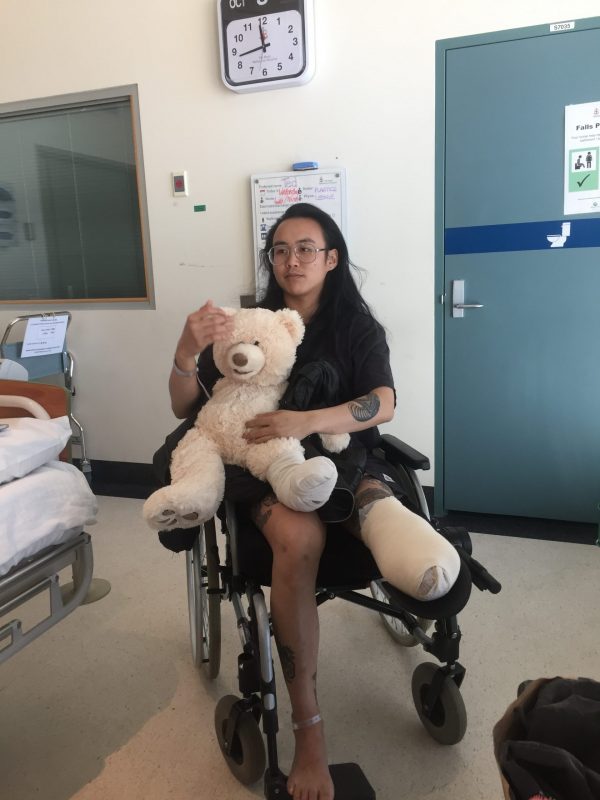 I was really reckless, mostly Mum-related. I didn't know how to cope and drank a lot. I'd go take care of Mum, and go get smashed.
My friend Palmer – one of the four owners of Anderson Street Tattoo – had hit me up to help him with business cards. They were the worst business cards I'd ever done. But I had something to do and go. I was doing the cards in tattoo studios, and one day while hanging around, Palmer asked if I wanted to be a tattoo artist.
With nothing to lose, I thought it was an amazing opportunity. I was 19.
I was working a few jobs, one in Yarra Lounge, one in Global Design Workshop while being a tattoo apprentice.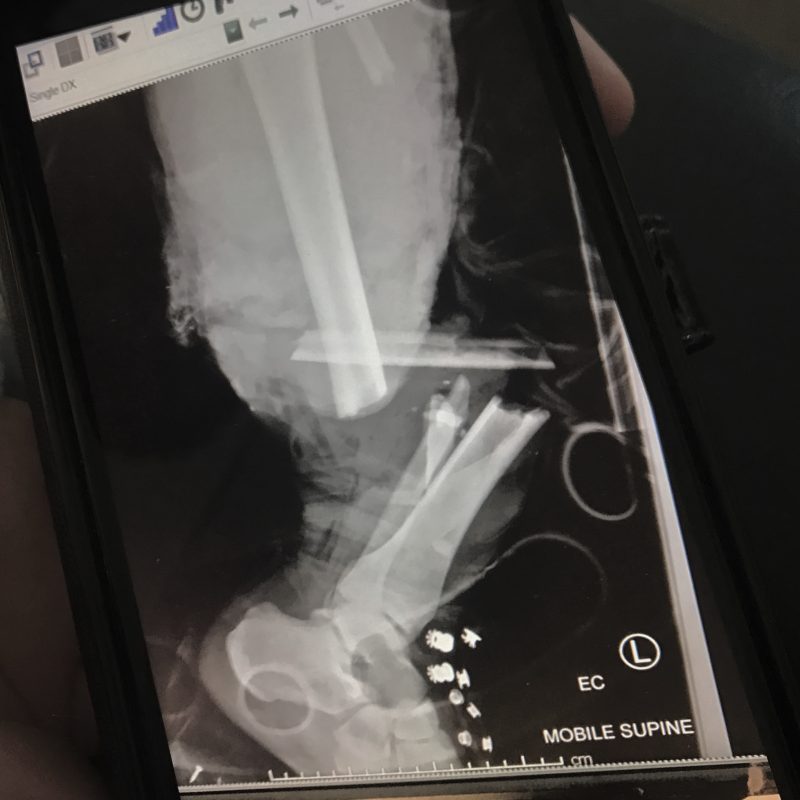 I went back to uni after, and that's when I left the workshop. I was a fulltime student, part time work in Yarra Lounger and tattoo apprentice.
After graduation, I went into tattooing fulltime. I left my skateboard friends Palmer, Ethan and Spike (who are the other three owners of Anderson Street Tattoo) for Crucible Tattoo Company in Kensington. I was 15 when I got my first tattoo. They are diamonds on my hips.
My second tattoo was the word 'Melbourne' across my belly but now it's covered up with my second worst tattoo idea. I hope to get fat so my belly covers it!
I've always been into motorbikes. We used to steal my friend's motorbikes and ride them around Newport. The first time I rode it, I drove it into the shed door. We call it a whiskey throttle.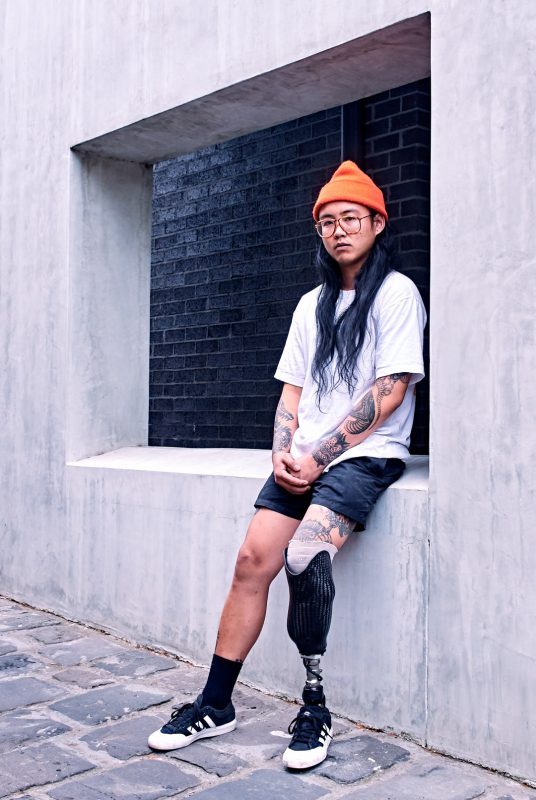 After Mum passed, I got the first bike, which became my main mode of transport. Sun, rain or wind that was my main way of getting around. It was the best way for me. It was therapeutic, and I felt in control of one thing. I can just take off and leave, whenever I want.
I still love motorbikes to this day.
In 2017, I was on my way home from my mates house after dinner, and she was following me behind my motorbike.
At the corner of Footscray cop shop, there was a side street. I was in the far right turning left into Whitehall Street. I put my indicator on, did a head check, and I got hit.
I rolled and rolled, getting smacked around. After I stopped rolling, I looked up and tried to stand up. I looked down, and my left foot was facing me.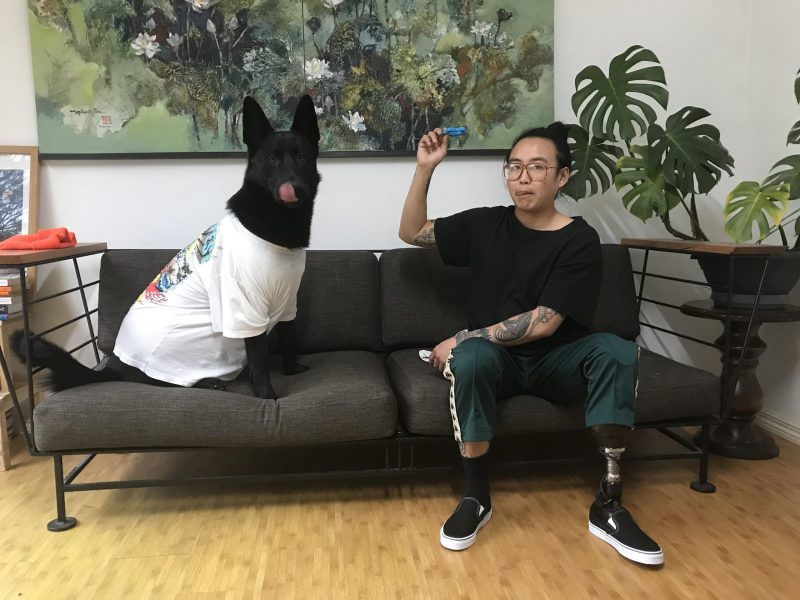 My friend behind me panicked. There was a pool of blood around me. She called up her then partner for help. In that moment, I could also hear the wailing of the person who hit me. It's a young lady in a car. A gentleman by the name of Jamie came over, took his shirt off and tourniqueted my leg. He was so calm the whole time. He's a carpenter, and his Dad was a medic in the Scottish Army and Mum was an emergency nurse.
I thought I was going to die. I was smiling at that time, and asked Jamie to roll me a cigarette. I rolled over to try and get it, and the cops from Footscray station came around. Paramedics arrived as well. Eventually my friends' partner arrived, and he called my friends and Dad.
The worst part was all these random people who stopped and started filming me.
When I was in the hospital, the plastic surgeon gave me the option to amputate, which would give me the chance to bear weight and run.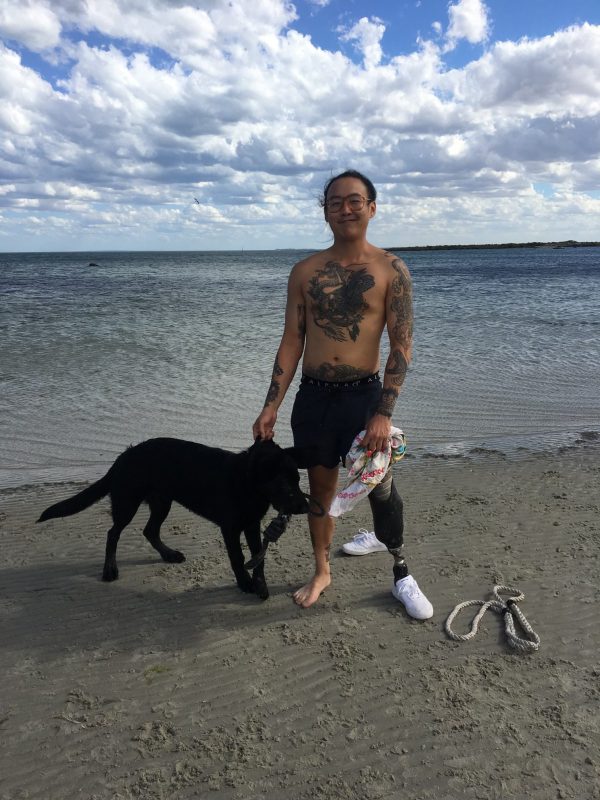 Or to reconstruct, but never be able to bear weight again.
At that time, I had known two other people who are amputees. Both are called Frank. One was always in pain, didn't exercise or work out, and became a bitter person. Things came rough for him. He first had a partial amputation, before a full below knee amputation. The other Frank has a great attitude, has a Jack Russell and was always so friendly.
With that in mind, I turned to the plastic surgeon and said if they can save my knee, go for the full amputation.
How they even form the stump on my leg, it's insane. I still do tune ups regularly. Fortunately, I'm covered by TAC.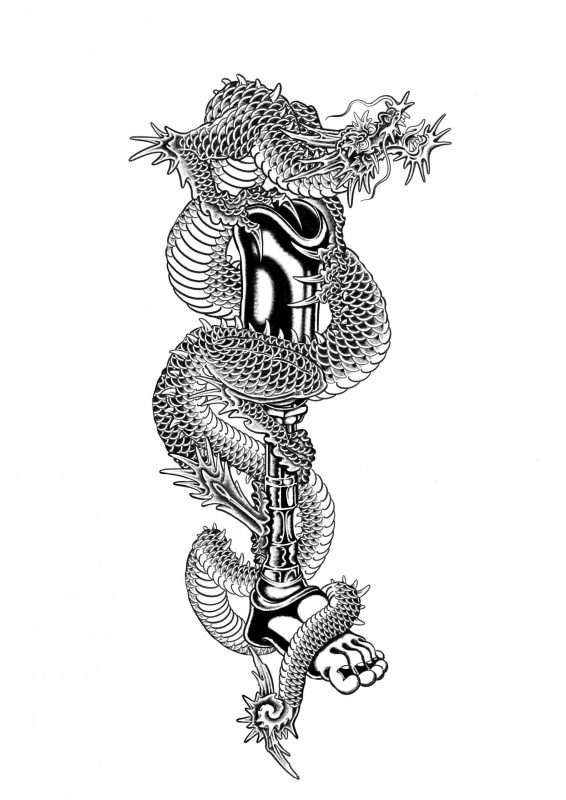 A below knee prosthetic is a lot cheaper than someone that needs an above knee prosthetic. It averages $30,000. An above knee prosthetic would be hundreds of thousands of dollars.
I try to live in the best light, and didn't want to be 'Amputee Frank, my life is tough.'
I want to be an amputee, but still live the best fucking life ever.
I'm probably more active than I was before the accident. I'm more focused on my fitness and my health, because it would affect the way I wear the prosthetics.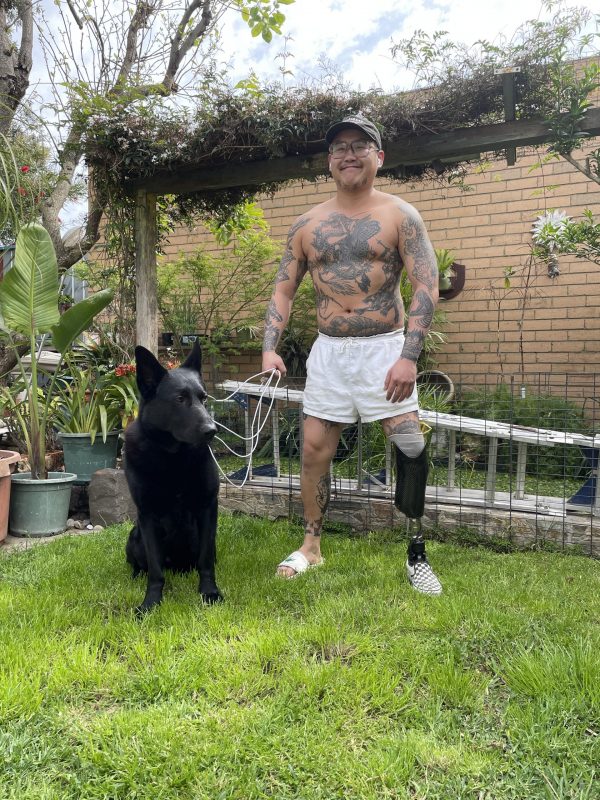 If I put on 5kg, I'd feel it in my knees, back and hips.
I do mainly walks and low impact sports. I really want to join the Paralympic Judo team, but it'd be easy to sweep me off my feet. I also don't run as I wasn't a runner and I had two legs, so I definitely wouldn't run now.
I'd thought about doing powerlifting, but when I saw what the women were lifting, I thought 'No chance'.
Because of my near death experience, us four boys have always thought about opening our own shop. We decided to go balls to the walls and open our own business. We used to live all over the West, now we're much closer to each other.
We put everything we had into the business. Originally there were only five tattooists – us four and another artist. Now we have 15 and growing.
Our current shop was secured after we failed to secure two other spots in Seddon. When we saw the lease for Anderson Street come up, we pursued it. The previous owner was a cake shop owner, and I think we had approval for the lease to begin in July. However by August we realised we couldn't open up until October due to council restrictions. There was a lot of red tape. Ultimately, all came along and we opened in October 2018.
I wasn't working at the time as I was still between surgeries and reconstruction for the stump. I was the administrator of the business.
When Covid came along, all our savings were eaten away. We decided to do Anderson Street group exhibitions, and occupied our time by drawing on canvases. The landlord is also wonderful and gave us rent relief.
Last year was the first time Anderson Street Tattoo was open for the full year. All our artists are amazing and supportive.
The oldest person I've tattooed was a 79-year-old woman. She came in and had a cut out picture of butterflies from the calendar. The next week, she came in with a Yin and Yang image. She was here a couple of times.
I want to keep busy, and want to open up a bar/restaurant in the West one day.
In my free time I'm working on my new house. I'm learning how to smoke meats and barbeque properly. My favourite place is Tan Thanh Loi in Footscray. Every single dish is 10/10. The broker rice and pho is not drowned in MSG and it's authentic flavourings. The flavours are strong, and you'll always see me there. The portions are huge, and if you want a taste of what old Footscray is like, try them.
Banh mi used to be $1.70 each. Mum used to give me $20 to buy banh mi for everyone.
If you go to Tan Thanh Loi, you can get a bowl of noodles and rice dish for $15 each and you won't eat anything for the next day.