Resident of Wiliamstown, helper and aspiring politician
I'm a third-generation Williamstown resident. My grandparents, along with their four children, emigrated from Malta in the 1950's. They were extremely poor, uneducated and like most immigrants, came to Australia to give their family an opportunity for a better life. They travelled here on a ship, that I understand circled around Melbourne before docking somewhere near MacKay, QLD. They lived in makeshift tents known as 'humpies' to live in, it was very hot and humid conditions.
My grandparents were quite young at the time and already had four kids to feed who were all under five. Grandfather was commissioned by the Australian Government to cut sugar cane through manual labour, it was very hard physical labour, however, he was required to do it, as a payback to the Government in lieu for their passage to live in Australia.
I remember a story my Nanna used to recall time and again when I was a little girl. The family travelled around by train quite a lot in the early days and she recalled seeing what she described – in her broken English – as 'very dark skinned strange looking people'. They would sit opposite her and stare at her, while she sat nervously with her protective arms trying to comfort and reassure her four young children. She said they didn't communicate with her and all she could see was the white in their eyes and teeth. This frightened her as she had never left her country of origin before. Thinking back now, I realized the people she was referring to were most likely native Aboriginals.
Further down the track once they had made better acquaintance, she also mentioned the tribe of Aboriginal people who lived around her were very warm, friendly and even helped her with the children, especially when they got sick. My grandparents must have remembered Melbourne fondly while en route to Mackay, as they returned to Melbourne six months later. Luckily they also knew of a few other Maltese who had arrived in Melbourne and were already working. One thing I can tell you about Maltese people is that when they get to know you, you're immediately embraced and become family and longer considered just a friend.
My grandfather was a hard worker and soon found himself employed as a labourer at the Williamstown Dockyards along with other immigrants who came to settle in Melbourne at that time. Nanna also found work shortly after arriving in Williamstown at the old Royal Children's Hospital as a cleaner. They both worked extremely hard for their family and saved every penny they to buy their first home in Laverton Street.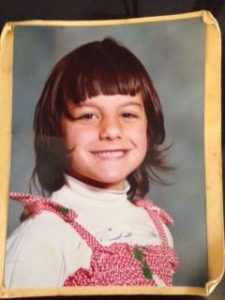 My Mum was the second eldest of the four children and grew up in a very strict Catholic household and attended St Mary's Primary school which is one of the oldest Catholic schools still operating today in Victoria. Mum absolutely refused to send my sister and I to that school. She said when she attended as a child the nuns were very cruel and made her scrub the floors and clean the toilets. She also recalled being bullied and teased by other Anglo-Saxon kids who she attended with. She believed it was because she was dark and olive-skinned and wore her thick black hair in plaits. The children constantly teased her by calling her 'Minnie-Ha-Ha', which I found out later was a derogatory term to describe American-Indian women.
Mum did everything she could to escape what she described as her 'prison'. She attended what was known back then as Gellibrand Girls Secondary School in Year 7, before she was offered employment at Victoria Barracks in the city at the age of 14. I guess in her mind, considering her age and naivety at the time, the only way she could escape what she saw as the clutches of her strict old-fashioned parents and upbringing was to get married to the first guy who came along. And you know what? That's exactly what she did!
My mother in a matter a few short years, met, was courted and married in my maternal grandmother's words 'the first bum she met!' who happened to be my biological father, Rory Hill Taggart. At this time according to many people who knew Rory well including his own mother was 'a con artist, who would take my mum for a ride!' She told my Nanna before their engagement, even going as far as to warn her that my Mum was too good for her son Rory! Do you think my mum heeded to her warning? Oh no she was very much in love or so she believed she was, so she married him.
Unfortunately, my mum needed to learn the hard way. She discovered not long after the birth of my older sister Kim, that Rory was a heavy drinker and womanizer. The cracks in their marriage appeared early as they faced financial difficulties and pressures. Mum and Dad divorced only a few years later. I was two-and-half-years old at the time. Growing up my sister Kim and I were very close. We were 15 months apart and many thought we were twins as Mum cut our hair and dressed us up the same way.
My mother wound up a single divorced young mum who had no choice but to live on a sole-parent pension. Although she was a mother of two young girls, she was also very young herself and for the first time completely independent and free to live her life as she pleased.
Looking back now from a psychological analytical perspective, I believe my mother was still innocent and rather naïve, she certainly didn't understand the magnitude of her responsibility at the time as a single parent of two young girls and, instead she took advantage of her new found freedom. The three of us lived in Nelson Heights commission flats Williamstown during the early years and then moved around Melbourne's western suburbs going from place to place for a while.
We found ourselves always renting, my poor mum struggled financially to keep her head above water whilst living on the lower socio-economic side of the scale. By the time I was eight years old, my mother had given birth to my younger half-sister Robyn, and as result I found myself growing up very quickly, by taking on the role as her 'second mother'.
It was a couple of years later after my baby sister's birth that my estranged father Rory decided to re-enter our lives. It was without much warning, however my mother thought it best to allow my sister Kim and I a chance to get to know him, which eventually led to the two of us moving into Yarraville to live with Rory and his new wife.
Fortunately for me, reflecting back over it now, it only took about six months to come to my senses with help of my grandmother's pleading and begging for our return, eventually led to me coming home to my mother, baby sister and where I knew I truly belonged. The flip side of this was being separated Kim for the first time in our lives, because although I was very keen to return home to the original family fold, Kim wanted to remain where we were living with my father and his new wife.
So for the first time in our lives we found ourselves living in separate homes, attending different schools and seeing less and less of each other. Although Kim returned home to us, she came back lost and broken, and unfortunately even with my hazy recollection of that time, from that moment on she was never quite the same. I guess you can say that we grew up bit like street kids.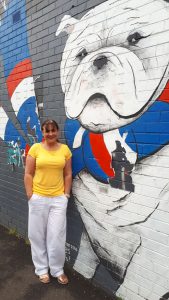 We learned to fend for ourselves using nothing but our wits, although it was comforting to know my maternal Maltese Grandparents weren't very far away, and if I ever needed them they were right there. Although they have gone to a better place where I honestly believe they're watching over us, hardly a day passes where I don't think of them fondly and the good influence they had in my life. Even today I feel their strong presence every time I walk into St Mary's Catholic Church.
By the time we moved to Newport and I was ready for secondary school, I made a commitment to myself on the first day, and pledged to see out the rest of my secondary school years in one place, which I did. Everything changed for me when I started high school all of sudden, I had friends.
Some of them were girls who had bullied me previously, during primary school, which I found both comforting and ironic. A large group of us were well known as the 'rainbow girl gang' since we chose to wear 'signature' multi-coloured rainbow Rip Curl jackets everyday. I suppose this may sound a little crazy and immature but during that time, feeling a close bond of friendship with those girls, I finally began to develop a sense of self and belonging. Something I had craved throughout my entire childhood. It's the fundamental reason why I believe our school years, particularly the secondary school years are so important, since it's a time to learn about social interaction, truly bond with life-long friends.
The reason I can say that is amazingly, many of them – even the original bullies – are still close friends with me today. Many of them are even helping me run my political campaign!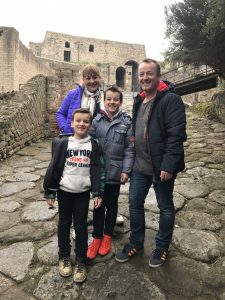 Along with close friendships and gaining some self-confidence as a teenager, came of course interest in boys, so when I was about 15 I met a boy, he was only a couple of years older than me. He was well respected by the other kids and more importantly extremely protective of me.  He didn't attend my school, but we would catch up at the circle in East Altona every day. He was well-known a leader, and others knew him as 'Killer' I recall at the time feeling safe and protected whenever he was around.
I realise now it was because of my vulnerability, upbringing, and insecurity, however we became very close and our relationship lasted many many years. I've since realised why our relationship didn't work and ended well past its expiration date. Killer was forced to take on a huge responsibility of looking after his family and becoming the man of the house due to his father's early passing. This created a huge strain on our relationship and he became rather dominant, like a kind of father figure.
Over the years I held onto my romantic fantasy that we were in love and it was the real thing, and it would last forever! Of course, it didn't and after many tears and heartache, we went our separate ways. By this time I was already in my mid-twenties, feeling alone and confused asking myself; had I just wasted years on my life holding on to a pipe dream?
As a result, I did the classic rebound relationship scenario with the very next guy I met who came from the other side, of town, who took an interest, and who agreed to take me away from it all. Yes, I married him not long after, because after all, I had been waiting nearly my entire life to do just that! This marriage lasted only two and half years and the majority of the time he wasn't even around.
This was my turning point. Here I am now in my early-30s, alone, no boyfriend to tell me what to do, no husband to wait at home for, and absolutely no clue who the hell I was. I needed a fresh start and my best friend Lisa offered me a place to stay in Spotswood. I was back to my roots in the Inner West, while I worked out my next steps.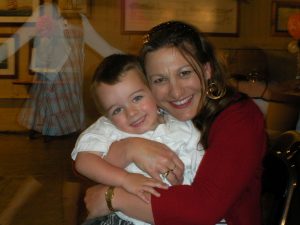 I went on a journey of discovery through personal growth and change. More importantly, I realised if I could turn my life around for the better, take responsibility, become a good person with good intentions, then maybe I could help others to do the same. I now believe it's possible to take control of your life and do what you want, I would even go, so far, as to say, when one intentionally sets out to achieve a goal it is more than possible, it's in fact probable. I know it's a cliche but I truly believe everything happens for a reason and we meet people in our life for a season, reason or lifetime.
With the intention stuck firmly in my mind to help others, I set out in my early 30's whilst pregnant with my second child to complete a Bachelor Degree in Social Science. I followed that up by doing a Post-Grad in Positive Education at Melbourne University.
Of course, by this time, I had already met my true love, adoring husband, and father of our two sons. Shaun Bentley works as an instrument technician for Exxon Mobil, and I am extremely proud to carry his name, during this upcoming State election. Shaun has always been extremely patient, supportive and understanding during my many goal pursuits, first with my hours of studying and academic accomplishments and presently with political interests. He's the kind of man every woman dreams of and is the catalyst to my latest endeavour in life.
Shaun's work took us overseas to live in Belgium for three years as expats and it happened that we were only one week shy of the Brussels airport bombing 2016, thanks to our friends planning their wedding one week earlier. This was a rude awakening for me as a mother, who like every other mother out there just wants to protect her young.
I'm not a polished, plastic politician. I am a genuine concerned local mother, wife, friend, helper and citizen who has chosen to do this for the right reasons and will continue to work hard and fight until I get to where I'm going. On November 24th why can't Williamstown be the next Wentworth?
My favourite place in the inner west is where I feel most at peace. It's walking along places I know well and have been there since I was a kid. The Botanical Gardens, The Strand or Williamstown beach especially during a beautiful sunrise or sunset. You will most likely find me there.