Resident of Yarraville, Stomach cancer survivor, fundraiser, board of director, mother
It started with a meal in Yarraville
It's hard to believe now, but when my parents, my husband Danny and I had our first meal in Yarraville where Jasmine Inn formerly was, it was probably the only restaurant along Anderson Street. Danny and I were looking for a home in the inner suburbs and even looked as far as Richmond.
When we first moved to Austin Street in Seddon, I would have told you Yarraville and Seddon were the poorer cousins of Altona where I grew up. As we were having our meal at the former Jasmine Inn, I thought to myself 'This is okay. I can picture myself living here.'
The inner west was cheap at that time. Danny and I wanted to buy a house to accommodate us and our two dogs and also wanted to buy an investment property. Six months after purchasing our home in Austin Street, we fell in love with another place in Gamon Street, Yarraville and have been there for 18 years.
Our two boys, Jack (aged 14) and Sam (aged 8) are entrenched in the area. They have had a great experience going to Yarraville West Primary School and now Jack at Footscray City College. I have no doubt that we will be here for another 15 to 20 years. Perhaps even longer!
My Dad grew up in Altona with his four siblings. Out of the blue one day, one of Dad's brothers, Geoff, then aged in his early 30s began vomiting blood which resulted in being rushed to hospital for emergency surgery. He discovered he had stomach cancer and as a result, had his stomach and spleen removed. He is now in his 70s and is well. The family were relieved that Geoff recovered from his ordeal and life went back to normal.
When I was a little older in my 20s, I was working in an admin role which I hated. My dad was in the automotive industry and wanted a change. He and Mum decided the buy a takeaway food shop in Brooklyn. Dad, being the entrepreneur that he was, decided to add a food van to deliver food. I wasn't happy in my job, so Dad roped me in to help him with the food van business.
I loved this time working with my parents, as it connected the family. Meanwhile, Danny was working across the road from the takeaway shop at Victorian Producers and would come to our shop and buy lunch. I would often serve him and put extra cheese in his roll! Long story short, that's how we met and 18 months later we were married.
The highs and lows of life
Not long after Danny and I married, Dad got really sick.
He was diagnosed with late stage stomach cancer and was booked in for surgery. However, the cancer had spread within a week before surgery. I vividly remember we were told that it looked like everything was going to be ok for Dad., only to be told the worse news when I went to see Dad at the hospital on my lunch break one day.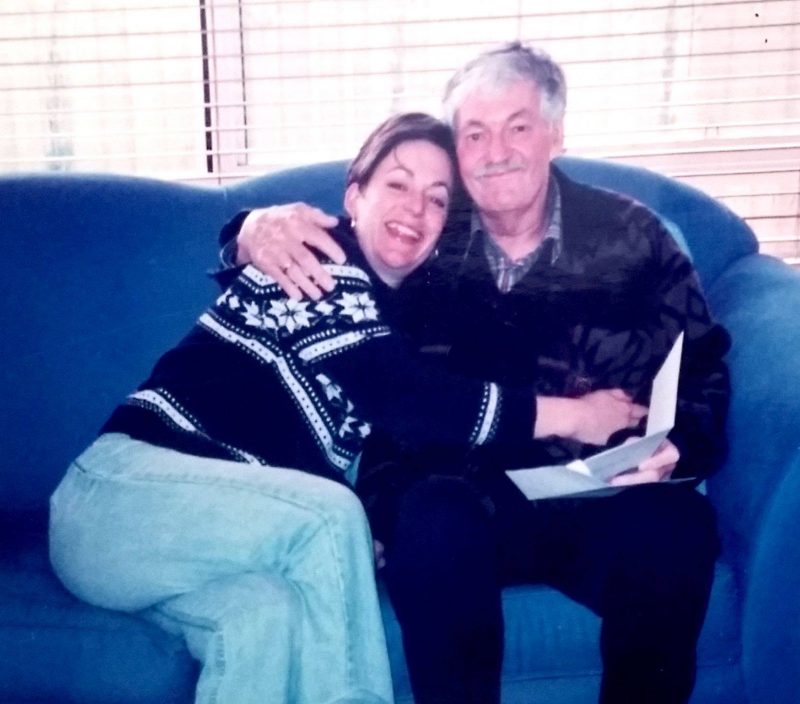 I was greeted by two nurses, who looked at me and said 'We've just told your dad that he has six months to live.'
Dad was an extremely positive person, and when I walked into his room that was the only time I had seen him crying. I was trying to process it and watched on as the nurses started crying as well while explaining to Mum.
Dad went on to live for another 12 months. When he passed away at 56 years of age, Danny and I had only been married for 18 months. It was a really tough time and a shock to the family. The loss of Dad hit my Mum badly as they were childhood sweethearts and had been inseparable for 25 years.
About a year before Dad died, I had started working for Sensis as a Media Sales Advisor. I would spend nine months in Melbourne, and three months in the country. Dad was really sick at this point, and not knowing how to cope with his illness, I would throw myself into work.
Dad had always taught me about tenacity, and we are very similar in that way. I worked out that I had this natural ability for sales, and did really well. Dad used to say to me 'Just work hard, you're really good at doing what you do.' I connected with what he said and shared his passion to strive and do well at what I applied myself to.
Five years after Dad died, another one of his brothers began feeling unwell, complaining of reflux. He went to the doctor, concerned that he had similar symptoms to his other two brothers. The doctor said 'There is nothing wrong with you. I'm going to send you to the psychologist as it's all in your head.'
Six months later, he insisted he had more testing which unfortunately revealed, he had late stage stomach cancer. That was now three brothers with stomach cancer. At this stage, the surviving brother, Geoff decided to have some genetic testing done.
He discovered he has a rare genetic mutation called CDH1. The doctor suggested everyone in the family should be tested. We worked out it came from their Dad's side of the family, who ironically had no cancer and lived till the age of 96. Four out of the five kids, however, had been diagnosed with this rare and aggressive gene.
My Dad's only sister was tested and was detected with early stomach cancer. As a result, she had her stomach removed, which was and still is the medical recommendation.
My cousins and I were also advised that if our parents were positive carriers, we would have a 50% chance of carrying the risk. If we were positive, we had an 83% chance of contracting stomach cancer and if female, a further 60% chance of contracting lobular breast cancer.
I decided to get tested. The results took seven weeks to arrive, and it was the longest time of my life. My life path was 'Do I or don't I?' I did a lot of thinking at that time, and I remember on the day itself, going into Peter MacCallum Cancer Centre with Danny.
The demeanour of the doctor walking out kind of told me what the result was. And so it was. I was carrying the same genetic mutation.
I was recommended to speak with a gastro surgeon and gastroenterologist. A scope was done and the recommendation was to have my stomach removed.
I was 39 when I removed my stomach in 2011. I booked the surgery in April, for a November operation. This gave me seven months to fatten up as I was told I would lose a lot of weight post surgery. I put on five or six kilograms in the end, but also started doing some exercise as I didn't know how I was going to feel post-surgery. I was quite strong-minded then and knew I needed a positive frame of mind going into the surgery.
The long road of recovery
The surgery occurred a day after my youngest son Sam turned two. I was trying hard to be cheery and I remember eating a lot of the birthday cake.
It took me a good twelve months to recover. I had to learn how to eat again. Sam and I ate similar-sized portions, but at least I could feed myself. My stomach was completely removed, and my esophagus was joined to my small intestines.
I had a liquid diet in the first couple of weeks, before slowly introducing solids. If I ate too much I would feel quite sick. There's a reaction called Dumping Syndrome where you get shakes and nausea if you ate too quickly. I had to learn the hard way and learnt quickly what I could and could not eat.
Over time, I could eat more. For example, this morning I was having poached eggs and toast. I still can't eat big meals, but I'm sitting at a healthy weight and I have adapted.
The most common question I get asked is 'How do you eat?' Over time, I have followed a diet plan that works for me. Sometimes meals can react and I have certain intolerances. It's coming up to seven years since the surgery.
One of my biggest changes is my perspective on life. I now look at things differently as I have faced mortality. When they looked at my stomach after it was removed, they found pre-cancer cells in my stomach. That was massive for me.
My dad saved my life. I was wondering for many years why he passed, but through his death, my family had gained knowledge.
I wake up everyday feeling grateful for having my health and family. I like going out to see the sunshine while sitting and reflecting. When I see people getting angry and complaining about trivial things, I wonder 'Why?'
I am on the board of directors for No Stomach For Cancer, a worldwide organization and leader in stomach cancer awareness, support and education. It was founded by someone in USA whose family had the CDH1 gene mutation that I have. Stomach Cancer Awareness month is in November.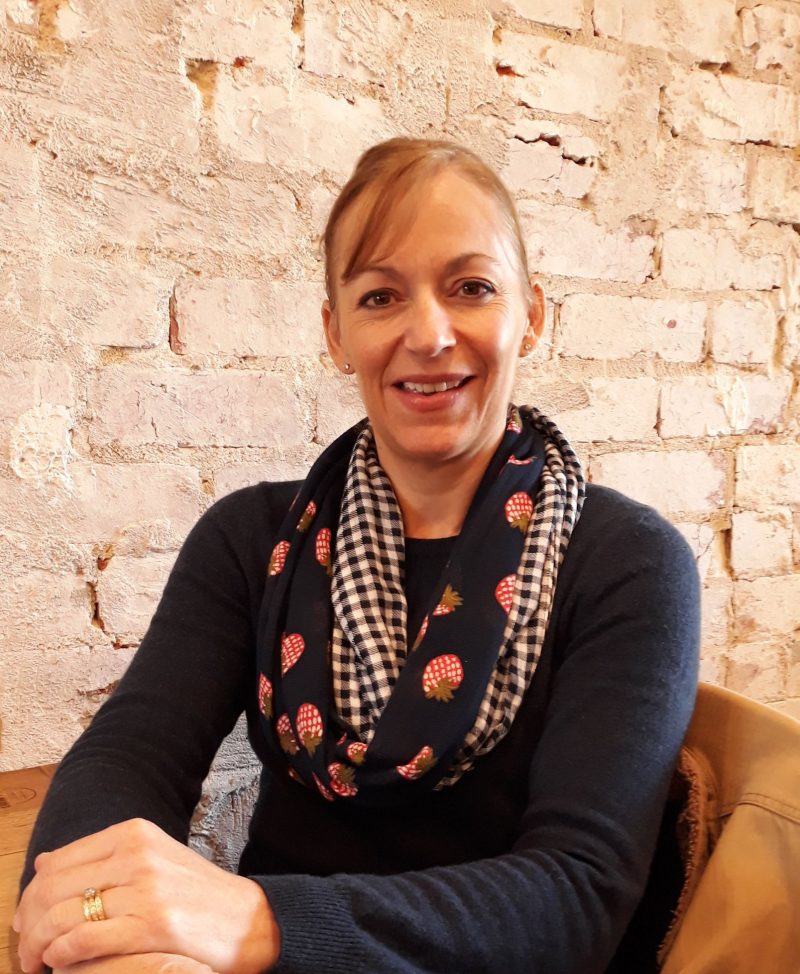 This year, I am running my third national walk in Australia to support awareness and funds for research. I gather people around to organize walks across Australia. In 2017, we had 450 people walking and raised $17,000. This year, the team is hoping to raise over $20,000. We all walk on the same day, this year being Sunday 18th November.
I currently work as a fundraising coordinator in the Peter MacCallum Cancer Foundation. When I was diagnosed with the CDH1 gene, I was on extended maternity leave with Sam. Sensis was good with me taking sick leave, however I decided to take a redundancy package after returning to work. There is so much more in life, and I didn't want to be in the sales or corporate environment anymore. I started volunteering once a week at the Peter Mac foundation, then eventually began working there.
One day, my eldest son Jack turned to me whilst watching TV together and asked 'This stomach cancer thing. Do I have a risk of contracting it?'
I answered it really badly and quipped I am not sure, we won't know until you are older.
'What is the risk?' He asked. 'Is it 50%?'
I didn't know how to answer him without alarming him and wasn't prepared for the conversation.
That's when it got me thinking. How do I talk about this?
My kids may carry the same gene as well. I contacted Peter Mac and asked if they've got information on how to talk to children about genetic risk. Using my experience and working with a genetic counsellor, I've since developed theFamily Ties Foundation. It has conversational fact sheets on how to talk to various members of the family about genetic cancer risk. More importantly, it teaches me how to relay the information to my children, as they are at risk.
My kids are really open about my condition, and they would openly say 'I am really proud of my mum.' We went out for breakfast last year, and someone brought me a really big brekky and Sam said, 'My mum won't be able to eat all that food as she doesn't have a stomach.'
It's important we have this open conversation so we can have a normal life. When they grow up, they can talk about it with their families.
My next challenge that I am booked in for this year is to have a prophylactic double mastectomy to reduce my breast cancer risk. Although a big decision, I feel very calm about it and look forward to it being behind me so I can be risk-free.
I am at Body Fit Training Yarraville, five days a week. I feel really proud of myself for doing that. I want to tell the old Simone from seven years ago, 'Life is going to be better than you know.' I am 46 years old now, and I am the fittest that I have ever been in my life. At home, I like my Thermomix and enjoy cooking and hanging out with family and friends.
I am happy that this happened to me. I know it's weird, and people look at me strangely but I no longer have blinkers on me.