Resident of Kingsville, fitness, health and wellness junkie, mum, wife
A fateful meeting along Williamstown Road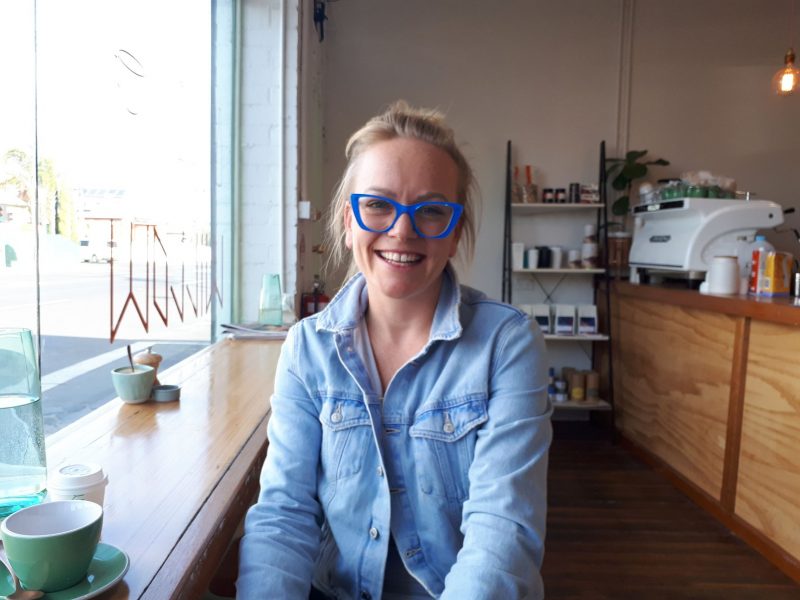 I'm a country girl at heart, most people pick that up when I first meet them. I like it. I am hoping it is my warm and friendly nature. I'm from the town of Donald located in the North Central area of Victoria with a population of about 1,500 people. My Dad is the co-owner of Kookas Country Cookies; they produce biscuits and have done so in Donald for 25yrs and they are sold in supermarkets all around the country.
I left Donald when I was 18. My Year 12 coordinator baulked at me when I said I wanted to study naturopathy, and I felt like I had something to prove. I have always been into sport, fitness, food and wellness in general. When I was in Year 10 I was super fortunate to get a job at the local pharmacy, and the owner and pharmacists was a herbalist as well. She was known as the 'local witch doctor' and was a key instigator to my life and path now. I am forever indebted to Jillian.
I recall in mid year 12, going to the Australian College of Natural Medicine (now Endeavour College) Open Day in the CBD and sat there with my mum, my eyes truly wide open. There was an amazing combination of medicine, nutrition and herbs, and an opportunity to help people holistically. I knew then that I had to pursue this degree.
I still feel to this day very fortunate to have figured out that this path was the right for me so young in life. It was an amazing period of growth and self-development, and I learnt a lot about myself, and what wellness was all about.
In my second year of study, I was given a business card belonging to Nicola Graham, owner of the corporate health and well-being company Health at Work. I loved the idea of being involved in the corporate health space while advocating and teaching wellness to help others get the most out of themselves. I reached out to Nicola.
"Was there anything I could help her out with?"
I met her on Collins Street, and she gave me my first gig – To help organise a women's health week for a business in the CBD. When I graduated at 22, I travelled Australia with her. I found myself amongst the flies in the middle of our country in South Australia at Santos Oil and Gas rolling out their wellness programs and performing health checks.
From the high rises of Melbourne and Sydney's CBD presenting health and wellness seminars, to leading healthy cooking demonstrations for companies such as ANZ – working with Nicola within her small business not only cemented my love for presenting and educating others on health and wellness but it also taught me a lot about the mechanics of small business.
Post-graduation, I was offered a full-time job but switched to part-time after six months. I wanted to start my own business, and Johanna Clark Naturopathy was born. In my first week, an opportunity came up to buy another naturopath's client list, which was a wonderful start. After three years within a multi-modality clinic, I wanted to do a little more and found a space on Flinder's Lane. I was there for another three-and-a-half years.
In 2012, I got married to Ed. He is a country boy too. We decided to buy a house. We were in the inner north then and wanted a community that felt more like home. It was important we had more space, but still super close to the city. We found our home in Kingsville, which was what we could afford back then!
Somewhere between all of this, I had started developing my own healthy cookies. There are not many 'true' healthy biscuits on the market and I love cooking. Being a naturopath I asked myself 'Why can't I create a guilt-free cookie?' I have a family biscuit factory in Donald, and my brother is a designer, so I set forth to create my own biscuits.
Calling them Kookas Natural Cookies (with a nod to my father's business), I started selling them in Flemington Farmer's Market, and it was doing well. There were segments in the market for guilt-free cookies, and I managed to get local suppliers in the inner west, including Plump Organic Groceryand The Village Store, I wish to thank them for giving me that chance back then, you can still find them in those stores today.
In 2014, I was pushing my oldest daughter Matilda in a stroller and I came to the lights, at the corner of Williamstown Road and Charles Street. I saw this other lady walking behind me at the lights and I thought 'She looks nice.' So I introduced myself to her.
We began chatting. By the time the lights turned green, we were going to the park together. People often don't believe us when I tell them this, but it is true! We caught up a number of times in that first month of meeting, I recall Fran coming to my home for a cuppa and she brought over some lovely homemade biscuits. We had no idea this was going to be our future!
Fran was and still is a practising lawyer, and I still back then owned my naturopathy business in Flinders Lane. We both have a passion for food, and Fran was – at that time – finding ideas to produce more milk for her then six-month-old daughter Phoebe. Phoebe wasn't putting on weight as much as Fran wanted, and she even went searching on Google 'How do I produce more milk?'
She found a cookie recipe so she began making and eating them to assist with her milk product and Phoebe's weight gain. They were working a treat!
I have always wanted to create a 'bigger than me' business and had grown up watching Dad's business grow. I still loved my clinic and it was still all happening but you never know what is around the corner."
100 miles per hour
After exchanging our life stories and becoming friends, Fran suddenly awoke one night. She thought 'Jo has this other biscuit business and she is a naturopath and nutritionist, why can't she make my homemade ones extra special and full of goodness and trial them?'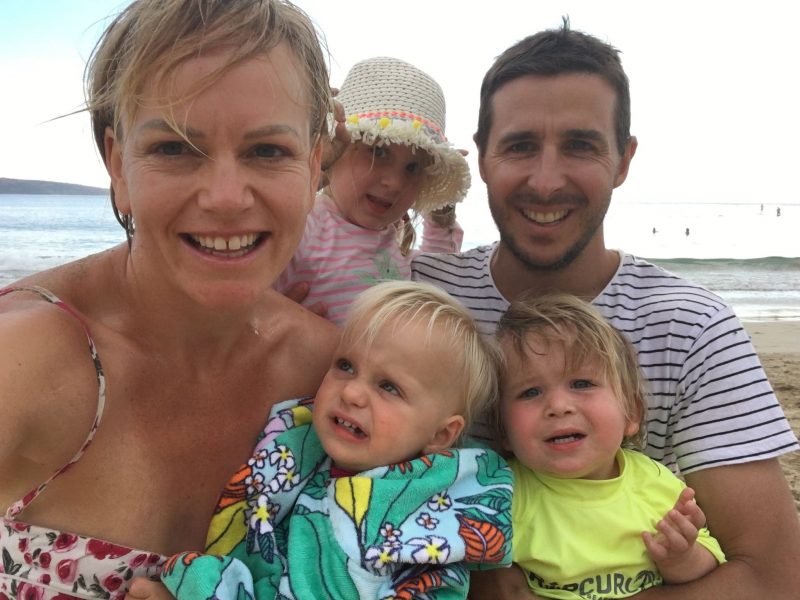 I got a call from her that Saturday morning.
'I've got a business idea Jo.'
That's when Franjo's Kitchen was born. We thought of using Dad's factory to produce biscuits, but Dad's factory couldn't manufacture gluten-free products as a couple of our products are gluten-free. Logistics were a tad tricky back then. He helped us find a factory in Melbourne. For the last 4 years, we have been producing our Kookas Natural Cookies and Franjo's Kitchen products in Tullamarine.
We had about 180 packets made in our first trial. Fran knew exactly where to test the market – Inner West Mums and Bubs on Facebook. That first batch sold out within a couple of hours and we found ourselves driving around the inner west delivering them to all the mums wanting to make more milk for their bubs. It was amazing. We will be forever grateful to all those mums and that Facebook group. Those mothers gave us all the feedback and supported us; they effectively helped us get our business off the ground.
So many mums struggle to make enough milk for their mums. Our product is a true 'functional' food, with some extra superfoods added. They are not just your regular biscuit.
From the get-go, we did not want this business to be a 'cottage business run by two mums'. We wanted to do it right. We approached a wonderful designer who created our branding and beautiful cylinders. These cylinders are key to the marketability for the product. They are perfect for gifting. Newborns get so many gifts and so our product is something special (with extra benefits), just for mum.
We had plans to sell it online only, however between 2014 and 2015 the business got a life of its own just when I had my twins and Fran had her second baby. The first 100 stockists came to us, asking for our product. This is when we realised, we are actually a 'bricks and mortar' product too.
By mid-2015, Fran and I had five kids under three years of age, I had just sold my naturopathy business and I was juggling my family and both biscuit businesses.
We enlisted the help from a local businesswoman – Emily Pearson, who runs Your Virtual Team. She has done a wonderful job in helping build our business. With the help from with a couple of distributors, we have over 500 stores nationally stocking our product. Our products can be found in pharmacies, health food stores, independent and boutique grocers, organic stores, florists and baby gift shops.
When we launched in 2014, we started with two lactation promoting products – Choc Chip Tanker Topper and Fig and Almond Tanker Topper. We realised quickly we needed more than just two products with more variety. So, the pregnancy range was developed. I created the Ginger and Apricot Belly Bump which is full of ingredients naturally high in vitamins, minerals and macronutrients needed by the pregnant mum. A much better option than a not-so-healthy Tim Tam!
I was feeding my twins in 2015 and eating up to a cylinder a day of the choc chip tankers. I quickly realised I needed to create something savoury. That is when the Fennel and Fenugreek cracker was born. I love this product; it's great with soup, or topped with my fave hommus or avo.
After many requests, we went on to develop two gluten-free lactation biscuits. We also have a yummy muesli to take the lactation range to include six different products. All of these lactation products have a few specific ingredients that are collectively known as galactagogues.
Galactagogues have been used for hundreds of years by mums and advocated by lactation consultants and practitioners all over the world. The key galactagogues we use include oats, brewers yeast and linseed meal. I am sure many mums have been told by older generations to have a Guinness or a beer and that will help your milk. It is the brewers yeast within these drinks that help milk supply. They are all anecdotal research at this stage but that is all we need. We have 100's of five-star reviews on our website and so many happy mums and satisfied babies!
In 2016 we launched the kinder range. Two super healthy biscuits for kids and that is where we stand today. Nine products that make up Franjo's Kitchen, over three ranges – Pregnancy, Lactation and Kids. Kooka's Natural has four varieties – perfect for the health-conscious person looking for a guilt-free treat. I am super pumped for what is around the corner. This is only the beginning.
Fitness goals
I am currently working towards an Olympic-distance Ironman. It's a 1.5km swim, a 40km ride and a 10km run. It's the same attitude I apply towards Franjo's. I get a real buzz and adrenaline from going 100 miles an hour.
I am a goody-two-shoes and was always the one sitting up in front of the class. I've never seen a drug in my life, and after two glasses or red, I am about have carked it. I'm addicted to wellness and have a positive attitude towards life. Hardly a day goes by without me exercising. You will see me walking or running around the west with my three kids in the running pram; any chance for incidental exercise I will take it!
However, I do love time to myself, so a couple of laps around Cruickshank or a trip down to Maribyrnong river is a weekly must. I also see the great need for balance and integrating downtime. I love yoga (Westside Yoga is a fave) and I try to meditate most days. I am not one for working late either, in bed by 9pm if I can!
I'm also very organised. At the beginning of the week, I have an idea of each night's dinner and what needs to be done, when I will be working and how I will be fitting in my exercise and downtime.
To know that we are helping so many mums and filling the bellies of little babies and is super cool. We know our product works, it's got legs and we can see its potential. One of the biggest things my kids have taught me is to be present. They have also taught me I can not control everything.
So, I now try and be as patient as I can every day and know that the universe has my back and trust in things. We all need to celebrate the highs more and of course, love the lows. There is always going to be something else to work on or 'achieve' and that 'to do' list is never going to be 100% complete. Ever. Knowing this makes me more conscious on a daily basis so I can enjoy the ride of my life.