Resident of Geelong, dad, husband
Chris, meet Politics. Politics, this is Chris.
I wasn't really politically active in university. My wife Claire, our newborn and my in-laws were in New York City in November 2016, and I remembered the day the Presidential elections were held. It was the second hottest election day on record, and the whole city was in a pro-Clinton mood. Everyone thought Hilary was going to win, and people were celebrating the first Female President. There was a lot of positivity in New York City and people predominantly voted for her, not realizing the South voted for Trump.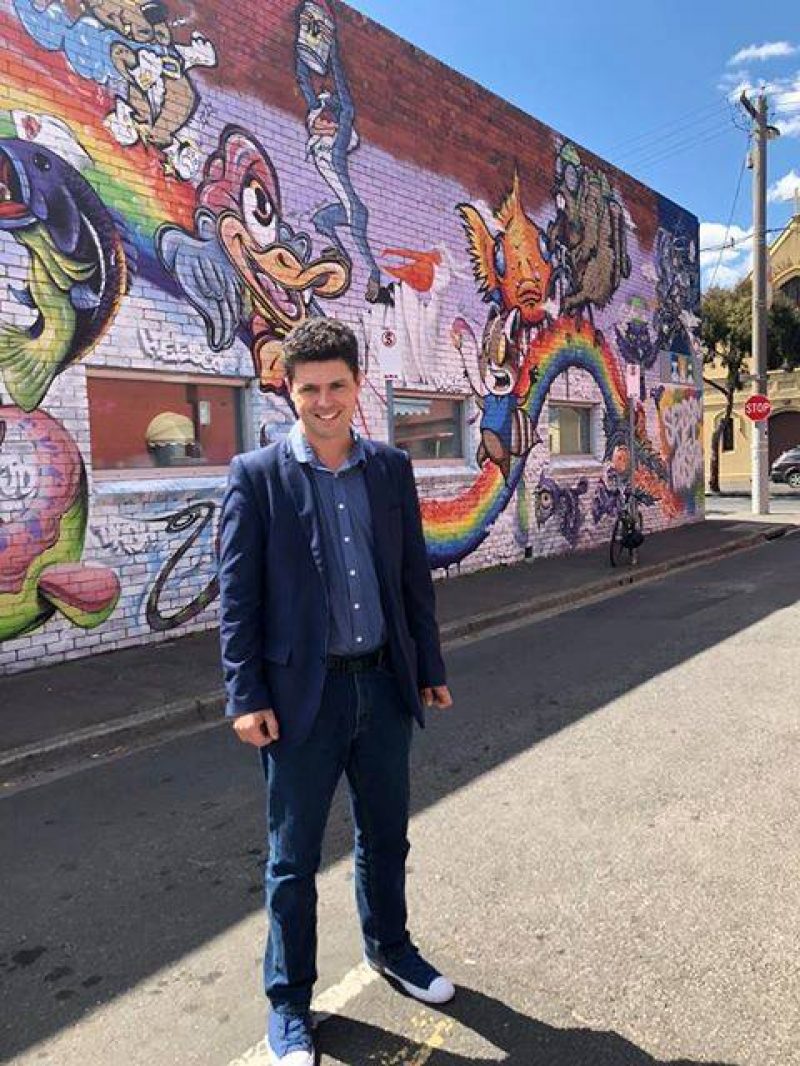 There was this shock the next day, and the city had withdrawn into itself. I couldn't talk to the locals, and no one was celebrating. The streets were empty, and it was like a weird science fiction movie. It made me wonder why people are voting in leaders who gain popularity by telling lies. I felt it was the same in Australia.
I've always felt it would be nice to have another voice in Australia, on top of the three main conservative parties. Current politics is mud-slinging and people attacking one another, rather than looking at their policies.
On 22 August 2017, while driving into Sunshine from home for work, ABC radio had Fiona Patten on the radio. She had changed the name of her party from Australian Sex Party to Reason Australia and was broadening the policy base. She mentioned Australians are voting for political parties that are stuck in the past, and we need politicians who have forward-thinking policies for health, education, environment and the economy. What Fiona said really appealed to me.
The next day, I wrote an email to Fiona's office in support of the change. I said we need a new voice in Australian politics, one that was more in tune with the changes happening in society and better prepared for the future. This may allow the main parties to have more common sense.
It was probably October when I got an email from the then Reason Party secretary and current President of the Rationalist Society of Australia, Meredith Doig. Meredith had looked me up on Linkedin and noticed I was a public servant and invited me to chat about and develop evidence-based policies.
I've been in Australia since 1998, and in Melbourne's west since 2007. I met my wife Claire at Australia National University. She was studying Law and I was pursuing International Relations. Claire had convinced me Footscray was the best place in the world. When we moved to Victoria, we lived with Claire's parents – who are passionate Bulldog followers – in Ocean Grove for awhile, living in a caravan that's parked on their driveway.
When Claire moved to Maribyrnong to care for her grandfather, I was in the Victorian Public Service graduate program and did a rotation with the Victorian Police as an analyst. As my job was mainly desk-bound, I did the 'Walk in Their Shoes' program based out of Footscray Police Station, allowing me to understand what policemen go through when they are out on patrol. I realized quickly how under-resourced they are. I went on drug raids in places like Braybrook and saw families being affected, which was quite confronting.
A funny incident happened once, involving a shopkeeper who was restraining a shoplifter on Hopkins Street. When the police arrived, they put him into the van, leaving his pushbike. I offered to cycle the bike back to the police station (as I felt for the shoplifter), and got clearance to ride it as long as they didn't book me as I didn't have a helmet! Here I was, in a suit, pedalling a bike with brakes that don't work. I remember crashing spectacularly but managed to push the bike back to the station.
Our first rental was in West Footscray on Elphinstone Street. It was a rapidly-gentrifying area, but we did have neighbours who were often rowdy and we later discovered that we were living next to a halfway house.
It was in West Footscray where I got involved in futsal. I used to play on Tuesdays and Sundays, and volunteered to be a soccer coach at the Asylum Seeker Resource Centre (ASRC). Some of the players were so talented and really didn't need coaching. The main issue was communication as the players were mainly from Africa, Middle East and Asia and sometimes from ethnic groups that didn't get along with one another, which made it challenging. A lot of people who help out in the ASRC live in the area."
Apartheid and Australia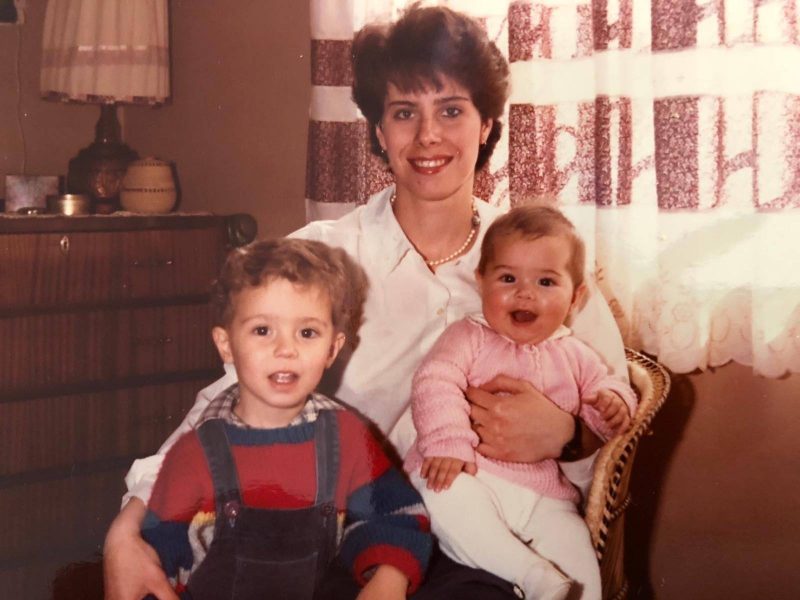 I was born in Pretoria, South Africa in 1981. Back then South Africa was the opposite of what Melbourne's West is now (multiculturally integrated). Luckily my parents are open-minded and they were distressed about the divisions caused by Apartheid. I was confronted by this division when I was about eight or nine years old. I would go and kick a soccer ball by myself at a park near my house, which happened to be across the street from our white community's church.
One day a group of African kids who were wandering past on their way back to their homes on the outskirts of the town asked if they could play with me. I was a bit lonely and I thought it was a great idea. So, it became a regular thing on Saturdays and Sundays. Me and the African kids playing soccer when most of my white friends from school would be at Sunday school. My dad is a zoologist and eats and breathes science. So, I regularly missed church and Sunday school. At the time it didn't go down well with the people whose community I was supposed to belong to. Bullying and corporal punishment in Afrikaans-speaking schools were rife.
Dad being a zoologist also meant that I was always surrounded by animals. I had in my bedroom, a snake, two scorpions and an aquarium of guppies I would breed and sell to the local pet shop. I can remember thinking how nice it was as I wasn't alone in my bedroom.
My family felt like there was something missing. We didn't feel at home and there was political tension. Mum is an occupational therapist, who worked in the largest hospital in Cape Town, and she treated people with disabilities. These were people who had suffered from injuries resulting from gang violence, and after a while, the sad and sickening stories of what was happening to young men becoming wheelchair bound while also dying of AIDS became too much for her and she decided we needed to get out before things got worse.
In the 1990s the family decided to move to Australia. Why Australia? We had looked at various placed. Australia has the same climate as South Africa, and Dad has a cousin who lives in Perth. As a result, we moved to Perth when I was 16. It was a bit of a cultural shock, as I had moved from a boys' school to a co-ed school in Perth.
It was my first week of school at mechanical workshop, something I had never done before. The teacher did the roll call and my name wasn't called because I only enrolled the week before and it hadn't been updated. He asked for my name, and I replied 'Christoff'. My classmates laughed because it wasn't a name they were used to and I had a thick accent at the time. I wasn't sure though the reason they found it so funny. Later that day a bunch of them came up to me and said they laughed because they thought I told the teacher to 'Piss Off.' In South Africa, I was taught to stand up and greet teachers by 'Sir' or 'Madam' but was told not to do it here. So, I stopped and I decided to shorten my name to Chris.
On my tenth day in Australia, I remember walking into a restaurant. I had no money, my parents were struggling financially and I knew I had to find work. I got a job as a kitchen hand and was really keen to fit in. I took things too literally; when one of the waitresses was moving the tables and said 'We need muscles', I ran back and came back with a tub of mussels.
My first year in Australia was just stuff up after stuff up. However, it was also the first time I lived close to the beach. I started taking up things like bodyboarding and surfing. I bought my first bodyboard with money I had saved up.
After five years in West Footscray, we bought our first home – a weatherboard with a brick veneer – in Sunshine. I remember the day we moved in as it was a pretty tough day. The house was a deceased estate of a Latvian couple and had left everything in the house. On the day we moved in, it was pouring on that day and Claire had whooping cough. She was out of action and I was doing the moving myself. I would never forget the move to Sunshine.
The house was lovely, but the best part was the fruit orchard in the backyard with apple trees, lemons, apricots, plums and also grapes. We used to have picnics and BBQs in the backyard. We always thought we'd renovate the house, but Claire fell pregnant while we were there. In 2015, Claire wanted to be closer to her parents in Ocean Grove, so we moved to Geelong.
These days, I hot desk from a Geelong office one day a week, but my clients are based in Melbourne's western suburbs so I work from my office in Sunshine four days a week.
Claire and I love travelling and had just gotten back from a six-week trip to Europe. Claire had looked up the price of Sofitel in Berlin and worked out it's cheaper than the price of daily childcare. I'd been in the public service for ten years and had accumulated a bit of leave
My goal in the next 12 months is to get elected in November and advocate for Melbourne's West. I'd probably be the best person to do that as I deal with business owners, employees, refugees and other communities, day in and day out. I have a good understanding of the socio-economic issues faced by the people living in the region. If I don't get elected, I'd just go back to my job and continue helping businesses and communities in Melbourne's West.
I do feel like I'm ready for a change, and take the next step up in my career. I've always been interested in projects to help disadvantaged people, and it's a big part of what I do. I get bored of the cut-and-dry process at work. Sometimes I do feel like there are more important things, and I think that's why I got involved in politics.