Resident of Maidstone, Melbourne cafe scene artist
The face of Pentraveller on Instagram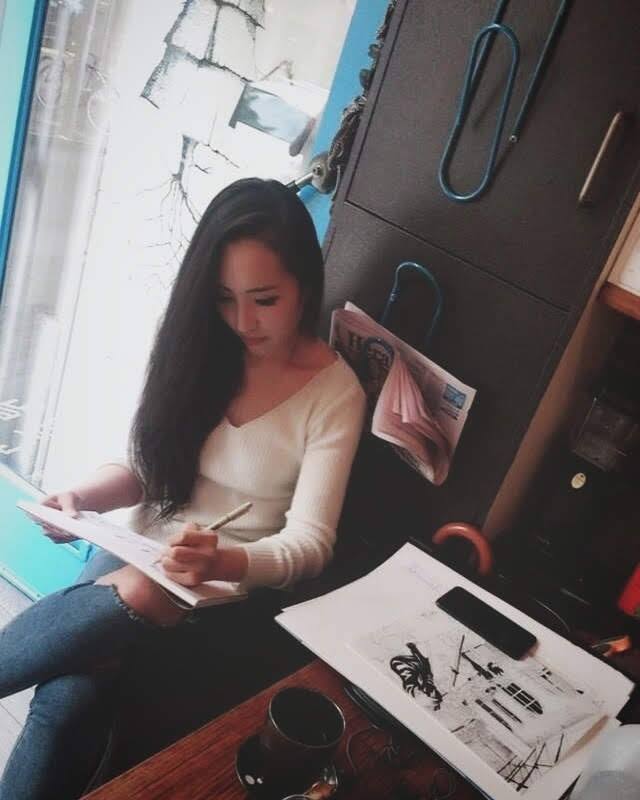 I was born in Seoul, South Korea and grew up in the Gangnam area. My dad left my mum and me when I was really young. She never told me how he looked, and l was the only child. I lived with my mum in Seoul, South Korea, and people used to judge my mum and me as she is a single parent and I don't have a dad. My school friends were told by their parents not to hang around me, as I don't have a dad.
When my parents got divorced, mum was very poor. She moved us out of Seoul into the countryside, and I grew up there until I went into high school. Mum's always working, and we never got a chance to have lunch together. My mum would work from early morning to night, so when I came home after school at around 3pm, I had nothing to do. I was getting bullied in school and had no money to go out. Bored, and having no friends, I picked up a pen and paper as that's all we could afford. I wanted to express my negative feeling and depression.
I look back now and smile at my younger days. My memories of my youth were sad and difficult.
When I was eight years old, I won a regional drawing competition. I had drawn a picture of my mum and me in a theme park. We have never been to a theme park, and I was imagining ourselves in there. When I won my first award, I began taking drawing seriously. Until today, I don't know how I managed to teach myself how to draw.
I never saw my mum, and we began to grow more distant. Our relationship broke down, and I left home to live on my own while still in high school. In fact, I have stopped talking to her since arriving in Australia in 2010.
When I was in high school like all teenagers I had angry feelings against our parents. I stopped at Year 11 as I thought schooling was a waste of time. I knew what I wanted to do, and pursue arts. I could make some money for myself, and pursue alternative options that allowed me to go into uni completing Year 12.
I completed an exam that allowed me to secure a spot in Myungji Uni in Seoul, and I was a year younger than my peers. I did Motion Graphics, which was a four-year degree. In South Korea, if you don't follow the normal footsteps, people would start to judge you.
When I decided to leave high school, people would say 'Your life is going to be a failure. Why are you doing this? You're so weird.' I was told I wasn't going to be successful, and I couldn't go to uni as I'm not that smart. I wanted to prove myself and didn't feel accepted by the society. I have separated parents, was poor and was interested in pursuing something many thought wasn't worthwhile as it wasn't a well-paying career. I was determined to prove that this is not a wrong option.
Halfway into my degree, I felt like I wasn't learning much in the South Korean uni system. I couldn't find what I was wanting to learn. I had thought of leaving South Korea and was searching for courses in animation. RMIT offered an animation degree and is one of the top courses in the world.
I couldn't handle the culture anymore and just wanted to escape my country. I wanted to get away. I have an aunt who lives in Sydney, and I decided to come to Australia. I arrived in 2010, on a one-year working holiday visa.
I didn't have any money, so I had to work and save money for a year. I had three jobs at any one time. I would work in a café in the morning, in a takeaway shop during lunch time and as a cleaner at night. I was working 80 hours a week in cash-in-hand jobs. It was really hard.
By the end of the first year, I had saved up enough money for the first year of Animation degree at RMIT. I wasn't going to apply for uni until I had saved enough for all three years.
Cheating death, café drawing and a book
On the morning of 11 November 2011 – yes 11/11/11 – I was asleep in the car that my boss was driving in. My boss saw something on the road, and she claimed she tried to avoid it. Our car went off the road, rolling down the creek, and the car was completely smashed. She suffered from brain injuries, and I broke both my arms, my pelvis and six ribs.
Thinking back, it's really creepy as it's around 11am as well.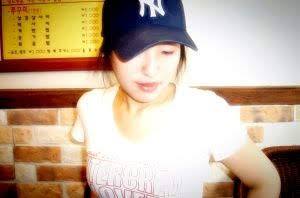 When I woke up in ICU seven days later, I was told the accident was my boss's fault. As a result, the insurance company looked after all my medical costs. I got compensation as well, which allowed me to save all three years of my Animation degree.
I was in ICU for two months, and one month under hospital care. When I was discharged, I began a three-year rehab program. I stayed home mostly, and had to learn how to walk and grow my muscles. I was so depressed, as my arms were healing and I couldn't draw for three years.
The accident was the big turning point in my life. My view of life has changed. I was a very negative person, but I cheated death. I realised I had to be happy, as I'm alive. I'm no longer greedy for money.
When I had the accident, the immigration office told my mum about the accident. My mum was persuaded by my aunt in Sydney, to come to see me. 'This may be the last time you may see her.' However, she didn't come. She couldn't pay for the flight here as she is so poor, and she's scared to leave her country. She didn't want to take the risk of leaving work, and not knowing what to do here. As a result, she chose to stay in South Korea, and I have not kept in touch with her ever since.
I moved to Melbourne in 2014 to pursue an English course for one year. My body was getting better by then, had just moved into Maidstone and had started my Animation degree in 2015.
I started my first café drawing in 2015, but I didn't have a clear idea what I wanted to do. I did it casually and posted on Instagram. As I was still studying, I wasn't really serious about it. I was also working for Walt Disney in South Yarra. I had done some work for them while I was in Melbourne, and they liked my work and had introduced me to the team in California
Around December last year, I decided to become an independent artist. I just wanted to live by selling my own art, and that's the one thing I really wanted to do. I was looking around, wondering how I can start doing this. I remembered I did a few drawings on Instagram and began developing my concept, idea and structure.
Even up until April this year, I didn't have a clear direction. I began thinking, perhaps I could choose an annual theme, and publish a book or appear in an exhibition. However, I wasn't confident enough to have my own show, and I didn't think it would be possible to make money out of selling my art.
I hit upon an idea of choosing 100 cafes around the inner suburbs of Melbourne. 100 is a good number as I would have enough pages in a book if it does get published. When I started my '2018 Sketchbook', I have already moved into Maidstone and decided to start with the Inner West. My first café drawing was Rudimentary.
I was very shy then, and am not good about talking about myself. I found it really difficult as I'm doing everything for myself, and I found myself talking to café owners. I had to explain to them what I was doing in the beginning, and it was hard to start a conversation. I prefer to just be in a café, doing my own thing. Most of the café owners had no idea what I was doing.
Nowadays I have become better at communicating, and I chat with the owners first. I'll tell them I'm here to draw, I'm working on my project, and everyone has welcomed me. Some café owners have even contacted me to come over, and do commission drawings. Lately, I've added colour to it and try something different.
In the beginning, I was spending one or two hours in a café. When I went around looking to raise funds for my project, my publisher Enrico Utomo saw what I was doing, and reached out to me. Enrico is now my publisher, and we work closely together. It's more full-time work now!
We are now working on more content creation, more than just café drawings in a book. We're currently working on book designs, and looking for an overseas printing company. We are expecting the book to be out by early 2019.
Most of my week is focused on creating art, and Paul respects me for that. We love eating, and on weekends we have a list of restaurants we go to. Every weekend we would choose one, head out and try different foods. When we're not trying out new food, we do what most ordinary couples do, such as playing video games, watching documentaries and shopping for groceries.