Resident of Yarraville, Historical romance writer
Wife and mother, Pokemon Go player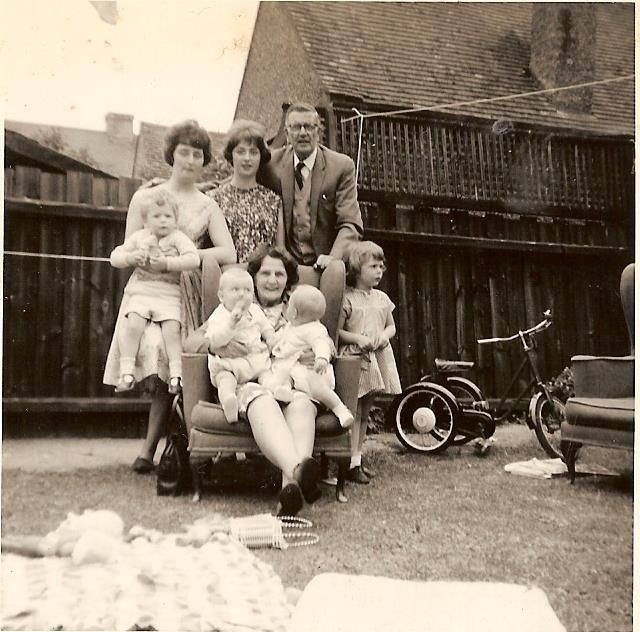 I'm a ten-pound Pom, and first generation Australian. My family moved here in 1966 during the post-war migration period, and Australia was accepting people from the UK and Europe. Our first home was at the Maribyrnong Migrant Hostel near the detention centre, and we had people from throughout Europe living with us. My parents would go out to work, while we would go to a large daycare centre. Over time, as we established ourselves we moved in the foothills of the Dandenongs.
This was only 20 odd years after the war and Australia needed people. The country was growing rapidly. I remember my mum saying 'If you didn't like the job, you could leave and find another job that same day.'
The family built our first home in Kilsyth. Dad worked various jobs and used to work at the Westgate Bridge. He also used to work on the runways at Tullamarine airport when it was being built, and sometimes we would go to work with him at the still being built airport. He was still working at the airport when the first Concorde super plane arrived in 1971.
In 1974 the family moved to Ballarat. Dad had lived on a farm during the war in England having been bombed out in Coventry, and he missed it. He started a farm with cows and chickens.
I went to high school and uni in Ballarat but hated growing up in the city. I was a kid from the Melbourne suburbs, where shops were around the corner, and I was now in the middle of nowhere in Ballarat. Sitting on farmland, we had no town water and had to walk a long way down to the main road simply to get a bus. I wasn't used to this kind of thing. If someone asked if I would choose to go back to the country or stay in the city, my answer would always be town.
My husband Dean is from the country, and his family hates Melbourne and the city life. I love it; I wouldn't live anywhere else. We met in uni, in a not very crowded room. A guy had walked in with dark hair, and I turned to my girlfriend and asked 'What do you reckon?' I walked up to him and that was it. We've been together since 1986.
I didn't know anything about commerce in high school, but did a Bachelor's of Business, knowing it would get me a job. I graduated in 1986, and my first job was at PWC.
When Dean and I decided to move back to Melbourne, we rented a house in Buckingham Street in Footscray. For a long time, we couldn't understand why every second Saturday we could not get parked out the front of our house. Then it dawned on us, the Doggies were still playing home games at the Western Oval and all the supporters were parking in our street!
As a result, we found ourselves walking to Footscray Market to do our shopping, otherwise we'd never have a car spot when we returned!
We bought our first home – a fully renovated single fronted house – in Ballarat Street in Yarraville in 1987 for $60,000. That was all we could afford. People used to always ask 'where is Yarraville, never heard of it. It is near Yarraglen?'
In 1993, we sold the house as we wanted something bigger and moved into our current home in Bellairs Avenue, Yarraville. I remember walking past it in the evenings on our walks and always wanted to buy it. It didn't have a front fence and it used to have a big Ford F100 parked in the front yard. One day we noticed it was for sale. We had just sold Ballarat Street. We turned up for the inspection at Bellairs Avenue with a builder and a ladder. Dean, who is an electrician by trade, climbed into the roof and realized it could be converted into another living area. The second level has great views of the city.
Laura was born in 1999, and she is now pursuing a law and global studies degree. The plan was to have more children, and we eventually went through a few sessions of IVF. After awhile we realized it was not going to happen, and decided to accept what we had. Of course, it would have been different had we not already had Laura. I remember walking into an IVF information session and seeing all these people who were desperate to have a child. It was heartbreaking.
I've always walked around with stories in my head, I just assumed it was one of my odd characteristics and never thought much about it. I used to work in publishing and so the smell of new books must have got under my skin at some point. The Centre of Adult Education (CAE) in the city used to bring out a magazine every semester with all these fantastic courses you could do. In 2009, I finally decided to do something, so I signed up for a writing course. To be honest, I really didn't read the promo properly, and it was only when I arrived for the first session that I realized I had signed up for a romance writing course.
I didn't read romance. I was one of those people who turned their nose up at the romance genre. The person running the course was Anne Gracie, who's a very well known Australian author. She writes historical romance the same I do. At the end of the first class, I said 'I've never read your books before and have no idea about romance writing.' Anne turned to me and said 'If you want to have a crack at this, you really need to know the genre. You cannot write what you do not know.'
I went down to Dymocks in Collins Street, and the lady pointed me towards the romance section. After two or three books, I realized this is like catnip! I smashed through a lot of books in quick time. Then Anne put me onto the Romance Writers of Australia (RWA), which is the peak body for romance authors in Australia. I went to my first conference, after which I was hooked. I was in my early-40s then, and began working on my craft.
Back then, independent writing had not taken off. Getting a traditional ebook or full book deal was the only way. You published with Penguin, Harlequin or one the big publishing houses. In those days, that was what everyone wanted – to get picked up and get offered a contract.
I mucked around for a bit, before cobbling together a book.
I much expected it to be rejected when I submitted it to Penguin but received a phone call. 'We are interested but are you prepared to do a lot of work to get it right?' I released my first book with Penguin in 2013. What used to be a distracting hobby became an interesting side gig.
A multi-billion dollar industry that no one talks about
The protagonist of my first published book 'Letter from a Rake', is the secondary character of my very first book that I wrote a fair way into, and never went to print. They say your very first book is where you learn your craft. You stick it in the drawer and forget it. The heroine of the first book was too dumb to live anyway.
I was a finalist for Australia's Romantic Book of the Year 2014 and penned two more books with Penguin after that. I was, however, not going anywhere. I stopped submitting to Penguin after three books and went quiet. I had to go dark and disappear as if I was churning out books and selling them above a certain level, Penguin could continue to sell my books. However, if I could sell under a certain level, I could get my publishing rights back. I wanted those right back.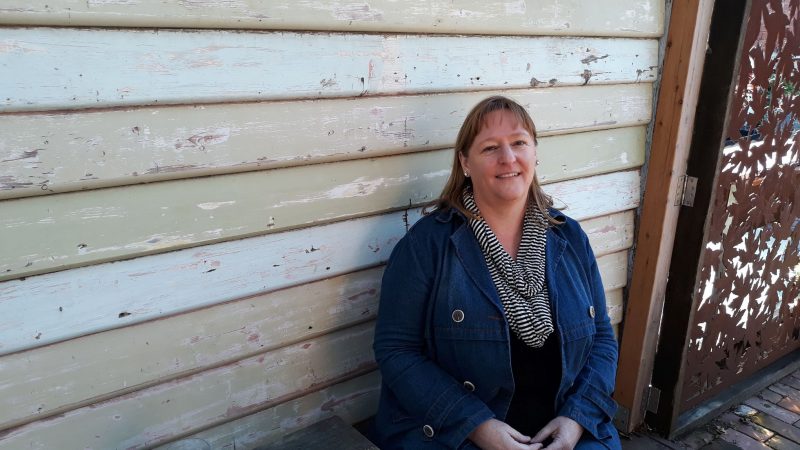 These days, instead of having Penguin having my book on iTunes and Amazon, I self-publish the book. This means I get to decide what the cover looks like and where I want to sell my books. I love the control being an indie author. This includes pricing, promos, distribution and everything in between. I'm very grateful for the opportunity to work with Penguin, as I walked away with three well-edited books and a good understanding of what I wanted to do once I turned indie.
What's great about being an author? I write historical romance, so there is lots of research to do. Learning about how people used to live two hundred years ago is another heavy dose of catnip.
People want to be able to relate to, and be transported to the locations in my story; it's also why we read fiction. I've written about places in the UK that I know. One of the villages that I wrote about is where my cousin lives. My sister and I used to visit it, and spent a day in the little seaside town. In my next book, that's where the hero came from. I'm a bit of a sponge, and when I get to places, I process information differently. When I walk and travel, Dean's looking at the train timetable, and I'm just absorbing the noises, the people and things around me.
When I walk into a cathedral, I imagine I'm someone who lived in that time. I draw on the person's experience. I do write some of my own experiences into my books. There have been a couple of times where family members who have read one of my books have said 'That was us, wasn't it?' It's the little bits and pieces. There's one scene in one of my books where everytime two brothers meet each other they play wrestle; that's what Dean and his older brother always do.
One of the big appeals that people like in fiction are the series. Series sells. There's nothing better than finding a new author you enjoy and then discovering they have 20 books! When you get to the point where you have more than a couple of books, people will take a chance on you.
I get emails from people, asking when my next book is coming out, or if this character is going to get their story. It's quite cool, but humbling at times.
At the moment I've got two books in the Top 20 iTunes, I'm number one in Scottish Historical and I'm still in the Top 10 for Regency on Amazon.
I'm actually making money now, and this has become a solid side gig. My biggest challenge is 'what's achievable versus what is sustainable?' Indie authors constantly think they have to get another book out and keep feeding the machine. But, if it turns into another job, you would have to ask yourself why you're doing it. It has to be fun.
The romance publishing industry is a multi-billion dollar industry. It's the biggest part of the publishing market globally. While a lot of people don't talk about it, the readers keep on reading. I was exactly the same.
Romance book? Really? But it's big business, some of the bigger authors make a comfortable six figures in income each year. Dean was sceptical at first, but these days instead of asking 'How's your day been?' it's 'How are your book sales?'
I have a day job! I run the Finance, IT and HR team for On the Line, a social health organisation based in Footscray. I've been there two years.
When I'm not writing, I play Pokemon Go. I must confess to having started playing it when it was launched in 2016. It was a fad that a lot of people played and then gave up. I remain one of the hardcore who play every day. I played it in Bali last year and in Japan earlier this year. I love the challenge of collecting Pokemon and battling in the gyms. There is quite a strong community in the inner west who play. I've come across a few raid teams at various gym sites on my way home.
One of the advantages of where I work is that we have a Pokemon gym in one corner of our office. Unfortunately, my office is a metre outside of the range of the gym, so I have been known to suddenly get up from my desk and march into my colleague's office next door just to catch a new Pokemon. Fortunately, she also plays so she understands the reason for my impromptu visits.
The best Pokemon moment for me, and yes I nearly cried in the car, was when I hatched two eggs down at Williamstown Beach and they were a Lapras and a Snorlax. Talk about emotional Pokemon!! Playing in Japan was fun. I proudly dropped a Kangastan (the Aussie Pokemon) into a gym in Kyoto and got kicked out 5 minutes later. It is still very big in Japan.
My rarest Pokemon so far collected is a multicoloured Muk, he is useless in a gym raid but he's still a groovy looking chap