Resident of Yarraville, novelist, academic, feminist
The struggle with identity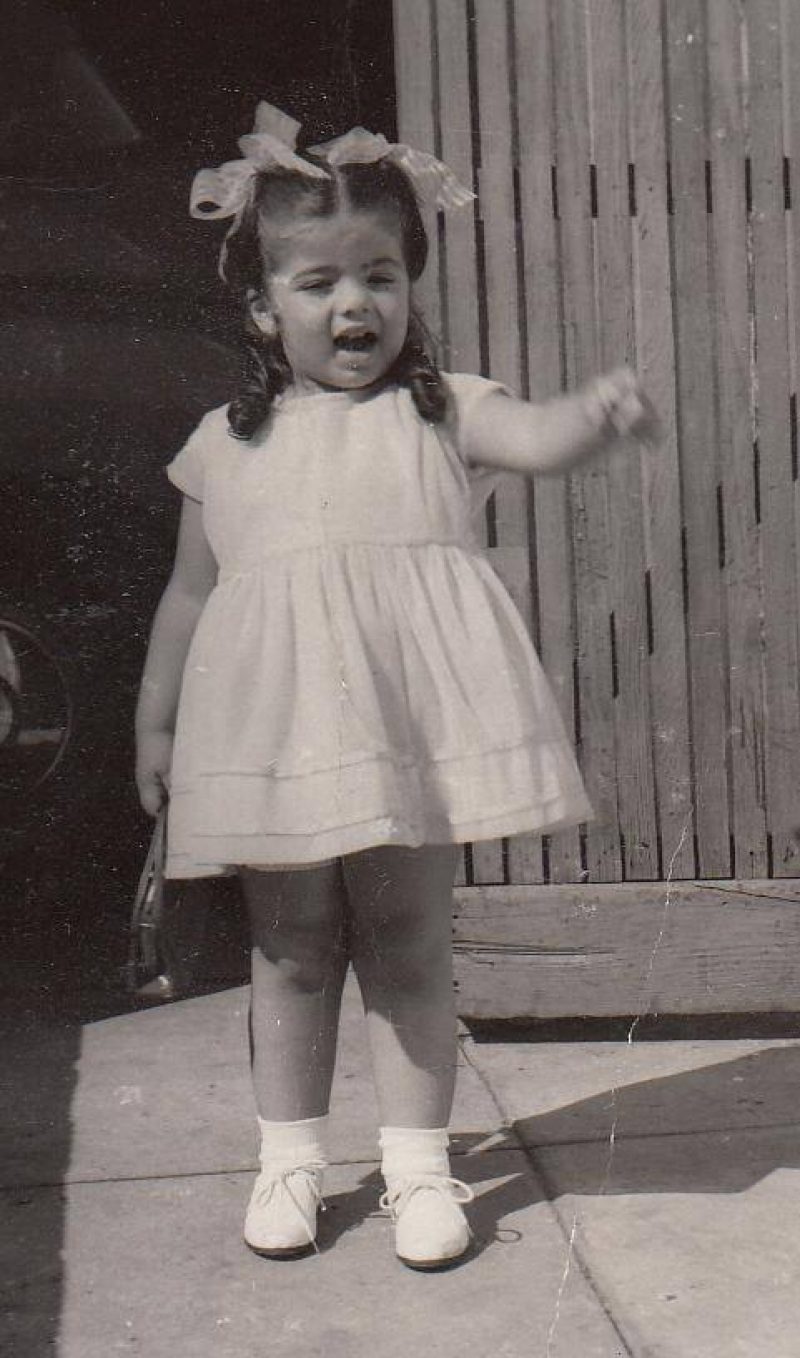 I am the daughter of Sicilian migrants. My father and grandparents settled in Werribee when they arrived in Australia but when my youngest uncle became ill they purchased a home in Geelong Road, West Footscray to be closer to medical facilities. I was born six months after my uncle died, in September 1957. We lived in West Footscray with my grandparents, until I was two years old, then my parents bought a house on Roberts Street. I lived there until I moved out at 19.
I didn't speak English when I went to school. I'm the first grandchild on my father's side, so I was doted upon and spoilt. But my father didn't want anyone to speak to me in English; he was very domineering and had set ideas. When we visited other relatives and their children couldn't speak Italian, he'd get pissed off. He was determined it wouldn't happen to his children.
So there I was at Corpus Christi Primary School, not able to understand anything that was being said. For the first time, I felt like an outsider. The other kids picked on us 'wog' kids and it was sometimes difficult. Once I was in school, my father accepted that I had to learn English and by the time I got to Footscray Girls – now Gilmore College for Girls – I was nearing the top of my class in English and Math, but it had taken me most of my primary school years to find my feet.
Not knowing English had the opposite effect to what my father had hoped. I realized quickly that to survive in this world, I had to be really good at English. I didn't want to have anything to do with being Italian anymore. I didn't want to speak Italian. Every night I'd go to bed and wish I could wake up, blonde-haired, blue-eyed and 'Australian'.
I have this memory of this one night, my parents were supposed to listen to me read, check my reading and then sign the reader. However, they were tired, my mum was working in a factory, and my father was working 12-hour shifts, and also neither of them could read English so they didn't know if I was reading it correctly or not.
'Just do your homework by yourself!' They said and refused to sign it.
'Bugger them!' I thought. And I signed the reader with mum's name. I thought it was a perfect copy. I got into trouble the next day for forging my mother's signature. I couldn't believe the teacher knew! About ten years later, I came across the reader. There was the signature, it was a real scribble. Anyone could tell it was done by a child.
When I finished primary school, I said to my parents 'I don't care where you send me, but I've had enough of the nuns. I never want to be taught by another nun!'
I remember the nuns checking our sandwiches on Fridays to ensure there was no meat in them. On Monday mornings they'd pick out all the kids who they hadn't seen at mass on Sunday. Those of us not at mass would get punished. I learnt to lie at a Catholic primary school. To avoid punishment I would tell the nuns I had gone to St Augustine's for Italian mass. From a very young age, I rejected Catholicism!
Discovering Enza, and a bit of luck
I was sent to Footscray Girls High and that was where I discovered feminism. I had many arguments with my family during those years, especially about why my father or my brother didn't have to do the housework. There were many strong female role models at FGHS, wonderful dedicated women teachers. Back then very few working-class girls were expected to proceed to university but my women teachers encouraged me to pursue a higher education. I really enjoyed my time there.
The 60s and early 70s was also a time of personal conflict. My father lost his temper often and wasn't an easy man to live with. I wasn't allowed to do things most of my friends could do. Italian girls were expected to stay home and have nothing to do with boys until they were married. I had all sorts of ambitions, to study, to travel, to work, and by the time I was 14, I'd started to plan my exit from the family. I decided I'd wait until I was 18 and finished my HSC and then leave. I knew it was crucial to finish high school.
When I got into Melbourne Uni, I organised a place to live and left home. I needed my freedom. I felt my parents had controlled my life for 18 years and I could not put up with it any longer.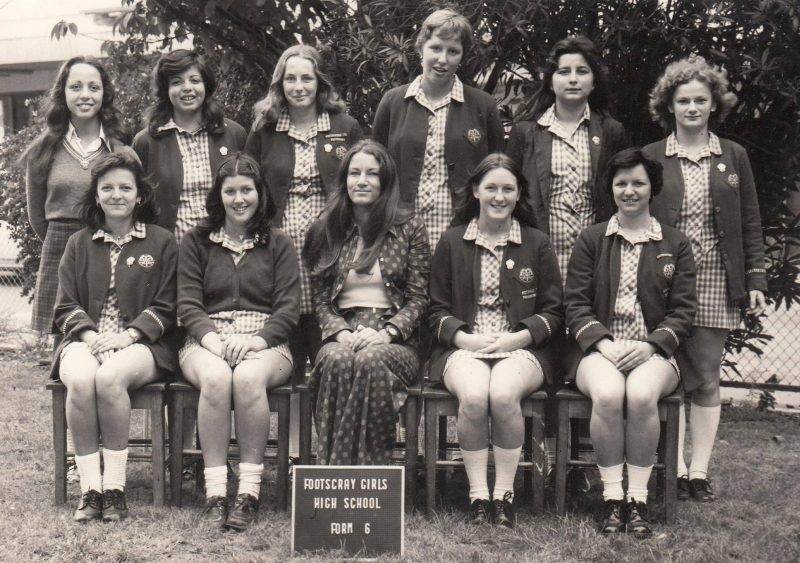 As a child people often asked me what I wanted to do when I grew up. In Yarraville, in the 1960s and 70s all the women worked in shops or factories. The only women I knew who had professions were teachers. So I gravitated towards teaching. Also I loved books. Reading was my favourite pastime, it helped me get through many rough times. So I thought I'd teach English and inspire students to love books.
I loved writing too and towards the end of HSC, I briefly thought about doing journalism but my parents weren't keen and then when Frank Sinatra came out to Australia in 1974 and called the women journalists 'hookers', they were even more against it. Even if I'd wanted to pursue it though, it was hard to get into the industry without any networks.
In those days, there was a shortage of teachers and the government offered studentships. If you signed up, you were paid an allowance for four years but you had to agree to work for the department for three years after graduation. I was lucky enough to get one and along with my part-time job in a local shop, Giftland in Barkley Street Footscray, it gave me enough to live on. Thanks also to Gough Whitlam for eliminating university fees which made it possible for me to go to uni.
I did a Bachelor of Arts in Melbourne Uni and a Diploma of Education in the Disadvantaged Schools Program. I had a passion for social justice and I knew I wanted to teach in a working-class school. My first job was at Werribee High filling in for a teacher who was on leave. It was a strong union school and I made a number of good like-minded friends in my short time there.
Later that year I was transferred to Point Gellibrand, which was a girls' high school in Williamstown. But I was still having problems at home with my parents' and their pressure for me to conform to their ideas of what was appropriate for an 'Italian girl' and so I decided to just walk away from everything.
I resigned, sold my car and bought a one-way ticket to Bali. Why Bali? It was the only place I had been to before on a brief holiday. I ended up spending the next two years travelling through South-East Asia, India and Nepal.
When you're 22 years old and travelling alone, it's the most fantastic, scary, challenging and crazy experience. It was often confronting, there was so much poverty in those countries. But it was also an adventure, I went trekking in Nepal, hung out on the beaches of Goa, did yoga in an ashram in Rishikesh. And I met lots of wonderful people. When I got ill, I was in Khajuraho travelling with two people I had only met the night before. They organised flights and flew me to Agra. There we met two other travellers. These four almost complete strangers put their plans on hold and took care of me. I was in hospital for a week, and the doctors were giving me drugs that were banned in the USA. More than thirty years later, I'm still in touch with one of the women, Annette. I think she and the others saved my life.
When I returned to Melbourne, I decided to reconcile with my family who I hadn't had much contact with since I'd left home the second time. This time we were able to reach a point where they could let me live my life the way I wanted to.
Upon returning, I needed a job. I had broken off my studentship contact with the Education Department when I left for overseas and they refused to employ me unless I started to pay back the money I owned them. But as soon as I started the repayments, they offered me casual work at the Correspondence School, now called the Distance Education Centre. In the early-80s it was hard to get a job there. I completely fluked it. I stayed for only six months, as it had all the worst aspects of the school (admin etc), without any best aspects (the students). However, during the six months, I was fortunate enough to meet Bruno, the love of my life. He was also a casual teacher there.
Bruno and I were starting to build a life together and lived in various parts of Melbourne. In the mid-1980s, I'd had enough of teaching and started to look for other work. I got a job as a youth worker with the City of Footscray. This meant I could continue to work with young people, and I was back in the West.
Writers are mercenaries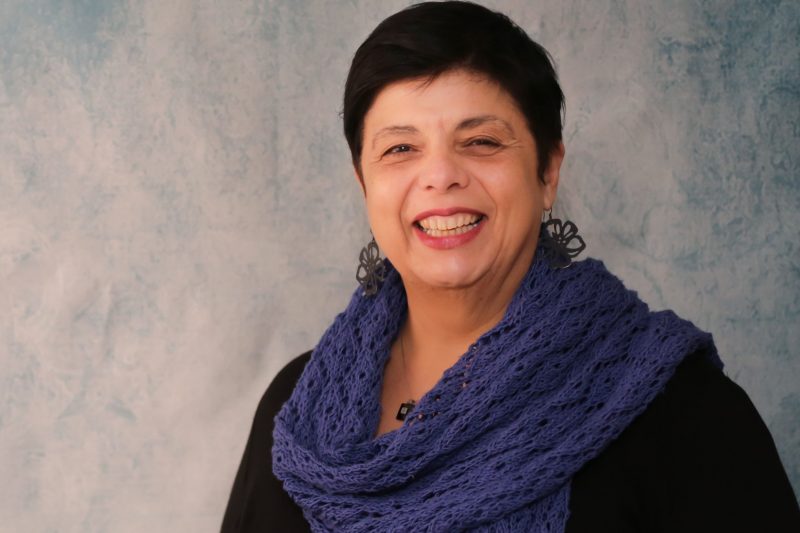 My background in teaching helped me develop the youth services in Footscray. I stayed in that job for 4 years and then worked at the Council for another 5 years in various roles. During this time, Bruno and I bought a house in Waratah Street in West Footscray. After the Coode Island explosion, Bruno joined HAZMAG – a local action group. When the Coode Island Review Panel was set up, the council decided they needed someone who could liaise with the community and the council, and I took on that role.
Even though Footscray had always had lots of migrants, many of us working at the Council felt there was a lot of racism within the organisation and that newly arrived groups like the Vietnamese were not getting access to services. So one of the other roles I took on was consulting with these residents about their service needs and developing strategies for improving access.
There were a few things going on for me around this time – late 1980s, early 90s. I was thinking about leaving the Council, doing more writing and about having children.
In my 20s I was sure I would never have children. If you asked me then, 'What would you do if you were pregnant?' I would not have hesitated, 'I'd have an abortion.' I knew that having children was not for me.
In my early 30s, having been in a happy relationship with Bruno for a few years, I started to think about having a child, a family. But things did not go as planned, I found it hard to get pregnant and I had four miscarriages, over a period of eight years.
After the 3rd miscarriage, the doctors started to suggest IVF. I don't begrudge women going on IVF, because I know how heartbreaking it is when you want a child and you can't have one. But I have moral and ethical problems with IVF.
There are a lot of kids in the world living in poverty, and we're spending thousands of dollars on IVF – this is a privilege of living in a developed country. I think we should think more about this. Also, we only hear about the successes. We don't hear about the impact on women going through multiple IVF attempts and never having a baby.
After complications with the last pregnancy, we decided to stop trying and accept and be grateful for the life we had, with many supportive friends and family.
I'd always loved writing and I remember telling myself – on my 30th birthday – that if I was ever going to become a writer, I had to do something about it soon. I did the TAFE writing course at RMIT while working at the council. Then in 1995 I resigned and applied to do a Masters in Creative Writing hoping I could get work teaching writing at TAFE or University.
When I rang up Victoria Uni to organise my application for the Masters, I was told there were two three-year academic contracts for students pursuing post-grad work. Having thought I was unemployed, I ended up in a teaching job just weeks after leaving the Council. I then went on to do my PhD. I taught Creative Writing for almost 20 years at Victoria University, on contract, as a sessional and then in an ongoing position.
Writers are mercenaries, we are always stealing from life for our writing. In the middle of my struggle with infertility, even as I was grieving and depressed, I remember thinking 'One day I'm going to write about this.' Infertility is often not talked about and I wanted to share my experience and challenge some of the stereotypes.
My first novel, 'Swimming', is inspired by the question I had at the time: how will I feel about being childless when I am older? Will I regret not having tried harder to have children? It is also about female friendship, betrayal and creativity.
As an academic, you have to do research and collaborations. I have written five books so far.
My second novel is partly based on the Westgate Bridge collapse. I was 13 when the bridge collapsed, and it left an impression on me as it did on many Melburnians. I was living ten minutes away, and many people in my neighbourhood knew people working on the bridge.
Everyone we knew was working class, and both men and women often had accidents at work, my father was a boilermaker and he'd had a couple of near misses so I knew the risks.
Titled 'The Bridge', this novel took me seven years to write and was launched in May 2018 in Yarraville by Alice Pung as part of The Sun Bookshop's 20th anniversary.
I'm now a full-time writer. I left Victoria University in July last year. I have more time to write and to swim and hang out with Bruno and my friends. Eleven years ago we moved into Yarraville. I love living close to the village, you can often find me in my favourite places: The Sun Bookshop, the Sun Theatre, The Naked Egg and Cornershop. There is so much to like about Yarraville but mostly I love its proximity to Footscray. We are surrounded by so many cultures, and that makes life so much richer for me.