Resident of West Footscray
Early life in the East
I was born in the Eastern suburbs and grew up in Wantirna South. My Dad Geoff was a mechanic and along with my mum ran his own mechanical repair business. Later on, my Mum wanted to explore and develop her own interests; she has always been creative and enjoyed sewing and making things since I was a kid. Over time, she began looking for something more and took over a patchwork shop with two other friends in Mount Waverley. After a few business changes, she now runs her own clothing stores called Scarlet Jones.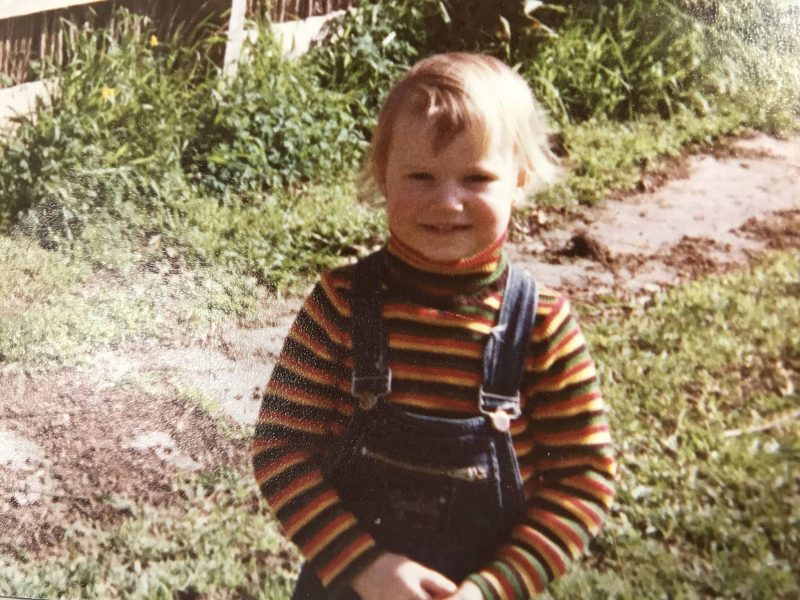 I didn't know what I wanted to do growing up. My high school wanted everyone to go to uni rather than TAFE and when I finished year 12 I still had no idea what to study. I didn't mind working on computers and decided on Computer Science at Monash University. It was so not me though and over the year I fell behind until I finally decided I didn't want to do it anymore.
Mum came across an ad in the paper for a jewellery course at NMIT (now Melbourne Polytechnic) and suggested it to me. I loved metalsmithing in year 9 at high school but it wasn't something that was offered at my school in later years. In 1996 I applied, and got in; I had no idea that I would still be making jewellery 20 years later.
At that time, jewellery was a very male-dominated industry. There were not many female jewellers in the 90s when I began my apprenticeship, and my employer received more financial incentives for hiring a female. This is no longer the case now, as the industry now has more gender balance.
After training for two years, I went overseas for a gap year to work and travel in the UK. When I returned, one of the jewellers who had trained me at my previous employer had opened up her own shop in Mulgrave and so I finished my apprenticeship with her.
Unfortunately, the shop closed down a couple of years later, and for the next 11 years, I worked at Holdsworth Brothers Jewellers, taking a break here and there to pursue other business ventures as well as having my 2 daughters.
Over the years, my focus has always been on jewellery though – I love it. It's a rewarding occupation but can be quite stressful at times too. People think it's a fun job, however like any trade, it can also be hard on your body. There are a lot of hazards in our job like burning and hammering fingers, and other machinery related injuries. I have sliced my fingers far too many times; my oldest daughter has seen how many times I have cut and burnt myself, and has decided she doesn't want to be a jeweller anymore!
My husband Bevan and I have, until 2009, always lived in the East. We were both separate homeowners with no rental histories and wanted to find somewhere nearer to the CBD. We found a place in Flemington, and without an inspection, applied for it. Turns out it was a dump. We managed to stay in it for two years, in spite of the whole house inside and out being completely blue. I remember the landlord wanting to keep it until it's worth a million dollars. To date, it still hasn't been sold.
We couldn't afford to buy in Flemington, so began looking further out west. We ended up in West Footscray as that's all we could afford. We knew we wanted a house, and just before the prices went crazy, we managed to buy one. It had been on the market for a while as it was pretty run down. It's on a good street, and we've since made it more liveable.
When we first moved here, we didn't actually know the area very well. We liked that the traffic was nothing like the East, and found the people really friendly. My mother's group was all people who were just like us; some had actually moved from the East.
Growing up, my street was full of kids who were in my class at school. That's what it feels like here in West Footscray, with kids the same ages, who will grow up with their friends. We can't see ourselves moving out.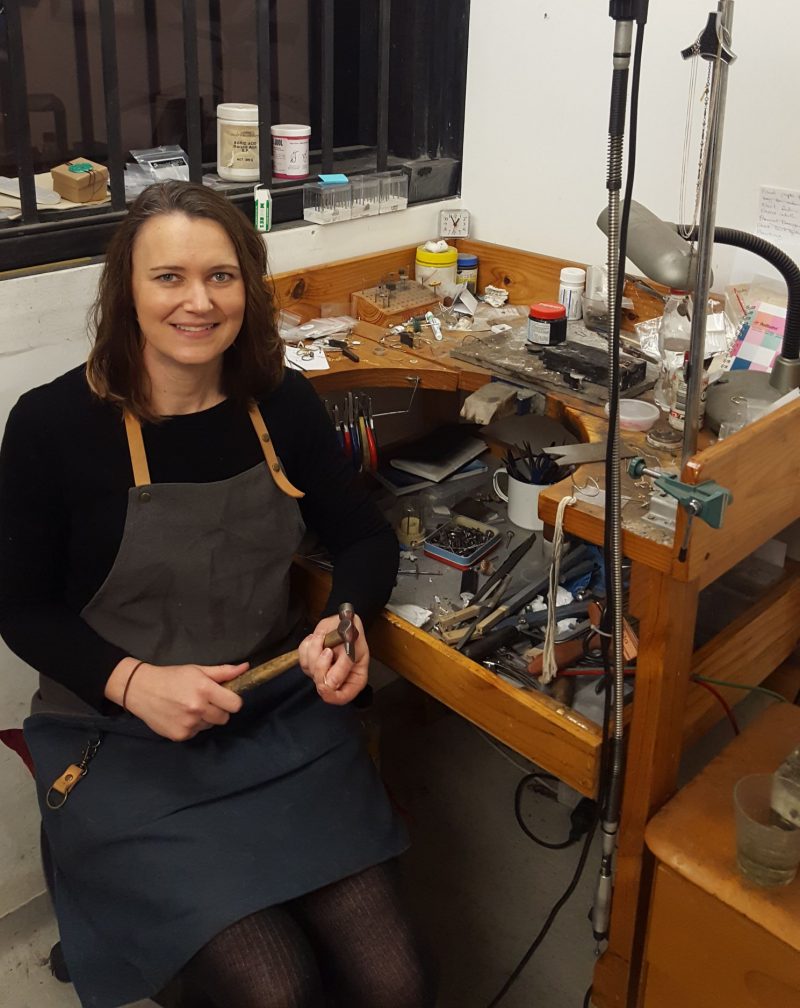 Having seen my parents run their own businesses, I was planning to go out on my own too. Jewellers don't earn a lot of money, and I thought the only way to make a decent wage was to run my own business and have the freedom to do my own designs.
When I started looking for a place, I found a lease in the old Barkly Street Theatre in Footscray. The style of the theatre is Second Empire architecture, which was popular from the late 1800s to early 1900s. Thinking I was going to move in, I registered the business name, and Second Empire Jewellers was born.
However there was a bit of back and forth and eventually, the lease fell through. Thankfully, I was in a Facebook jewellery group, and I noticed that the business Ironstone Jewellers in Yarraville Village was up for sale, so I decided to purchase it. In hindsight, it was a much better decision to start afresh, in Yarraville.
Ironstone Jewellers had a very dark interior so I have lightened it up since and added my own touch, but apart from that, we work the same way. The transition has been easy, and we officially changed the name to Second Empire Jewellers a year ago. I was lucky to have walked into a business that was running well, and it has grown from there. I found all the other traders in the village to be very welcoming too which made things easier.
I try to stock pieces that are a bit different to the mainstream jewellery stores, as well as a selection of everyday pieces. There is also a nice range of locally-made jewellery that's more contemporary. There's a good mix here. I am slowing trying to get some of my own designs in the shop too, but it is hard to find the time as most of my day is filled with making custom orders.
I have a really big desire to teach jewellery-making, but simply don't have the room in here. Ideally, I'd like a bigger space to run classes, where people can make each other's wedding rings. Bevan and I did that, and it's a nice option to have. I have taught people in the past but would need more than the current space to run little workshops.
I enjoy making new pieces and in particular, remodelling. This is the art of melting old gold and making it into something new. When someone has old jewellery or jewellery that has been handed down, we can recreate a new piece made out of old stones or rings. It's a great way to have a new piece that combines all the sentiment of the old pieces.
The bulk of my work is custom pieces and repairs. Everything is done here, not sent away. A lot of trust is put into a jeweller, and people don't want their jewellery to be taken elsewhere; they want to know it's being looked after. When you walk into the shop, the person who greets and serves you is a jeweller.
All my employees can handmake and have their own jewellery lines, so whoever serves you knows about jewellery, which I think is important.
This year, my goals are to grow the business and work on my own jewellery line. I have been in Yarraville Village for two years now and hope to stay for many more!